From unveiling a new brand, to launching our new strategic plan, 2021 was all about repositioning CPhA for what comes next while continuing to support pharmacists on the front line during the pandemic.
At a glance
CPhA welcomes CPO
In 2021 we welcomed Dr. Danielle Paes to the role of Chief Pharmacist Officer—a new, full-time senior management position that will provide leadership and guidance on issues facing pharmacy and health care in Canada.
The COVID-19 pandemic remained our top priority through 2021, with continued efforts to support the front line through collaboration with stakeholders and advocating for the profession.
In 2021, Canadian pharmacy professionals administered over 12 million COVID-19 vaccines.

Vaccinating Canada
Early in the year, CPhA spearheaded the call for pharmacy-administered COVID-19 vaccines, engaging with media, federal government, and other stakeholders. We ran an extensive advocacy and federal outreach campaign to build support for pharmacy involvement and expand vaccine access to pharmacies, and we developed tools and resources to help prepare pharmacists across Canada.

COVID Conversations
We continued our popular, open access COVID Conversations webinar series to support pharmacists. Thousands of pharmacy professionals joined us for 6 sessions exploring critical topics, such as preparing your pharmacy to deliver COVID-19 vaccines, new variants, vaccine hesitancy, booster vaccines and childhood vaccination.

COVID-19 testing
Along with the vaccine rollout, testing was another area pharmacists played a key role during the pandemic. CPhA supported pharmacists with practice tools, worked with Health Canada to make rapid tests available in pharmacies for workplace testing and advocated for greater access to at-home rapid testing, both in our election platform and with media.
In 2021, we helped connect federal officials to the pharmacy voices on the front line of the pandemic and worked hard to ensure pharmacists were recognized and heard.

2021 outreach campaign
CPhA advocated for you at the federal level with an extensive outreach campaign. We met with dozens of MPs, senators and political staff from all provinces and parties, connecting them with pharmacists from their ridings to share their experiences on the front lines.

What Canadians are saying about...
We surveyed Canadians on a range of health topics to help inform our advocacy efforts, including COVID vaccines in pharmacies, the role of pharmacists as immunizers, COVID-19 self-testing, and demand for flu shot.

Federal Election priorities
Ahead of the 2021 federal election in September, we released our election priorities and tools for pharmacists, calling for action on 5 critical health priorities: COVID testing strategy, opioids, Indigenous health, pharmacare and drug shortages.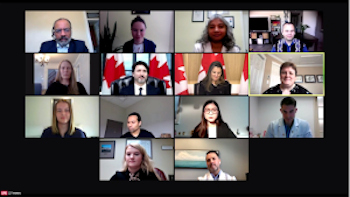 Meeting with PM and Deputy PM
On April 20, CPhA organized a virtual meeting with pharmacists from across Canada to speak with Prime Minister Justin Trudeau and Deputy Prime Minister Chrystia Freeland. Moderated by CPhA chair Christina Tulk, the session provided an opportunity for pharmacists to share their experiences administering COVID-19 vaccinations.
CDSA exemptions extended
In recognition of the vital role pharmacists play in opioid management, exemptions made to the Controlled Drugs and Substances Act (CDSA) to support continuity of care through the pandemic were extended to 2026. CPhA actively advocated for these exemptions to be extended and made permanent, meeting with over 25 elected federal officials to share experiences from pharmacists across Canada. CPhA also conducted a national survey of community pharmacists to help inform our advocacy efforts.

In addition to providing materials to support pharmacy professionals through the pandemic and vaccine rollout, CPhA also developed resources in other areas and made key updates to our clinical content.

Practice webinars
Outside of our COVID Conversations webinar series, CPhA held pharmacy practice webinars on topics such as community pharmacy as a health hub, chronic kidney disease and motivational interviewing.

Flu resources
CPhA conducted our annual flu survey to measure flu shot demand and developed resources to support pharmacists and promote flu shot uptake, including suggested operational best practices and flu FAQs.

Drug and therapeutic content
Two fully revised and peer-reviewed print resources were published in 2021: CPS: Drug Information and CPS: Therapeutic Choices. In addition to new chapters on prevention of HIV, deprescribing, constipation in children and more, key updates were made to existing content, including frequent updates to our open access COVID-19 chapter to reflect emerging evidence.

Canadian Pharmacists Journal
Six issues of the Canadian Pharmacists Journal were published this year, featuring a wide range of research, practice tools and commentary on pressing issues like vaccine hesitancy, naloxone, antimicrobial stewardship, medical abortion and opioid stewardship.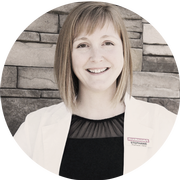 Canadian Pharmacist of the Year
Stephanie Burden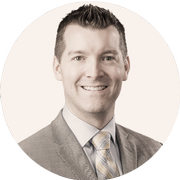 Arden Barry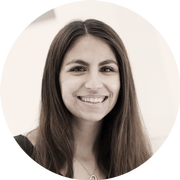 Sameera Toenjes
CPhA Centennial Leadership Award
| | |
| --- | --- |
| Giordano Bua, University of British Columbia | Ayush Chadha, University of Alberta |
| Emily Zerr, University of Saskatchewan | Marianna Pozdirca, University of Manitoba |
| Kristina Miclat, University of Toronto | Celine Huab, University of Waterloo |
| Marc-Antoine Tourville, Université Laval | Meriem Khatem, Université de Montréal |
| Hannah Saunders, Dalhousie University | Joseph McGraw, Memorial University |
Throughout the year, CPhA ran a #ThankYouPharmacy campaign to help shine a spotlight on the front-line pharmacy professionals who continued to go above and beyond for their patients. We launched an extensive digital campaign, conducted a national survey measuring the impact of the pandemic on how Canadians view their pharmacist and renamed PAM Pharmacy Appreciation Month.
On behalf of CPhA, thank you to everyone who worked to support the pharmacy profession during another difficult year. A special thank you to those who were on the front lines each and every day. We can't thank you enough!