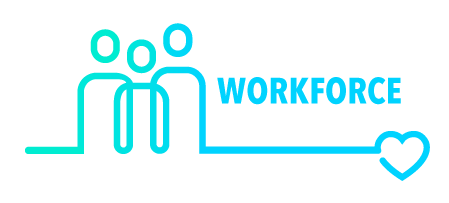 Pharmacy Workforce Wellness
Need help?
If you or someone you know is in immediate danger, please call 9-1-1 or go to your nearest hospital.
If you or someone you know is thinking about suicide, call the Canada Suicide Prevention Service at 1-833-456-4566. Support is available 24 hours a day, 7 days a week.
Free and confidential mental health and substance use support is available 24 hours a day, 7 days a week from Wellness Together Canada. You can talk to a professional one on one. Call 1-866-585-0445 or text WELLNESS to 741741.
CPhA Pharmacy Workforce Wellness Initiative:
Canada's first national pharmacy-based mental health and resilience campaign
CPhA launched the Pharmacy Workforce Wellness initiative to help understand the core causes driving stress and burnout in the profession, and identify solutions and strategies aimed at minimizing the impact of the pandemic and its effect on the pharmacy workforce.

79% of pharmacy professionals are at risk of burnout
Since the onset of the COVID-19 pandemic, high workloads and staffing challenges have put pressure on our workforce like never before. Pharmacy teams have taken on a lot to help their patients, communities and our health system, and it has become clear that their unwavering commitment to meet the increased public demand for their knowledge and services has put their own wellness at risk.
"Canada's pharmacy teams have proudly taken on new roles since the pandemic, such as becoming Canada's leading provider of COVID-19 and flu vaccinations and expanding primary care services to address gaps in community care. But the unrelenting demands, coupled with added administrative burdens and staffing challenges have pushed us to a tipping point."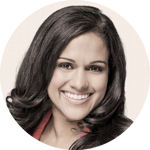 Dr. Danielle Paes
Chief Pharmacist Officer
The current state of the pharmacy profession
Following the 2022 Canadian Pharmacy Mental Health and Workforce Wellness Survey, which revealed a concerning picture of the health of Canada's pharmacy workforce after more than two years on the frontline of the pandemic, CPhA conducted a 2023 national survey to understand how pharmacy professionals were faring one year later and to inform our continued advocacy work in the areas of mental health and wellness.
The results show that while the situation is improving, like many other health professions, more work is needed to improve the health and well-being of Canada's pharmacy teams and support the profession.
Our Action Plan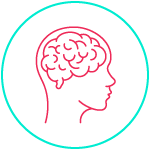 Mental Health and resilience campaign
Developing research, events, resources and a sector-wide action plan to support our pharmacy teams.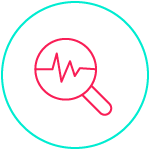 Pharmacy workforce data
Building accurate, long-term data about the supply and demand for pharmacy professionals to support patient care in Canada.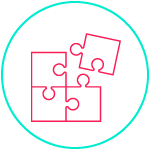 Building consensus
Bringing the pharmacy community together and collaborating with other health professions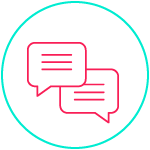 Advocacy
Using our strong voice to secure the long-term future of the profession and the sector as a key partner in health care.
What we are working on
Pharmacy Workforce Steering Committee
A multi-stakeholder steering committee with representatives from across the pharmacy community are helping to provide CPhA with guidance and direction to move the Pharmacy Workforce Initiative forward. Pharmacy workforce planning, supporting pharmacy professionals' entry into practice and improving satisfaction and wellness within the pharmacy workforce are key areas of focus for the Steering Committee. Through the hard work and dedication of its members, CPhA is exploring opportunities to support International Pharmacy Graduates through the licensure process as well as new graduates as they enter the workforce.
Pharmacy Workforce Planning
CPhA and the New Brunswick Pharmacists' Association (NBPA) have partnered on a pharmacy workforce planning study in New Brunswick. The goal of the study is to understand current pharmacy workforce and service capacity and use this baseline data to forecast future pharmacy workforce demand based on changing patient and population needs, scopes of practice and service delivery.
Pharmacy Wellness Task Force
CPhA has established the Pharmacy Wellness Task Force to help identify solutions to improve the morale and mental health of the profession. This team of dedicated pharmacy professionals are exploring strategies and solutions to support the vision of a pharmacy community that values and promotes professional well-being.
Wellness resources
Wellness Toolkit: A curated, evidence-based resources to support pharmacy professionals in development by CPhA's Pharmacy Wellness Task Force
No tolerance for aggressive behaviour posters: Printable posters that you can display in your pharmacy as a visual reminder that aggressive behaviour is not tolerated and that your pharmacy team is here to help.
Resource Round-up: Mental Health: CPhA's Resource Round-up series gathers resources and practice tools on important health topics to help you in your practice.
GET INVOLVED: CPhA is looking for front-line pharmacy professionals in every setting to support and contribute to our Pharmacy Workforce Wellness initiative. If you would like to learn more and/or get involved in these efforts, let us know.
The Pharmacy Workforce Wellness initiative is sponsored by:

Partners: Your opportunity
We are looking for sector partners to support Canada's first national pharmacy-based mental health and resilience campaign. Demonstrate your commitment to the mental health and well-being of the pharmacy teams that carried us through the pandemic and help shape the future of pharmacy.