Pharmacy in Canada
Pharmacy is changing. Pharmacists are taking on expanded roles and are increasingly being recognized as the medication management experts of the health care team. Given the increasing numbers of medications, our aging population and the growing cost of pharmaceuticals, pharmacists are key to ensuring safe, cost-effective drug therapy for Canadians.
The Canadian Pharmacists Association (CPhA) stays on the cutting edge of breaking news in health care and ensures that pharmacists are included in discussions on the changing health care landscape. We work hard to create real opportunities for pharmacists to improve their working lives, expand their scopes of their practice and enrich the contributions they make to the health of Canadians.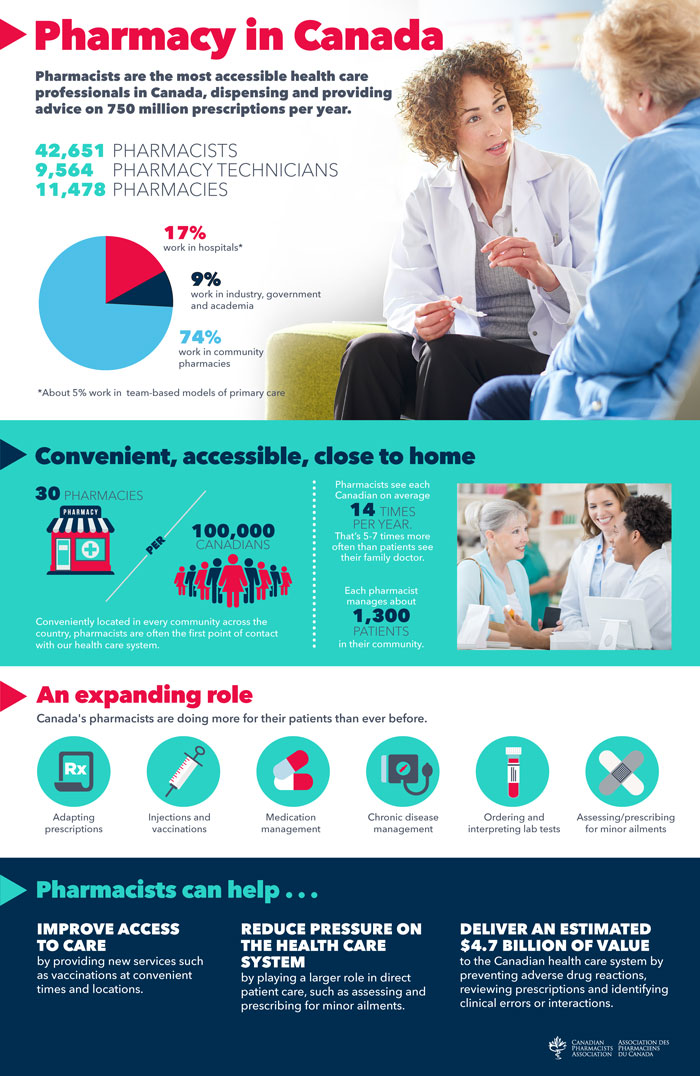 Expanded Scope of Practice
View our Summary of Pharmacists' Expanded Scope of Practice Activities Across Canada chart for an up-to-date review of what pharmacists are doing in each province.
How CPhA is advocating for you