Pharmacy Appreciation Month (PAM)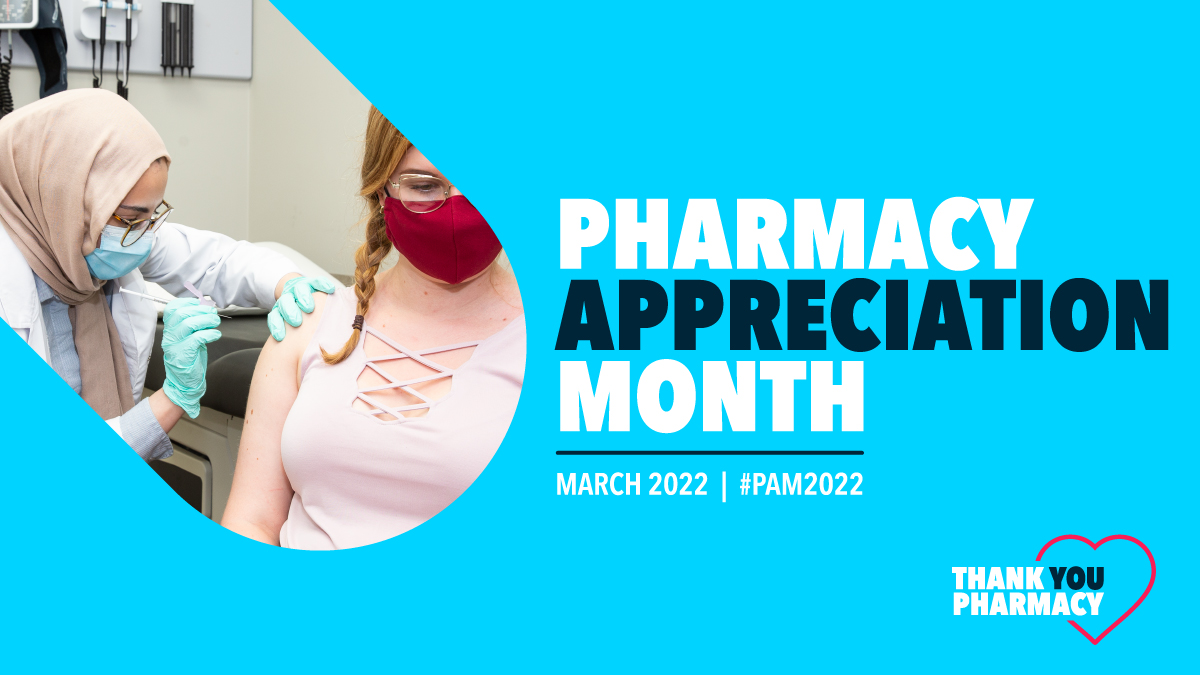 PAM 2022: That's a wrap!
Thank you to everyone who helped us celebrate Pharmacy Appreciation Month (PAM) in March! We saw great participation from the pharmacy community, governments, patients, students and our colleagues across the health-care sector sharing their love for pharmacy. In case you missed it, here are some highlights:
31 Days of Pharmacy – All month long, CPhA shined a light on many of amazing pharmacy professionals and pharmacy teams across the country, featuring a different team every day during PAM.
#MyFavePharm Patient Contest – We asked patients to tell us why they love their pharmacy team by nominating them for a chance to win a tablet for themselves and their favourite pharmacy team member. This year's winner is Anita Acai from Guelph, ON, who nominated her pharmacist, Dr. Kris Mendoza. We heard so many touching stories from nearly 500 patients across Canada. Keep an eye out as we share more #MyFavePharm submissions over the next weeks and months.
Pharmacist of the Year – To cap off the month, CPhA announced that for the first time ever, the Canadian Pharmacist of the Year is being awarded to ALL pharmacists across the country in recognition of their monumental efforts to keep Canadians safe and healthy during the pandemic.
Thank You Pharmacy – Governments across Canada joined the PAM2022 celebrations to recognize and thank pharmacy professionals, including Jean-Yves Duclos, Canada's minister of health. Minister Duclos issued a Pharmacy Appreciation Month message to thank pharmacy professionals and shared his support for the profession during a meeting with the pharmacy sector during March.
Celebrating Canadian pharmacy – Dr. Danielle Paes, chief pharmacist officer at CPhA, spoke with Mediaplanet in a Celebrating Canadian Pharmacy supplement, published online and in the March 27 print edition of the Toronto Star, about her role in advancing the pharmacy profession with a special focus on engagement, wellness, and diversity, equity and inclusion.
Let's continue to recognize and thank our pharmacy professionals all year long for the essential role they play in our health care system!
Resources
View the PAM2022 resources. Resources will be updated to help you celebrate next year's PAM in early 2023.