Pharmacy Appreciation Month (PAM)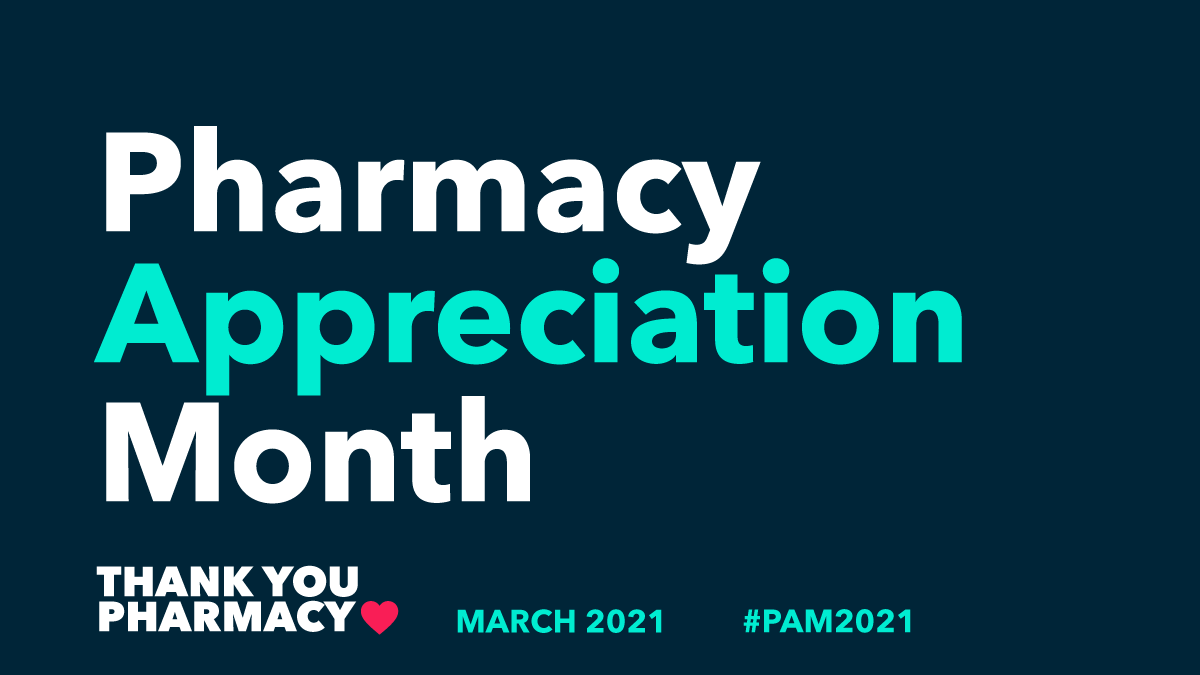 During unprecedented challenges over the past year, the pharmacy community stepped up like never before to answer questions, allay concerns and give a record number of flu shots, all the while keeping patients and staff safe. Your patients and all of Canada have seen you go to extraordinary lengths to continue to serve them and your community.
It's time to celebrate the pharmacy community and the role you play, day in and day out! That's why this March Pharmacy Awareness Month, the yearly national campaign which shines a spotlight on all things pharmacy, is moving from 'awareness' to 'appreciation' to better reflect and celebrate the extraordinary role pharmacists play in health care, especially during the COVID-19 pandemic.
This March 2021 join us in celebrating Pharmacy Appreciation Month! As we get closer to March we will have lots of ideas and resources to help you celebrate your role, recognize your staff or colleagues on the pharmacy team, and much more.