Dean George A. Burbidge Award
Zachary Kronbauer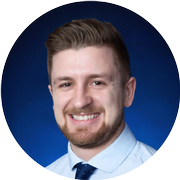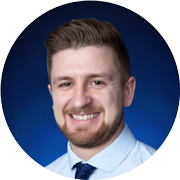 University of Alberta
Awarded to the student achieving the highest mark on the Pharmacy Examining Board of Canada's qualifying exams.
Zachary (Zac) Kronbauer is a 2022 PharmD graduate from the University of Alberta. Born and raised in Vernon, BC, Zac and pursued his post-secondary education at the University of British Columbia – Okanagan. He completed 3 years of a general science degree before beginning his Doctor of Pharmacy studies. Zac is currently working as a Pharmacy Resident with Alberta Health Services in the Calgary zone.
Zac's interest in pharmacy was inspired by the knowledge and expertise of the pharmacists he worked with while employed as a pharmacy assistant in a small community near his hometown. With an interest in both biology and chemistry during his undergraduate degree, he felt that a pharmacy education would be an ideal way to continue to pursue those interests.
Once Zac began his pharmacy degree, he learned about the many different environments in which pharmacists practice and was drawn to hospital pharmacy after a positive experience during his second-year practicum. Zac found the hospital setting challenging, but enjoyed utilizing all the skills and information he learned in pharmacy school. Now, his favourite part is the collaboration within the health-care team to optimize medications for his patients. In this setting, he finds both patients and other health-care professionals value and appreciate his knowledge.
When Zac is not studying or working on projects for his pharmacy residency, he loves all things sports. Zac enjoys working out at the gym, playing ultimate frisbee and watching the Philadelphia Eagles.