Dean George A. Burbidge Award
Larysa Santavy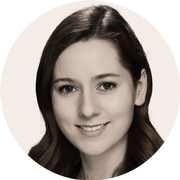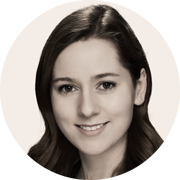 Awarded to the student achieving the highest mark on the Pharmacy Examining Board of Canada's qualifying exams.

Larysa Santavy is a recent pharmacy graduate currently practicing in a community pharmacy in London, ON. She first became interested in pharmacy as a research assistant in a genomics lab studying neurodevelopmental disorders. Her discussions with participating families, many of whom managed complex medication regimens for themselves or for their children, inspired her to pursue a career where she could educate patients and support them in staying healthy and feeling well.
Larysa began building her career foundation working at her university campus pharmacy and spent 6 years practising in community pharmacies in Kingston, Sarnia, Toronto and Ottawa prior to her current pharmacist role. She graduated with a BsCH in Life Sciences with a specialization in Neuroscience from Queen's University in 2017 and completed her Doctor of Pharmacy degree at the University of Toronto in 2021. During her time in Toronto, she is proud to have been the U of T Pharmacy Journal Club President and the 2020 recipient of the D.R. Kennedy Memorial Award for excellence in the Medication Therapy Management courses.
Larysa finds that the most rewarding part of being a pharmacist are the conversations she has with patients: hearing their stories and working with them to make decisions about their health and their medications. Her interests include mental health and psychiatry, women's health and personalized medicine. In her spare time, Larysa is an avid runner and nature enthusiast and enjoys kayaking, hiking, and camping at parks and nature reserves throughout Ontario.