Departments & Services
Meet some of the people behind the work we do.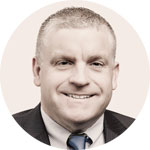 Chief Executive Officer
As CEO of the Canadian Pharmacists Association (CPhA) Glen Doucet is responsible for advancing CPhA, on behalf of its Members and the profession, to be one of the most respected, influential and impactful associations in Canada. Glen has more than 26 years' expertise in association management, government relations and strategic communications. He is widely respected as a dynamic leader and an innovative strategist who can organize, direct and efficiently manage talent and resources to meet and exceed mission objectives. Learn more.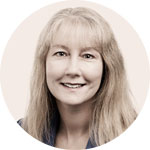 Canadian Pharmacists Journal
Executive Editor Renée Dykeman is the onsite lead for the team that publishes peer reviewed, clinical and research articles of interest to Canadian pharmacists. Established in 1868, CPJ is published six times a year.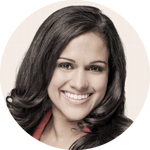 Chief Pharmacist Officer
As CPhA's Chief Pharmacist Officer, Danielle Paes plays a key role in the rollout and implementation of CPhA's strategic plan, with an emphasis on enhancing engagement with the pharmacy community and CPhA stakeholders. Acting as a primary spokesperson for CPhA, Danielle builds greater presence, profile and awareness for CPhA, and drives our efforts in the areas of diversity and inclusion, scope of practice and the future of the profession of pharmacy.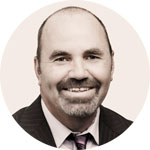 Corporate Services
Vice President, Corporate Services and Chief Financial Officer Rick Leach, CPA, CA, handles our financial planning, human resources, board affairs, information systems, technology infrastructure and building services management.
Editor-in-Chief
Editor-in-Chief, Barry Power is responsible for drug and therapeutic content. He oversees a team of pharmacists and editors who produce monographs and therapeutic content aimed at supporting the provision of quality drug therapy for Canadians. The CPhA editors employ a rigorous review process to ensure that the information is accurate and unbiased. Content is extensively reviewed and validated by skilled CPhA clinical editors and by external reviewers who are recognized experts (physicians and pharmacists) in their particular clinical area.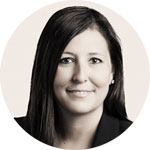 Public Affairs
Joelle Walker, Vice President of Public Affairs, is responsible for our advocacy efforts, which include policy development and research, communications and economic research. The Public Affairs team leads CPhA's work with the federal government on key health issues affecting the profession and the health of Canadians and helps promote the role of pharmacists and pharmacy with key stakeholders.