Webinars
CPhA's webinars and virtual events provide pharmacists with practical tips to provide effective medication management, therapeutic and clinical information, and relevant updates on important pharmacy issues. We have several series of webinars and virtual events available. Click on the images below for more information.
Upcoming Webinar:
The SARS-CoV-2 virus: Variants, evolution and the impact on pharmacy
Date: April 23, 2021
Time: 12pm – 1:30pm ET (90 minutes)

In 2021, the anticipated evolution of SARs-CoV2 through mutation occurred, with numerous variants of concern beginning to dominate. This development has made the pandemic more complicated, and how we mitigate these changes through immunization and continued social distancing will determine when the pandemic will end. Join us for an engaging presentation and conversation with a COVID-19 epidemiologist, a pharmacotherapy specialist and a front-line pharmacist to interpret the science in ways that are meaningful to your practice and your patients.
Featured panellists: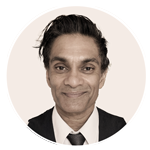 Raywat Deonandan, PhD, Epidemiologist, Associate Professor & Assistant Director of the Interdisciplinary School of Health Sciences, University of Ottawa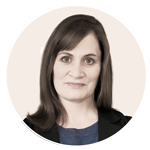 Lindsay Dixon, BSc. Pharm. RPh, Pharmacist with Heart Pharmacy in Victoria, BC, Founder of Friendly Pharmacy 5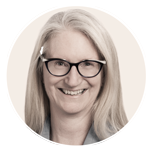 Linda Dresser, PharmD, FCSHP, Pharmacy lead, University of Toronto COVID-19 vaccine clinic, UHN Assistant Professor, Leslie Dan Faculty of Pharmacy, University of Toronto
Please note:
After a webinar event, all webinar registrants, whether they attend or not, will always receive an automatic email with a link to view the webinar recording. Further webinar resources may also be made available online. It's always better to register!
Selected webinars will be accredited
Our webinar platform (Zoom Webinar) works optimally on a desktop or laptop computer, and participation via smartphone or tablet will not be tracked by the webinar system. If you must participate via smartphone or tablet, we encourage you to download the appropriate Zoom app for your device.