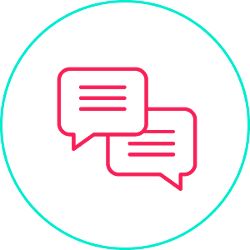 Pharmacy Check-in
Get to know some of Canada's most inspiring pharmacy professionals! Our Pharmacy Check-in series features Q&As with everyday pharmacists, pharmacy students and those with specialized practices in areas like 2SLGBTQI-inclusive care, diabetes care, immunization and pharmacy practice research. The series also aims to amplify the diverse voices of pharmacy professionals working towards equity, inclusion and accessibility in pharmacy practice.
Most Recent
Bradley Langford (he/him)
Toronto, ON
"While antimicrobials save millions of lives by treating and preventing infections, health-care professionals and patients tend to overestimate their benefits and underestimate their risks. Pharmacists play an important role in re-calibrating this risk vs. benefit assessment of antibiotic use and can help patients understand both the lack of benefit and the risks of an unnecessary prescription, including side effects, C. difficile infection and antimicrobial resistance, which can make future infections more difficult to treat."

Meet Brad

Explore by topic
2SLGBTQI-Inclusive Care
Pharmacists play an essential role creating a safe pharmacy space and providing 2SLGBTQI+ patients with accessible, gender-affirming and inclusive care. We've checked in with several Canadian pharmacists to discuss how pharmacy professionals can provide and advocate for more inclusive care for the 2SLGBTQI+ community.
Learn more about 2SLGBTQI-inclusive pharmacy care from these pharmacists:


Alex Tang (he/him)
Vancouver, BC


Kyle Wilby (he/him)
Halifax, NS


Rheya White (they/her)
St. John's, NL
Diabetes Care
As the most accessible health-care provider, pharmacists play an important role in the prevention, screening and management of diabetes. We've checked in with a few Certified Diabetes Educators to discuss their pharmacy practices and how they help patients manage diabetes.
Learn more about diabetes care from these specialized pharmacists:


Susie Jin (she/her)
Cobourg, ON


Nafisa Merali (she/her)
Vancouver, BC


Esmond Wong (he/him)
Calgary, AB
Diversity, Equity, Inclusion & Accessibility
From Black History Month and International Women's Day to the experiences of international pharmacy graduates, the profiles in this section cover a range of themes related to diversity, equity, inclusion and accessibility. We've checked in with several Canadian pharmacists to discuss providing inclusive and equitable pharmacy care for under-represented and equity-seeking populations.
Learn more about the pharmacists we've connected with in this area:


Helen Ali (she/her)
Yellowknife, NT


Christine Amoko (she/her)
Winnipeg, MB


Areen Duqoum (she/her)
Hamilton, ON


Afomia Gebre (she/her)
Ottawa, ON


Shams Qaend (she/her)
Toronto, ON
Immunization
From COVID-19 vaccines and flu shots to routine immunizations and travel vaccines, pharmacists across Canada are authorized to administer a broad range of vaccines. Pharmacists are highly trusted, accessible health-care providers who play a critical role raising public awareness about the importance of immunization and reaching patients in their communities.
Learn more from these immunization-specializing pharmacists:
Indigenous Health
Intergenerational trauma, health-care disparities, and racism in all its forms continue to undermine the health of Indigenous patients and their trust in the health-care system. As a key entry point to our health system, the pharmacy community plays an essential role in implementing culturally safe, patient-centered care across Canada.
Learn more from these Indigenous pharmacy professionals:


Fanny Fiddler (she/her)
Barrie, ON


Kalbie Hokanson (she/her)
Edmonton, AB


Cassandra McLelland (she/her)
Brampton, ON


Sasha Merasty (she/her)
Saskatoon, SK


Jaris Swidrovich (he/they)
Toronto, ON
Pharmacy Practice Research
Pharmacy practice research plays an important role in helping move pharmacy practice forward, particularly as we see pharmacist scope continue to expand across Canada.
Learn more about the following pharmacists and their research:


Yazid N Al Hamarneh (he/him)
Edmonton, AB
Pharmacy Students
The future of pharmacy is bright in Canada with so many strong student advocates and voices! We're always blown away by the dedication and passion for pharmacy we see from pharmacy students each year.
Learn more about some of the pharmacy students who have recently completed placements with CPhA:
Antimicrobial Resistance and Stewardship
Around the world, antimicrobial resistance (AMR) is a major public health threat. We checked in with a few pharmacists on how pharmacists can make significant contributions in the fight against AMR.
Learn more from these pharmacists, who have made antimicrobial stewardship a focus in their careers:

Bradley Langford (he/him)
Toronto, ON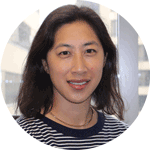 Valerie Leung (she/her)
Toronto, ON
Want to get involved or know a pharmacist we should feature next? Let us know at cdalgleish@pharmacists.ca.