Pharmacy Check-in: Meet Jaelee Guenther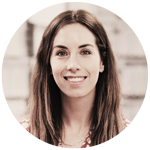 Jaelee Guenther, BSP, BCGP (she/her)
Pharmacy Manager/Store Operator, Jae's Pharmacy, Shaunavon, SK
Chair, Long-Term Care Ambassador Group for Neighbourly Pharmacy
Having grown up in rural Saskatchewan, Jaelee Guenther saw firsthand the challenges many patients face in accessing health-care services. During her time in university, it became her mission to facilitate access to health care in rural and underserved locations. Jaelee developed the concept for her own pharmacy through the University of Saskatchewan's Pharmacy Business Plan Competition. She opened Jae's Pharmacy in her hometown of Shaunavon, SK, in 2012, 1 year prior to her convocation from the University of Saskatchewan. During her time as a practicing pharmacist, Jaelee has worked to position herself as an integral member of the primary health-care team. Implementation of the appointment-based model of pharmacy has enabled her to work within her full scope of practice, whether it be providing community-based medication reviews, injection services or rounding at 3 local long-term care homes. Jaelee has also developed a robust pharmacy services program at local Hutterite communities, providing culturally sensitive clinical pharmacy services onsite.
Rural communities tend to have older populations compared to urban centres, and her primary focus is chronic disease management in older adults. Jaelee's interest in geriatric medicine inspired her to become a Board-Certified Geriatric Pharmacist (BCGP), awarded by the Board of Pharmacy Specialties, USA in December 2019. Jaelee is the current chair of Neighbourly Pharmacy's Long-Term Care Ambassador Group. This working group actively develops resources around customer relationship management, consultative pharmacy services and continuous quality improvement in long-term care and assisted living settings.
The COVID-19 pandemic inspired Jaelee and her team to get creative in the delivery of immunizations. Throughout 2021 and 2022 her team executed dozens of mass vaccination clinics at a location outside of the pharmacy. She and her team developed strategies to manage workflow and prioritize safety, all while ensuring that convenience for patients remained the priority. Jaelee and her staff delivered thousands of doses of COVID and flu vaccines during this time, doing their part to ensure southwest Saskatchewan communities were protected.
Q&A with Jaelee
We caught up with Jaelee Guenther during National Immunization Awareness Week to talk about her practice and the important role pharmacists play in vaccinating their communities.
What is the most rewarding element of your pharmacy practice?
It is incredibly humbling to serve the community that raised me. Small town practice has given me the opportunity to learn about my patients on a more intimate level. It has been so impactful to hear patients say they trust and value my clinical judgement. Further, our staff cares for patients in a huge geographic area. It means a lot to me that seniors can remain in their community because they have access to high quality health care. Being invested in my patients improves not only their outcomes, but also my satisfaction as a care provider.
What specific clinical practice areas or advocacy issues are of interest to you and why?
Advocating for expanded scope is hugely important to me. We are facing a physician shortage across the country, but this is especially prevalent in rural and remote areas. Pharmacists have the knowledge and skills to bridge some of these gaps, whether it be through point-of-care testing or chronic disease management. Of course, this means we also need to be advocating for fair compensation, with the understanding that the traditional reimbursement model will not be sustainable as we are called upon to do more.
What is one practice area where you feel pharmacists could increase their role that would lead to better patient outcomes?
It is always better to prevent a disease than treat it after it occurs. The ongoing protection of people and communities from vaccine-preventable illness is one key intervention. But we can also do a better job of talking to our patients about non-drug measures such as diet, exercise and opportunities to build connections and improve mental health. I think we will also see integration of more screening-based tools into pharmacy practice in the future. We want to be proactive, not reactive, in our approach to care.
What is one thing you wish all patients knew about what pharmacists can do?
In rural practice, the question might be "What is one thing you wish your patients knew you cannot do?" Because of our accessibility, we really are the point of first contact for many people into the health-care system. I think our patients know that we conduct medication reviews, prescribe for minor ailments, prescribe and administer vaccines and much more. We pride ourselves on being integral members of the primary care team, and our patients know they can rely on us to guide them as they navigate the health care system. Our advocacy bodies are doing a lot of work to push for expanded scope, but I think we can do a better job of educating our patients about our limitations so they can push for change alongside us.
What makes you proud to be a pharmacist?
So many things! The meaningful connections we make with our patients. The value we add to the health-care system. Being available to patients in times of challenge and triumph. However, reflecting upon the past 3 years, I think I am most proud of is our profession's incredible adaptability. The pandemic has challenged us to push boundaries and work in ways we never thought possible. At our pharmacy we learned to provide virtual care and managed dozens of off-site mass immunization clinics. As our health-care system struggles, we have been called upon to address gaps and expand our scope. The additional demands have stretched us, but we continue to overcome adversity, support one another and prove that we can do more.
The last week of April is National Immunization Awareness Week. Why do you think pharmacists are ideally suited to play a critical role in immunizing their communities?
Day in and day out, pharmacists are on the frontline. Our public health resources are finite, but pharmacists can do a lot to ensure equitable delivery of immunizations for all patients. Our accessibility is important not only in terms of the physical delivery of vaccines, but also in increasing awareness and engagement. We cannot discount the importance of building strong relationships with our patients as a tool in addressing vaccine hesitancy. Many of our patients see us on at least on a monthly basis, so there are many more opportunities to build trusting relationships versus other health-care providers. Finally, I think we have proven that pharmacist-led delivery of vaccines is extremely cost effective for our health-care system.
Do you have any advice for pharmacists who want to play a greater role in immunization and vaccination for their patients?
Normalize talking about vaccines as part of your everyday practice: Take time to talk to your patients about their vaccination status with all medication reviews and also review vaccine status in at-risk patients with newly diagnosed chronic diseases such as COPD and diabetes.
Organize and synchronize your pharmacy workflow: While retail pharmacy practice can be unpredictable, workflow can be structured in a way that improves efficiency and supports clinical services. At my store we use refill synchronization and batch filling to build predictability into our schedules. This allows us to offer injection services during slower periods or work ahead if we have an upcoming mass immunization clinic. This also fosters safety as we can better focus on independent tasks.
Take time to understand what works best for your community: Convenience and accessibility are essential to improving uptake. Our pharmacy has a very small front store, so it became apparent during the pandemic that we would never be able to safely immunize thousands of patients in our existing space. We got creative and rented a hall for flu and COVID immunization clinics. This allowed us to have multiple injection rooms, provided plenty of space for social distancing, and allowed us to accommodate both walk-ins and pre-booked appointments based on patient preference.
Embrace technology: There are a variety of web-based applications that can help your team organize appointments. Our pharmacy uses MedMe, an application that allows patients or pharmacy staff to book appointments during block periods. There are lots of available options, so research what may be the best fit for your practice!
Collaborate with your local public health teams: We take time to talk to our public health nurses about upcoming immunization campaigns. We coordinate clinic dates so that patients have the best possible access, as well as talk about local challenges and best practices.
Advertising is essential: We advertise clinic dates in advance using bag stuffers, Facebook and our local newspaper.
Use your team to their greatest potential: Mass immunization clinics are not possible unless every team member is pulling their weight. This means making sure assistants have the training they need to accurately bill immunization fees, using non-traditional immunizers like university students or registered technicians where possible, and ensuring all staff are trained on protocols for booking appointments. My team is nothing short of incredible and I owe them a debt of gratitude.