Pharmacy Check-in: Meet Kyle Wilby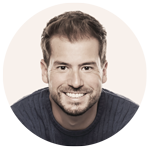 Kyle Wilby, BSP, PharmD, PhD (he/him)
Associate Professor
College of Pharmacy, Faculty of Health, Dalhousie University
Halifax, Nova Scotia
Kyle John Wilby is an Associate Professor at the College of Pharmacy, Faculty of Health at Dalhousie University. He has a Bachelor of Science in Pharmacy from the University of Saskatchewan (2008), a post-graduate PharmD from the University of British Columbia (2012) and a PhD in Health Professions Education from Maastricht University (2019). He has spent the last 10 years working abroad in Ghana, Qatar and most recently New Zealand in academic and administrative positions. His research interests include workforce development, 2SLGBTAQI+ health and education, and systems-based inclusivity. He has published over 130 peer reviewed articles and is an Associate Editor for the American Journal of Pharmaceutical Education. He is the Founding Chair of the global think tank RxSHARE (Pharmacists for Sexual and Gender Health Advocacy, Reform, and Equity). He has a cat named Ash, loves to run and is very eager to keep working on his travel scratch map!
Q&A with Kyle
What is the #1 thing pharmacists can do to create a safe and inclusive space for members of the LGBT2SQ+ community?
Developing strong relationships with your patients is the #1 thing that pharmacists can do to create safe and inclusive spaces. We repeatedly see 'rapport' and 'trust' come up in research and practice as what facilitates an LGBT2SQ+ persons care within pharmacy spaces. Also, it is important to treat each patient as a person while recognizing their lived experiences and perspective as a result of their sexual or gender identity, rather than solely focusing on the sexual or gender identity when providing care.
Why is inclusive health care important, especially in a pharmacy setting?
LGBT2SQ+ people are known to have health-care avoidance behaviours based on past or known instances of stigma or discrimination in health-care settings. Through development of inclusive services and settings, pharmacists can provide accessible health-care services to patients and minimize the stress that may have experienced within other health-care settings. Even if some services cannot be offered by pharmacists, they may assume the role as a 'health-care navigator' and assist LGBT2SQ+ patients in finding the most appropriate and direct care available.
How can pharmacists play a greater role as advocates for inclusive health care, especially for the LGBT2SQ+ community?
Pharmacists can be 'game changers' for LGBT2SQ+ people's experiences within healthcare and can very effectively contribute to reducing the health disparities that we observe. Advocating may take on many roles, but may include acknowledging and learning about one's lived experiences as a result of their LGBT2SQ+ identity, facilitating community partnerships and connections for referrals or links for patients to access community-based services, and by ensuring physical spaces are welcoming by displaying pride flags, pronoun pins or other resources for LGBT2SQ+ people.
What's the biggest mistake health-care providers make in caring for LGBT2SQ+ patients and how can they do better?
System, system, system! The biggest mistake that can be made is for health-care providers and leadership in health-care settings to not look past 'individuals' and address system-related factors that may contribute to perceived stigma or discrimination within health-care settings. A pharmacist may have a very culturally safe or responsive practice, but these efforts may be minimized or thwarted if they are working within a system that does not support. Addressing policies and procedures, technology, physical space, and training for all staff can be places to begin!