Pharmacy Check-in: Meet Molly Yang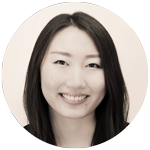 Molly Yang, HBSc, PharmD, RPh (she/her)
Director, Pharmacy Innovation & Professional Affairs, Wholehealth Pharmacy Partners
Molly is the Director of Pharmacy Innovation and Professional Affairs at Wholehealth Pharmacy Partners, an independent pharmacy banner with more than 200 locations across Canada. She received her Doctor of Pharmacy from the Leslie Dan Faculty of Pharmacy at the University of Toronto in 2020. In her current role she collaborates with industry, academia and other health-care stakeholders to lead the development and implementation of clinical programs and research across the banner. These programs have focused on adult immunizations, opioid safety and naloxone and chronic diseases (diabetes, asthma, COPD), as well as campaigns for mental health and initiatives that celebrate women in pharmacy and promote representation for minority populations. Molly is also a member of the Equity, Diversity, and Inclusion Advisory Group at the Ontario College of Pharmacists.
Q&A with Molly
We caught up with Molly Yang during National Immunization Awareness Week to talk about her practice and the important role pharmacists play in vaccinating their communities.
What are the most rewarding elements of your pharmacy practice?
One of the most rewarding elements in my current role is the opportunity to optimize care for patients across Canada through education and awareness campaigns. It is particularly rewarding to develop initiatives that promote community health and disease prevention that are used by pharmacists to enhance their practice within their respective communities.
I have come to appreciate the value of delivering health-care messaging in a pragmatic and impactful way that resonates with both patients and pharmacy professionals. As a lifelong artist and creative, I am fortunate to have opportunities to leverage my skills to enhance messaging/tools to improve comprehension, utility and diversity and inclusion. Especially throughout the pandemic, we developed memos, infographics and other pharmacy resources—seeing and hearing about these resources being used to support pharmacy practice (within and outside of our banner) is tremendously rewarding.
Admittedly, when I started in this unique role, I experienced imposter syndrome, a feeling that most of us are familiar with. By connecting with team members and mentors, reaching outside of my comfort zone and adopting an ongoing commitment to learning regardless of the situation, I have been able to better identify when these feelings are hindering my growth. Being a preceptor/mentor to students and sharing what I have learned (in my career and personally) is also extremely important to me and is something that I find energizing.
What makes you proud to be a pharmacist?
What truly drives me, and what fills me with immense pride in being a pharmacist, is the unwavering commitment demonstrated by pharmacy teams across Canada to show up for our patients. Witnessing the passion and devotion that pharmacists bring every day as they go above and beyond for their patients and communities, as well as some of the innovative services that pharmacies offer, is a constant source of inspiration.
The last week of April is National Immunization Awareness Week. Why do you think pharmacists are ideally suited to play a critical role in immunizing their communities?
Pharmacists are uniquely positioned to immunize our communities due to the accessibility of community pharmacies, our demonstrated achievement with vaccination campaigns (as evidenced by flu and COVID pharmacy programs) and the high level of trust that patients have in our profession. As pharmacy scope continues to expand across Canada, pharmacists more than ever can look to pharmacy services to differentiate and demonstrate the value that we are able to provide to our patients.
Empowering pharmacists in navigating the complicated landscape of immunizations is a big part of my role. Many pharmacy teams are doing a phenomenal job at incorporating immunizations into their practice. There are, however, systemic barriers that may impact immunization services, such as lack of access to vaccination records and limited time, knowledge, training, pharmacy specific tools/guidance and access to all vaccine products. To examine some of these factors, Wholehealth has been collaborating with University of Waterloo (Dr. Sherilyn Houle, Dr. Nancy Waite) and University of Toronto (Dr. Lisa Dolovich) over the past year on a research project, VaxCheck, where we have developed an infographic clinical decision-making tool to guide pharmacists in identifying gaps and providing patient-specific vaccine recommendations. Our research aims to examine, with a continuous quality improvement approach, the feasibility of integrating vaccination reviews in the pharmacy with this tool/process. Stay tuned for the findings from our research later this year!
Do you have any advice for pharmacists who want to play a greater role in immunization and vaccination for their patients?
Pharmacists can play a greater role in immunizations by thinking beyond provincial (population-level) vaccine recommendations and incorporating simple actions that prompt vaccine discussions into their workflow. These actions can include displaying awareness materials for patients to self-identify their need for immunizations, incorporating vaccine screening questions with other pharmacy services, and providing vaccine prompts/information in booking links. An easy way to start may be to focus on certain at-risk populations or one type of vaccine at a time.
A common misconception is to only consider routine vaccine recommendations, which are population-level and influenced by provincial funding. The tragic story of Kai Matthews, who passed away at the age of 19 from meningitis B despite being fully up-to-date on routine vaccines (meningitis B vaccines are not routinely recommended/funded), highlights the importance of providing patients (of all ages) with comprehensive information about all available vaccines. Pharmacists can be a crucial, regular point of contact in identifying gaps in protection. We also must maintain patient autonomy in vaccine decision-making by presenting patients with all the recommendations and options, regardless of vaccine costs or availability of public funding.
When administering vaccines there are also easy actions and changes that pharmacy teams can make to improve patient experience, such as using The CARD System to reduce vaccine related fear and pain (our pharmacy practice based research with Dr. Anna Taddio at the University of Toronto, along with the CARD toolkit, can be found here).