Pharmacy Check-in: Meet Greg Richard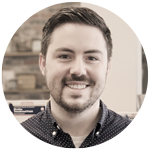 Greg Richard, BSc.Pharm (he/him)
Pharmacy Owner/Pharmacist, Boyd's Pharmasave, Halifax, NS
Greg Richard is a pharmacist and the owner of Boyd's Pharmasave, a small independent pharmacy located in the eclectic North End of Halifax, Nova Scotia. He is a graduate of Dalhousie University's College of Pharmacy Bachelor of Science (Pharmacy) degree. He has been practising pharmacy for 7 years and has worked in various roles throughout his career—independent rural community pharmacies, corporate chain pharmacies, management and now, ownership. He currently works to provide top-tier pharmacy services to his patients while demonstrating the importance of creating inclusive health care spaces, particularly in community pharmacies. He has a strong passion and interest in improving access to gender-affirming care, hormone injection services, sexual health services and testing, and the expansion of the pharmacist's scope of practice. He lives in Halifax with his partner Stephen, a certified specialist in poison information, their 2 dogs, Nelle and Maude, and their hairless cat, Alex. When he's not working, he enjoys visiting his family in New Brunswick, exploring new restaurants and breweries, and brainstorming his next business ventures.
Q&A with Greg
We caught up with Greg during Pride Month to talk about how pharmacy professionals can provide and advocate for more inclusive care for the 2SLGBTQ+ community.
What is the #1 thing pharmacists can do to create a safe and inclusive space for members of the 2SLGBTQ+ community?
Pharmacists are well positioned to demonstrate what inclusive health care looks like. We are accessible, public-facing health-care providers who can make changes to our day-to-day practice to easily create safe and inclusive spaces for our patients. The #1 thing pharmacists can do in achieving this is to educate themselves about the health inequities the very patients they serve each and every day are experiencing in the many health-care spaces that exist. Small changes like the adoption of patient intake forms with inclusive questions, visible pronouns on name tags and business cards, and the integration of sexual health services into practice can speak volumes to patients and are great ways to begin the process of creating inclusive and safe pharmacy spaces.
How can pharmacists play a greater role as advocates for inclusive health care, especially for the 2SLGBTQ+ community?
Understanding why inclusive health care is so important and realizing that it currently does not exist for many patients, is the first step in becoming an advocate for members of the 2SLGBTQ+ community. Once you see the challenges faced by members of the 2SLGBTQ+ community and hear their stories and their experiences, can you then begin to advocate on their behalf. Advocacy can look different for many folks. Perhaps it is sharing your experiences in creating safe spaces with your colleagues and encouraging them to do the same. Or perhaps it is speaking with your regulatory body about ways in which you can expand on the services you currently provide. Educating your current patients through the incorporation of inclusive, gender-neutral language can show that you stand alongside the 2SLGBTQ+ community. The opportunities are endless!
What is the most rewarding part of your pharmacy practice?
My pharmacy career has evolved into one which, to me, represents all the best parts of being a pharmacist. I am able to be a part of the team involved with a patient's first hormone injection, a major step in their gender-affirming journey. I am able to support colleagues with expanding their practice and providing the services we offer to their patients in rural communities. I am able to teach the pharmacists of the future why inclusive health care spaces are so important, and educate them on the clinical and practical aspects of gender-affirming care. I am able to take part in research which highlights the critical importance of inclusive pharmacy spaces, and the direct—and at times lifesaving—impact this can have on patients. I feel so fortunate to be able to play a role in many patients' gender-affirming journeys and to share in the incredible moments of happiness that come along with these opportunities.