Pharmacy Check-in: Meet Alex Tang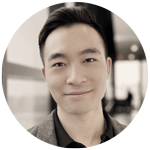 Alex Tang, BSc(Pharm), RPh (he/him)
Lecturer, Faculty of Pharmaceutical Sciences, University of British Columba, Vancouver, BC
Alex Tang is the lead for Non-Direct Patient Care (NDPC) in the Office of Experiential Education, Faculty of Pharmaceutical Sciences at the University of British Columbia (UBC). He is a UBC alumnus, graduating with a Bachelor of Science in Pharmacy in 2014 and later obtained his Certificate in Travel Health in 2016. As a liaison between NDPC pharmacy practice stakeholders and the faculty, Alex is responsible for sustaining and building capacity for the NDPC practicum opportunities in areas such as research, academia, and government agencies for the Entry-to-Practice Doctor of Pharmacy program. He has experience in the outpatient setting in clinical and managerial roles on the Sunshine Coast and in the Lower Mainland. Currently, he is completing his Master of Education through the University of Ottawa with a focus on health professions education. His current academic endeavours include developing a queer and trans inclusive pharmacy curriculum through the PRIDE-RX project (Promoting 2SLGBTQQIA+ Inclusion, Diversity, and Equity in Pharmacy Education) together with colleagues Tristan Lai and Tim Lim. As part of this 3-year teaching and learning project funded by UBC, Alex is the chair of the Queer Curriculum Advisory Committee, which is responsible for providing community perspectives on this curricular project. Outside of work, you'll catch him hustling at the crack of dawn, sweating it out at the gym.
Q&A with Alex
We caught up with Alex during Pride Month to talk about how pharmacy professionals can provide and advocate for more inclusive care for the 2SLGBTQ+ community.
What is the #1 thing pharmacists can do to create a safe and inclusive space for members of the 2SLGBTQ+ community?
It's hard to pick just one thing. I think creating a safe and inclusive practice requires 2 key components: culturally safe care and therapeutic knowledge. First, pharmacists should educate themselves on how to provide culturally safe care (which is based on respectful engagement) for 2SLGBTQ+ patients. Second, they should have knowledge about medical conditions and treatment options that disproportionately affect our communities.
Why is inclusive health care important, especially in a pharmacy setting?
For me, inclusive health care means building trust with patients and providing care beyond dispensing medications. First, as pharmacists, our responsibility is to provide safe and effective medication therapies for all patients regardless of their sex, gender, and/or sexuality. To do that, we need to gather relevant health information from our patients and that requires building trust with them and making them feel included and heard. Second, as our scope of practice continues to expand, we can consider clinical services that may be relevant to 2SLGBTQ+ patients such as vaccinations for sexual health.
How can pharmacists play a greater role as advocates for inclusive health care, especially for the 2SLGBTQ+ community?
On an individual level, pharmacists should familiarize themselves with local community resources that cater to 2SLGBTQ+ patients (e.g., resources for youth, counselling, housing, etc.). By knowing these resources, we can provide valuable information and holistic support to our patients.
What's the biggest mistake health-care providers make in caring for 2SLGBTQ+ patients and how can they do better?
A common mistake is making assumptions based on heteronormative thinking. Misgendering someone or assuming their sexuality can make 2SLGBTQ+ patients feel unseen and less likely to open up about their health care needs. To avoid this, consider using gender-neutral language, like "partner," and ask questions instead of making assumptions. Research shows that even one negative experience can drive a patient away from seeking health care altogether. Furthermore, if a patient does not feel comfortable getting their medications from a pharmacist, they may resort to self-medication or other, less reliable sources.
Is there anything else you'd like to share about your practice, or about anything else that is important to you?
I'd like to encourage all pharmacists to practice cultural humility and see their patients as valuable sources of knowledge. 2SLGBTQ+ patients are experts on their own lived experiences, and by staying open-minded and continuously learning about these communities, we can become better pharmacists.