Pharmacy Check-in: Meet Tristan Lai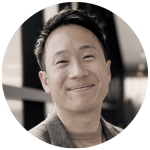 Tristan Lai, BSc (Pharm), RPh (he/him)
Lecturer and Coordinator, Faculty of Pharmaceutical Sciences, University of British Columbia, Vancouver, BC
Tristan Lai graduated from the University of Alberta in 2015 with a Bachelor of Science in Pharmacy and received additional prescribing authorization from the Alberta College of Pharmacy in 2017. Tristan currently oversees the community service learning program at the UBC Faculty of Pharmaceutical Sciences and leads the planning and development of the fourth year experiential courses in the Bachelor of Pharmaceutical Sciences program. Tristan is responsible for building and sustaining capacity for community-engaged learning by cultivating relationships with community partners. As a practising pharmacist, Tristan is experienced in working alongside underserved and equity-seeking communities. In 2019, he was awarded the Bowl of Hygeia by the Alberta College of Pharmacy and the Alberta Pharmacists' Association, in recognition of his outstanding record of community service. As an educator, Tristan is passionate about fostering and creating inclusive learning spaces that acknowledge, respect and celebrate diverse student identities and experiences. He is committed to the lifelong (un/re)learning for justice by actively engaging in an ongoing reflection of his identities. In acknowledging the space and privilege he holds, he seeks to show up, listen and work alongside students at different stages of learning and from varying backgrounds. Tristan's research interests centre around addressing the health and social care needs of folx who experience minoritization and marginalization due to sex, gender(s) and/or sexuality.
Q&A with Tristan
We caught up with Tristan during Pride Month to talk about how pharmacy professionals can provide and advocate for more inclusive care for the 2SLGBTQ+ community.
What is the #1 thing pharmacists can do to create a safe and inclusive space for members of the 2SLGBTQ+ community?
It all starts with empathy and respect. As pharmacists, you are accountable to your patients. Treat us (2SLGBTQ+ people) with respect and dignity, acknowledge and recognize our differences, and make an ongoing commitment to educate yourself, act on feedback and reflect on your practice.
What's the biggest mistake health-care providers make in caring for 2SLGBTQ+ patients and how can they do better?
The biggest mistake you can make as a health-care provider is to accept systems as the truth. Gender and sexuality are fluid, norms are constructed and learned, and systems aren't fixed! The Western colonial structure created systems that benefit White, cisgender, and heterosexual people at the expense of queer, trans, Black, Indigenous, and People of Colour. These systems are then reinforced iteratively into norms. Challenge these norms and think critically about how societal structures and social conditions contribute to our poorer health. You can do better by committing to listening and learning. Remember, we are the experts in our own experiences.
What is the most rewarding part of your pharmacy practice?
I am committed to advancing sexual and gender health equity though education. Together with my colleagues Alex Tang and Timothy Lim, we are leading UBC's efforts in creating one of Canada's first 2SLGBTQ+ integrated pharmacy curricula. This project is a response to the call for gender and sexual diversity training in health professional programs in the 2019 House of Commons Standing Committee on Health's report on the health of LGBTQIA2 communities in Canada. Our collective work is informed by the lived experiences and expressed needs of our (2SLGBTQ+) communities and stakeholders. It has been a humbling and rewarding experience working alongside community organizers and leaders. Each day, I am grateful for the privilege to listen to community voices, learn from our communities and grow in parallel with our work.