Pharmacy Check-in: Meet Helen Ali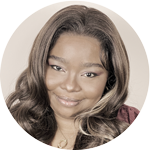 Helen Ali, RPh (she/her)
Pharmacist
Yellowknife, NT
Helen Ali graduated from the University of Jos with a B.Pharm degree in 2000 and a M.Sc Pharmacology degree from Ahmadu Bello University, Nigeria in 2009. Shortly after that, she migrated to Canada with her family. In further pursuit of her profession as a pharmacist, Helen trained as an International Pharmacy Graduate from the University of Toronto, balancing navigating living in a new country with raising three young children. She qualified and obtained her pharmacy licence to practice in Canada in 2013. Soon after her qualification, Helen started work with Shoppers Drug Mart, Woodbridge, Ontario. She rose to the role of the Pharmacy Manager. After 8 years in this role, she moved to Walmart in Yellowknife, the Northwest Territories, where she is currently practicing.
Q&A with Helen
We caught up with Helen during Black History Month to chat about the importance of inclusive pharmacy care.
What is the # 1 thing pharmacists can do to create a safe and inclusive space for members of the Black community?
I believe that representation in the profession is the first step in creating an inclusive and safe space for members of the Black community. Being able to help patients who may also be new immigrants from predominantly black countries allows me to better understand their position and resonate with their questions and concerns or other clarifications they may need. I believe as a Black pharmacist, I am able to give especially Black patients in my community the invaluable experience of being heard by someone who they can relate with.
Why is inclusive health care important especially in a pharmacy setting?
Inclusive health care is vital in pharmacy setting as it further contributes to the patient's comfort. This results in culturally competent care that can improve health outcomes for patients and turn the pharmacy into a trusted health-care place. When patients feel represented, particularly when they identify with the pharmacist, being a woman, a member of the Black community or that we share any other common grounds, they tend to pay more attention when being advised or counselled. This reduces the probability of miscommunication and results in the avoidance of the adverse potential health issues or concerns such miscommunications may cause.
How can pharmacists play a greater role as advocates for inclusive health care, especially for the Black community?
The first step is for increased role and visibility by Black pharmacists in the various sectors of the profession, be it in the industries, hospitals, retail or regulatory sector. Diversity and inclusion should be visible in the outlook of the team members of the pharmacy workplace in every sector.

Secondly, we must acknowledge that due to economic inequality, language barrier or racial discrimination, patients of color frequently do not receive the same quality of care as white patients. As the health-care provider that patients see and meet very often, pharmacists can improve outcomes for patients of color by making equal care a part of their organizational mission.

One reason patients of color might not get the care they need is that more often they do not feel comfortable sharing their concerns with health-care professionals. They may have been treated poorly by a health-care provider in the past or heard about bad experiences from others in their community. This leads to lack of trust. This is why it is very important to have diverse pharmacy team members in all sectors of the profession. Patients may be more willing to open up about their health needs with pharmacists that look like them or speak like them.
No matter who is serving patients, care should be delivered in a non-judgmental and respectful manner. It is critical for pharmacists to be flexible in their communication and sensitive to different cultural attitudes.
What is the biggest mistake health-care providers make in caring for Black patients and how can they do better?
A common and detrimental mistake made by health-care providers when caring for Black patients is undermining the pain and/or symptoms the patients may be feeling. Multiple studies have shown that health-care providers are more likely to underestimate pain levels in Black patients than in any other race. This has an overt negative impact on the quality of health-care delivery to the Black community. I believe the first step to combatting this issue is training on getting rid of internal or stereotypical biases to ensure that health-care providers are constantly making conscious efforts to not allow internal biases cause them to minimize the quality of pharmacy services to the Black community.
Health-care providers must always keep in mind that Black people are among the minorities that are underrepresented in clinical trials. Treatments that are successful for white patients may not necessarily have the same results for Black patients, which is why it is important to have good communication with them about their medication regimen.
Health-care providers have to also realize that medication adherence is often lower in the Black communities than in predominantly white communities. Studies show that having face-to-face counselling sessions help patients understand their treatment and subsequently will help improve adherence.
An improvement in adherence will truly go a long way in helping the health of Black people. Unfortunately, however, it is a known fact that people of color are more likely to die from heart disease, stroke, cancer, asthma, influenza, pneumonia, diabetes and HIV/AIDS than white patients. Pharmacists who recognize these unfortunate facts are better able to provide culturally competent care. This could mean offering opportunities for health screenings, doing more education, or collaborating with the patients' doctors.
What is the most rewarding part of your pharmacy practice?
The most rewarding part of my practice has always been in seeing my patients get well and the genuine gratitude on their faces when their needs are met. I love to help people in the best way I can as a pharmacist and hope to continue to do so at an increasing higher quality.
Is there anything else you'd like to share about your practice or about anything else that is important to you?
It is quite insightful that this year Black pharmacists are being celebrated by a project initiated by Mary Adegboyega. This is great because it brings awareness to the fact that there are Black pharmacists all around Canada and that we are making a difference and contributing positively in the health care system of Canada.

I remember that as a preceptor in Ontario, while working with students or interns training under me from other race, some people, particularly patients assume that the pharmacist must be the white intern or student and will go to them first before being redirected to me as the pharmacist on duty! This type of assumption stems from inherent racial bias. Awareness such as this initiative promotes should be helpful in educating and enlightening people that the pharmacy profession is not only comprised of white people, but also black people and thereby contributing to addressing the issue of systemic racism.