Pharmacy Check-in: Meet Robyn Locke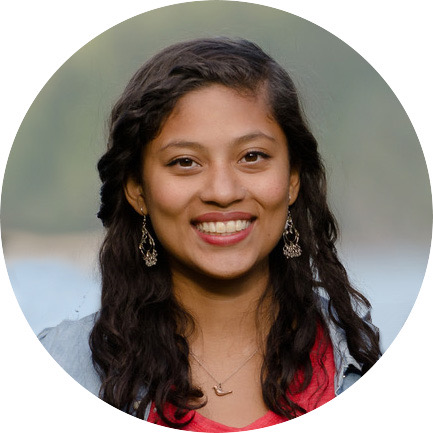 Robyn Locke, PharmD Candidate 2024 (she/her)
Dalhousie College of Pharmacy, 4th year
Nelson, BC
Robyn grew up in Nelson, a small city in the heart of the Kootenay region of BC. She is in her fourth year of the Doctor of Pharmacy program at Dalhousie University. Prior to pharmacy school, she completed 3 years of undergraduate studies at both Selkirk College and St Francis Xavier University, with a focus in biology and chemistry. Throughout the PharmD program, Robyn has gained experience in both community and hospital pharmacy, however she holds a particular interest in hospital pharmacy, particularly ICU care. She is also a strong proponent for pharmacist mental health and well-being and is a member of CPhA's Pharmacy Wellness Task Force. Outside of pharmacy, Robyn loves to get outside and enjoys camping, hiking, and spending time on the lake with her 2 dogs.
Q&A with Robyn
This summer we checked in with some of the pharmacy students on placements and rotations with CPhA. Robyn Locke is a fourth-year student at Dalhousie University who recently completed an internship in our Public & Professional Affairs department.
Why did you choose pharmacy?
I always knew I wanted to have a career related to health care. I was strongly leaning towards pursuing medicine or veterinary care when I was younger. I didn't know much about the role of a pharmacist back then, but I have since been given opportunities to get to know some of my community pharmacists more closely. Seeing the strong patient connections that they can build and seeing people in my community depending more and more on their pharmacists for health care and guidance, I knew it was the job for me.
How do you see the role of the pharmacist evolving as the health-care system changes?
As the health care system changes, I think the evolution of the pharmacist's role is both exciting and crucial. Patients across the country are currently without primary care providers. Pharmacists are in an excellent position to step in and take over care for these patients in so many ways. As the pharmacist scope of practice expands, I see the pharmacist's role evolving away from the technical aspects of dispensing and towards provision of clinical services to fill in the health care gaps that have arisen from a shortage of physicians. Having the authority to assess, prescribe and extend medications (among other things) allows us to take patients into our care. This helps to reduce the health care burden and wait times that are being seen across Canada and is rewarding for pharmacists and patients alike. I am so excited to see how the pharmacist's scope of practice will evolve further as the benefits of pharmacists as primary care providers becomes more clear.
Are there any specific clinical areas or advocacy issues that you're planning to focus on when you start your career?
As a fourth-year pharmacy student on the cusp of beginning my career, I am deeply committed to advocating for the mental health and overall well-being of Canadian pharmacists. Many of us have witnessed firsthand how the demanding nature of the profession can take a toll on pharmacists' mental health. The increasing expectations accompanying both the COVID-19 pandemic and our expanding scope of practice have only furthered pharmacist burnout. I believe that prioritizing the mental wellness of pharmacists is crucial for ensuring a sustainable and fulfilling career in pharmacy. Through advocacy, policy change, and the de-stigmatization of mental health concerns, I hope to be part of a culture where pharmacists feel empowered to seek help and prioritize self-care. Together, I believe we can foster a healthier and more resilient pharmacy community, ensuring the well-being of both practitioners and the patients we serve.
What were you most excited about working on during your work term at CPhA?
I was very excited to be able to participate in initiatives related to pharmacists' mental health with the Pharmacy Wellness Taskforce. I also enjoyed bringing my perspective as a student and new pharmacist to discussions surrounding scope of practice harmonization and expanding authorization for provision of pharmacist-led services across Canada.