Ontario Pharmacists Association
Sean Simpson
Email: executive@pharmacists.ca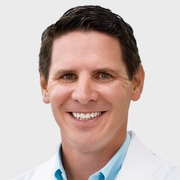 Sean Simpson represents the Ontario Pharmacists Association (OPA) on the CPhA Board of Directors. He is the past chair of the board of the Ontario Pharmacists Association, and also campaign chair for the United Way of St. Catharines and District.
Sean graduated from the Leslie Dan Faculty of Pharmacy at the University of Toronto in 2006 and also has an honours degree in Chemistry and Biochemistry from Western University. In 2015, he completed a Fellowship in Nutritional and Metabolic Medicine with the Metabolic Medicine Institute affiliated with the University of South Florida school of medicine.
Sean is currently a pharmacist and partner in a group of pharmacies in the Niagara region. Along with business partner and fellow pharmacist Enrico Simone, Sean co-hosts the Live Longer, Live Better Show on radio 610 AM in Niagara every Sunday morning at 8:30am.