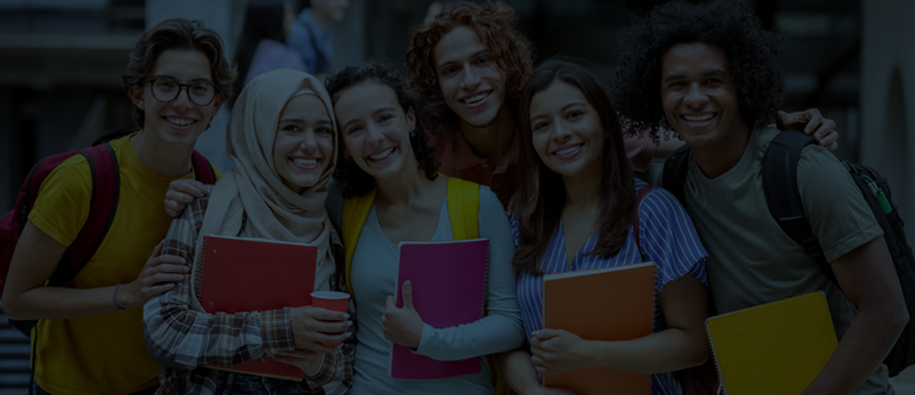 On pharmacy, the next generation

January 2023
There is something very special about being in the presence of pharmacy students—even more so when you're around students that remind you of your younger self, radiating with excitement, curiosity and ambition to start their pharmacy career. I was fortunate enough to start off my year with a high dose of pharmacy spirit at Professional Development Week (PDW) in Saskatoon, Saskatchewan.
The Canadian Association of Pharmacy Students and Interns (CAPSI) represents over 4000 pharmacy students and interns. Their hallmark event, PDW, is a 4-day conference that brings together hundreds of students from each of the 10 pharmacy schools in Canada for learning and development activities. And, of course, a little socializing too.
Any reservations I had about braving the prairies in January were quickly quelled by the warmth I felt from the moment I arrived. The opening gala was a vibrant affair, and as I looked out into the sea of smiling faces, I was reminded that these young professionals represent our future and the infinite possibilities that lay ahead for pharmacy in Canada.
Student mental health and wellness
Though I was excited to meet the profession's future leaders, in the back of my mind were the results of the recent student mental health survey that CAPSI conducted—a survey that saw very similar results to CPhA's own mental health and workforce wellness survey conducted last winter.
The reality is that much like their practising counterparts, many students are feeling overwhelmed and are struggling with their mental health. In fact, nearly half of survey respondents (49%) rated their mental health as 2/5 or worse. Other concerning results CAPSI shared included:
1 in 3 students reported feeling disconnected and many (42.6%) said they feel alone or isolated
41.2% expressed they were viewing pharmacy and/or pharmacy school in a more negative light
A notable 42.5% felt scared of failing or had thoughts of dropping out
Even where mental health resources were available, 95% of students reported facing barriers to accessing support, with the greatest barrier being lack of time
These findings paint a grim picture of a student body that needs our support. They are a group that would benefit from reminders that pharmacy is a very rewarding career path and that the time and hard work they are putting in now will pay in dividends in the future. It is also a validating reminder why the work that we're doing to understand and address mental health and workforce wellness for the profession is so important.
The good news is that what I witnessed at PDW was a resilient group of students motivated by their passion for patient care and brimming with hope that they can achieve anything they set their minds to.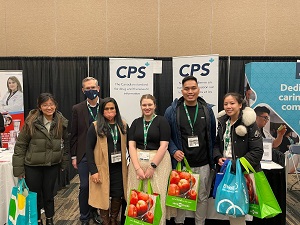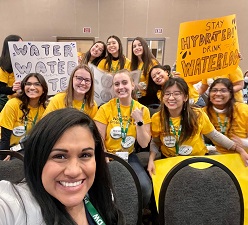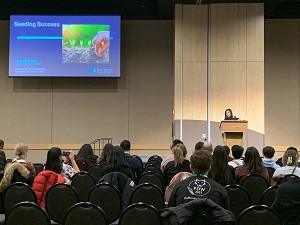 Charting your course
I was honoured to deliver the keynote address to the attendees, and while my messages were aimed at guiding students, they might be a timely reminder for pharmacists at all stages of their career that the power to influence your practice lies within you.
Be the subject matter expert in YOU. You need to understand yourself first—what interests you, what motivates you, what frustrates you, what you love and what you won't tolerate. All this insight will help you navigate your way through the complex world we live in with more ease.
As the chief executive officer of your life, you call the shots. And like any good business, you should have a strategic plan and regularly invest in your growth and development. Also, build a personal board of directors to help guide you—allies who will challenge, uplift and support you along your journey.
Your mindset matters—attitude and approach are everything. Seeing failure as an opportunity to learn calls for mental fortitude, but with practice and skillful reframing, it gets easier to extract the lessons from our most challenging/disappointing experiences. Life doesn't always go as planned, and that's okay. It's our response to what we face that will influence our success.
Self-compassion and self-reflection are valuable tools for your survival kit. These skills can be nurtured and developed over time. Many of us are high achievers and arguably our own toughest critics. If you're going to make progress towards your goals, your inner voice needs to be your biggest fan and supporter.
I was humbled to participate in PDW 2023, and my experiences there reinvigorated my belief that we all have a responsibility to support the next generation of pharmacy professionals.
Joining forces for a stronger profession
For those of us who take on students for rotations, placements, or employment, let's continue to create safe spaces that foster their learning and contribute to their success. The energy and enthusiasm that lives within our students is a large part of what our profession greatly needs right now. We should find them, encourage them, welcome their input and ideas and help them become the leaders we need them to be. Our profession is stronger when we join forces as past, present and future generations of pharmacists.
As part of our commitment to ensuring that pharmacy students play a role in shaping our future, CPhA is actively seeking student voices through our engagement activities. We believe their unique perspective is critical to understanding how we can build a brighter tomorrow and we want them present in the work that we do. Shaping the future of the profession becomes easier when we listen to and amplify the voices that will step into our shoes. While we're always seeking new and exciting ways to engage with students, some of our current activities include:
Ensuring students are represented on our committees and working groups, like the Wellness Task Force
Hosting students on placements and encouraging each one to explore their passions and share their experiences (check out our recent students' article in CPJ)
Participating in lunch & learns, lectures, and white coat ceremonies at faculties across Canada to share our national perspectives on issues that matter
Supporting diversity, equity and inclusion within the pharmacy community, so that we attract students from all backgrounds into our profession. Watch for exciting news about our new student scholarship with the Indigenous Pharmacy Professionals of Canada coming soon.
No matter what stage you're at in your career, your pharmacy journey is what you make of it, so take advantage of the opportunities to learn and grow together and let's support the next generation of pharmacy to bring our vision of a bright future for pharmacy to life. I can't wait to see what the future holds!
Be well,

---