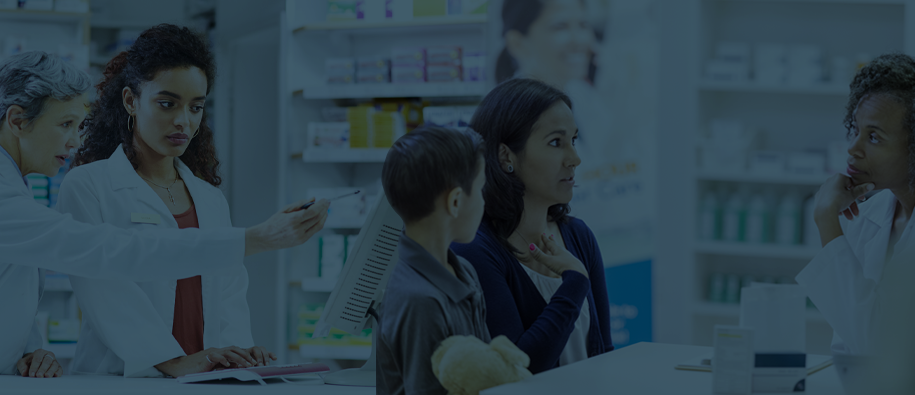 On the mental health and well-being of the profession

May 2022
Truth be told, of all the work that I've undertaken since starting as Chief Pharmacist Officer at CPhA, addressing the mental health and wellness of our pharmacy profession is the most daunting. Mental health is deeply personal, and the solutions to our individual and collective struggles in this area, both personally and professionally, will not be resolved easily. I want nothing more than for each and everyone of my colleagues to thrive and, while I don't have all the answers, I hope to help get us closer to where we need to be.
A needed shift in culture
If you look at the results of our Canadian Pharmacy Mental Health and Workforce Wellness Survey, it's apparent that we are in a very bad place. During the Town Hall we hosted in early May, it became clear that while the pandemic has taken its toll on us, the situation is much more complex, and many of the issues raised were present long before COVID-19 appeared.
One of the emerging themes I've noted is the idea that, as pharmacists, we put a great deal of time and effort into caring for our patients, but we don't give ourselves that same level of care and attention. Not taking breaks, vacation or sick days shouldn't be viewed as a sign of strength or nobility. We need to take a closer look at our pharmacy culture and ask ourselves who is this self-sacrificing behaviour really serving and is it worth the health risks?
Enabling our workforce to show up as our whole, healthy, nourished, rested selves must be a priority. When we are operating as the best version of ourselves, the support and care we offer our patients improves, and consequently so does the health of our communities.
The quest for self-care and balance
So, how do we shift our mindset? It's clearly going to require a collective commitment to promoting self-care. We need to hold each other accountable. Caring for your own mental health and well-being is a skill that requires constant effort, just like taking care of your physical health. The key is to pay attention to what brings YOU happiness, and not to worry too much about what everyone else is up to. The reality is that the path to good mental and physical health will look different for everyone. Heck, it may even look different for each of us from day-to-day. For me it might include listening to jazz, sharing a meal with family or reading a few pages of a good book before bed. It could also mean trying something new. In fact, for this season of Top Chef I joined a fantasy pool with some friends, and it literally forces me to watch TV. It's now become something I look forward to every Thursday. Without the accountability to the group and the obvious desire to beat my husband, I probably wouldn't have made the time each week to unwind and watch the show.
When it comes to balance, this is a concept I'm still trying to wrap my head around. Our circumstances and priorities are constantly shifting, and I think balance is the state of being comfortable with how much you give and how much you take. Making those decisions is tough, but they are choices, and you own them. Sometimes you get it right, sometimes you don't.
A need for systemic change
I want to make it clear that burnout is not a self-care issue—the organizations we work and operate in need to change in order to facilitate our wellness. Throughout the pandemic, we've applauded the resiliency and strength of our health-care professionals, but perhaps it's time for us to look at the systems that have left us vulnerable to stress and burnout.
There are many underlying causes that need to be examined closer as part of our strategy. The town hall was not meant to offer advice or solutions—it was meant to identify and talk about some of the issues and challenges we know exist. We have never held space for pharmacy professionals to share their lived experience, and that's exactly what we are seeking to do. This early stage in our Pharmacy Workforce Wellness Initiative is about listening to our pharmacy community and unpacking all concerns in a thoughtful way. We're in the information gathering phase and I thank everyone who has been willing to share your thoughts with us so far.
Reading all the comments and feedback we've received, it's obvious that the health and well-being of our pharmacy workforce is at a tipping point. We can do better. We need to do better. This survey is the foundation for a much-needed conversation. Knowing that so many of my colleagues are shouldering so much weighs on my mind and my heart, but also gives me the strength and drive to embrace the difficult conversations we need to have to bring about change.
Coming together
It's going to take time to find our way. And while we take on this challenge, we've got to look out for ourselves. Please stop and reflect on your own individual situation. Reach out for help. Talk to a professional. Create a support system of peers, family and friends to carry you through the tough times. Seek out community and leverage the power and strength that comes with togetherness. We struggle when we do things in isolation. When we do things together, we find the support we need to sustain us.
If you're interested in joining CPhA's community of wellness champions, please let us know. We'd love to have you. I encourage you to visit our website to learn about our plans, including a panel discussion at our upcoming conference and the formation of both a steering committee and task force to ensure our path forward is informed and guided by the profession.
Be well,

---