CPO Conversations
Welcome to CPO Conversations! Each month, I'll be using this space to share my thoughts and experiences on key topics and issues facing pharmacy and health care. I invite you to join me on this journey as I increase my awareness and understanding of the lived experiences of pharmacy professionals in Canada with the goal of helping to shape the future of our profession. Let's listen, discover and grow together.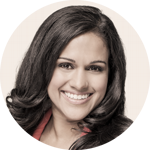 Dr. Danielle Paes
Chief Pharmacist Officer
They say that the only constant in life is change. Those words are resonating with me more than usual these days. When I first started writing this blog, we were awaiting the arrival of our second child. As it happens, he surprised us with an early entrance so I'm finishing this piece now as a mother of two!
It's been 3 years since the Coronavirus disease 2019 (COVID-19) was declared a global pandemic by the World Health Organization (WHO). When I reflect on where pharmacy was in 2019 compared to where we are now, there are some very clear markers of our professional advancement.
There is something very special about being in the presence of pharmacy students—even more so when you're around students that remind you of your younger self, radiating with excitement, curiosity and ambition to start their pharmacy career. I was fortunate enough to start off my year with a high dose of pharmacy spirit at Professional Development Week (PDW) in Saskatoon, Saskatchewan.
This has easily been one of the most eventful years of my life, both personally and professionally. My role as CPO has strengthened my understanding and deepened my appreciation of and admiration for the pharmacy profession.
The COVID-19 pandemic has been a great equalizer; a humbling reminder that we are all susceptible to the threats and consequences of disease. At the same time, it has also shown us the great things we can accomplish when we come together. We've witnessed first-hand what happens when bright minds from around the world unify to tackle a worldwide problem. We've seen the power of science and collaboration deliver a life-saving vaccine in record time.
It's a challenging time to be in pharmacy right now. No matter what setting you're practicing in, odds are that you're being pulled in many directions and the pressure is on. And if you're a parent or caregiver to young children/dependants or have aging parents to look out for, things are even more complicated.
I've been reflecting a great deal on the word "advocacy." What does it mean? What does it look like for each of us personally? For our profession?
Truth be told, of all the work that I've undertaken since starting as Chief Pharmacist Officer at CPhA, addressing the mental health and wellness of our pharmacy profession is the most daunting. Mental health is deeply personal, and the solutions to our individual and collective struggles in this area, both personally and professionally, will not be resolved easily. I want nothing more than for each and everyone of my colleagues to thrive and, while I don't have all the answers, I hope to help get us closer to where we need to be.
The messages I received from women around the world came as a surprise. There was one from Jordan, another from Zimbabwe and even one from the village in Goa where my grandmother was raised. Strangers from different corners of the globe taking time to express their excitement and celebrate that I had accepted the position of Chief Pharmacy Officer (CPO) at CPhA. These notes were touching and thoughtful, but they were also humbling.
Since starting my role at CPhA, I've had the privilege of connecting individually with pharmacists all over Canada. Each one has candidly shared their experiences with me—good, bad and sometimes quite ugly. This month I had the opportunity to meet pharmacists who represent some of the diverse backgrounds that make up our pharmacy workforce. I've spoken to Black pharmacists, international pharmacy graduates, members of the LGBTQ2S+ community and pharmacists with disabilities. It's been truly eye-opening in many ways.
More Results: