Pharmacy Wellness Task Force
As part of our Pharmacy Workforce Wellness Initiative, CPhA has established the Pharmacy Wellness Task Force to help identify solutions to improve the morale and mental health of the profession. This team of dedicated pharmacy professionals are exploring strategies and solutions to support the vision of a pharmacy community that values and promotes professional well-being.
With a focus on defining wellness principles and goals for the profession, developing tools for pharmacy teams and public and provider engagement, the Wellness Task Force will help to ensure that the psychological well-being of both current and future generations of pharmacy professionals is supported and improved.
Meet the Task Force
The Wellness Task Force is comprised of a diverse membership representing a wide range of expertise, practice areas and career levels.
Jaden Brandt, BSc.Pharm, MSc., DipPH
Manitoba

Jaden Brandt is a practising community pharmacist in Manitoba and current PharmD student. Since beginning his professional licensed career in 2013, he has served on numerous committees and has fulfilled various functions for the three main pharmacy organizations/institutions in Manitoba; regulatory, advocacy and education. He completed his MSc. (focus on the clinical pharmacoepidemiology of benzodiazepine receptor agonists) and Diploma in Population Health concurrently in 2019 through the University of Manitoba. Jaden's current dream is to establish an eventual pharmaceutical care practice in the area of community mental health service. He was instrumental, among many others, in drafting the 2020 standards of practice for benzodiazepines and Z-Drug prescribing by the College of Physicians and Surgeons of Manitoba.
Involvement on the Wellness Task Force is important to me because of my broad community pharmacy experience (from northern rural to southern urban and from independent to corporate retail) over the past 10 years. These varied environments have provided me with insights into issues preventing pharmacists from achieving their full potential with and for their patients. I am passionate about contributing to resolving matters of burnout and possible concerns about the future sustainability of a healthy work-life balance among pharmacists.

In my spare time, I enjoy being outside, perfecting my morning espresso, bowling and reading Russian literature, political economics, philosophy and/or history books to my cat and girlfriend (the cat seems to enjoy it more on occasion!). However, I will occasionally trudge my way through a sappy romance for her sake.

Makboolee Fyith
Alberta

Makboolee Fyith El-Hayek is a fourth year Doctor of Pharmacy student at the University of Alberta and former Vice President of Professional Affairs for the Canadian Association of Pharmacy Students and Interns (CAPSI). She also represented the University of Alberta's Faculty of Pharmacy on the General Facilities Council and served as Chair on CAPSI's Advocacy and Professional Affairs Committee. Aside from her pharmacy associations, Makboolee is an employer and co-owner of a self-storage facility in rural Alberta.
This work is important to me because I am entering the profession during a very profound and dichotomous time.On one hand I am excited about the advancements happening within our scope, however, I am worried about the ever-growing problem of pharmacist burnout and staff shortages in the workforce. I want to support sustainability in the pharmacy profession and create healthy workforces. I spend most of my summer hiking, kayaking, and playing golf with my husband. A fun fact about me is that I used to be a Certified CrossFit trainer.

Amy Hu
Ontario

A pharmacist by background, Amy Hu collaborates closely with front-line staff, leaders and patient safety specialists to achieve operational excellence and build improvement capacity. Amy is recognized by colleagues for her authentic and effective engagement style, outcome-based approach to quality improvement, strength-based and solution-focused communication and commitment to clinician psychological safety and well-being. She incorporates data analytics, improvement science, and the LEADS framework in her practice to help teams achieve sustainable positive change in the health-care system.
Amy is a graduate of the Master of Health Administration program at the University of Toronto. She is a Certified Health Executive and an Executive Member of the Canadian College of Health Leaders GTA Chapter. She is also a proud member of the Schwartz Rounds Planning Committee for Compassionate Healthcare at Holland Bloorview, which is the first of its kind in Canada.

Havalee Johnson
Alberta/Ontario

Havalee is a Jamaican immigrant living in Canada. She holds triple pharmacist registrations in Jamaica, Alberta and Ontario and has a combined 8 years of practice experience. Feeling the need for growth and expansion in her life and career, Havalee successfully pursued her pharmacist licensure in Canada, completely self-sponsored and moved from Jamaica to Canada at the onset of the COVID-19 pandemic in early 2020. She seamlessly transitioned and integrated into the Alberta healthcare system where she completed an internship then practiced as a clinical pharmacist for a year.
Havalee is people-centric and multi-passionate and loves to help, empower and inspire others. Noting the myriad of challenges encountered by pharmacists, peers and colleagues who have been unsuccessful in their many attempts to transfer their licences to Canada, Havalee is on a mission to support and assist as many immigrants as possible. She is founder of Immigrant PharmAssist where she helps international pharmacist graduates (IPGs) successfully navigate and accelerate through their licensure processes so that they can smoothly transition into their careers while thriving as newcomers in Canada.
Working throughout the pandemic and having experienced firsthand the negative implication of "burnout", exhaustion and long COVID symptoms, I am on a mission to advocate for the wellness of healthcare providers.

Michael Kani
Alberta

Michael Kani is a practising pharmacist in Alberta and the previous owner of community pharmacies in Saskatchewan. He completed his pharmacy education at the University of Waterloo, where he also received a Doctor of Pharmacy degree, a BSc in Biomedical Science and an MSc in Molecular Biology. Michael's experiences include community pharmacy practice, pharmacy operations lead for McKesson, medical advisor in the medical cannabinoids space, business development and consulting for various pharmaceutical companies in different capacities.
Wellness, especially in the workplace, is very important to me as it affects all aspects of our lives. During the pandemic, I lost one of my staff due to mental illness and that has had a significant impact. We can do more in this area as a profession. I am married and a father of two terrific toddlers,Alijah (5) and Azaria (3). Fun fact about me, I have a strong dislike of sauces (my wife thinks it's a phobia)—all condiments, salad dressings etc. I prefer my food to be as dry as possible :)
Amy Lamb
Saskatchewan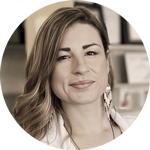 Amy Lamb has been a community practicing pharmacist in Saskatchewan for 10 years, with clinical expertise and focus on women's health, functional medicine (root cause health analysis), health coaching, complementary medicine, and Indigenous health. Amy is an operational partner at a community pharmacy in Prince Albert, Saskatchewan, and travels to remote Indigenous communities to improve access to pharmacist care in these underserved spaces. Amy is the owner of Lamb and Sage Personalized Health Solutions, which provides pharmacy practice consulting to compounding pharmacists, and education sessions for pharmacists interested in holistic health and patient consultation strategies. Amy is a Métis woman and currently acting as the CEO of the newly founded Indigenous Pharmacy Professionals of Canada, and the Chair of Prince Albert's YWCA. Amy is the mother to two little girls, deeply connected to the natural landscapes in Saskatchewan, and dedicated to a sustainable work-life balance so that she can contribute to her development, her family, and her community.
This work is important to me as an individual who has experience with childhood trauma, depression, anxiety, workplace burn-out and maladapted coping strategies that can be exacerbated in unsafe work environments. It is important to me as a practitioner who provides effective comprehensive health advice and understands the value of evidence-based and personalized wellness strategies. It is important to me as a pharmacy operator to ensure that the team I work with is holistically healthy and empowered. Finally, it is important to me as an Indigenous woman who recognizes the significant importance of creating safe spaces for healthcare practitioners and patients alike.
Janet MacDonnell, BSc.Pharm
Nova Scotia

A Dalhousie University College of Pharmacy graduate, Janet has been involved in pharmacy practice in Nova Scotia and New Brunswick since 1986. Most recently, she has served as Interim Director of Professional Affairs at CPhA. Janet owned and operated several Shoppers Drug Mart franchises from 1988 to 2008, after which she has provided consulting services to several organizations. Projects she has been involved in include the NB Drug Information System, implementation of Central Fill Pharmacy, Interim Executive Director of NBPA and Pharmacy Lead at NB Public Health for the COVID-19 vaccine rollout in community pharmacies. Throughout Janet's career she has also been actively involved as a representative on both the pharmacy regulatory and advocacy bodies in New Brunswick. She has had the opportunity to serve as a member of the Board of Directors for PEBC and CCCEP.
As my pharmacy career begins to wind down, I hope my experience and participation on the Pharmacy Wellness Taskforce will serve to influence change, so all pharmacy professionals feel not just well, but joy in their accomplishments.

Kevin McLaughlin
New Brunswick

Kevin McLaughlin currently practises as a community pharmacist in Quispamsis, New Brunswick and sits on the Board of Directors for the New Brunswick Pharmacists Association. Kevin graduated from Dalhousie College of Pharmacy and went on to complete a hospital residency at the Ottawa Hospital. He graduated suma cum laude from the Doctorate of Pharmacy program at the University of Florida. Kevin has practiced across Canada for the last twenty years from community pharmacy in Tofino, British Columbia, critical care at the Toronto Western Hospital and now back home in New Brunswick.
Kevin completed the IRONMAN Mont-Tremblant. He enjoys CrossFit and his golden retriever and is a volunteer with Big Brothers and Big Sisters.

Katrina Mulherin, BSc Pharm, PharmD
New Brunswick

Katrina Mulherin pulls from her experiences in regulatory, clinical, academic and consultant pharmacist positions to contribute to professional engagement and wellness. She's formerly a practising NICU pharmacist at Sunnybrook Health Sciences Center in Toronto, an Associate Professor at the University of Toronto, Deputy Registrar of the New Brunswick College of Pharmacists and is presently the CEO of Windpharm Consulting. Katrina consistently incorporates PharmD students on rotation in her practice and has been recognised for excellence in the role of preceptor.

Katrina's research interests include the impact of multimedia in qualitative research, examining the relationship between practitioners and their practice, ethics and professionalism and transformative learning. The Canadian Foundation for Pharmacy presented her with the Wellspring Award in recognition of her narrative documentary work in 2014.

She is a certified yoga instructor and recalibrates through various outdoor athletic activities and creative pursuits.

Kara O'Keefe, BScPharm, PharmD
Newfoundland and Labrador

Kara O'Keefe is a front-line pharmacist in community practice. Since graduating with her BScPharm from Memorial University in 2016, she has spent the majority of her career practicing in a rural setting. Kara completed her PharmD training in 2021 and has worked in both inpatient and outpatient hospital practice in internal medicine and oncology. Kara is a passionate advocate for the optimization of the scope of practice of pharmacists across Canada. She acknowledges that the wellness of pharmacists within the Canadian health-care system is an integral piece of allowing patients to benefit from the full scope of practice of their pharmacist. She is also an active member of the Pharmacists' Association of Newfoundland and Labrador Board of Directors. Kara balances her work as a health-care provider with her career as a photographer.

Pavithra Ravinatarajan
Ontario

Pavithra has spent more than 15 years in various areas of pharmacy and health care. As an experienced leader, subject matter expert and innovator she understands the requirements of embracing innovation. She comes with a background in community, long term care and specialty pharmacy,health benefits management and drug plan design, operational excellence/workflow/process centralization, and technology integration. She has worked in various industries including retail, banking and insurance.
Pavithra has a passion for patient care and the growth of the pharmacy profession. She is a practising pharmacist in the region of Kitchener-Waterloo, currently works for Manulife in strategy, teaches business at the University of Waterloo School of Pharmacy, and runs a consulting business.

Robert Solek, RPhT
Quebec
Robert graduated from the pharmacy technician program at the Mohawk College of Applied Arts and Technology in Hamilton in 2003. He has held roles at St. Joseph's Healthcare and the University Health Network and has direct experience in mental health, clinical trials, IV preparation standards and safety, pharmacy purchasing and auditing. He currently works in the Pharmacy Policy Development Division for the Non-Insured Health Benefits Directorate at Indigenous Services Canada.
Robert was part of the pioneer class to complete all the requirements for pharmacy technician regulation in Ontario. He is the current President of the Canadian Association of Pharmacy Technicians' (CAPT) Board of Directors and sits on the board at PEBC. He is a firm supporter of the evolving roles of both pharmacists and pharmacy technicians in the Canadian health-care system.
Robert is a community advocate for pharmacy technicians, speaking in college classes and at national conferences about the diverse job opportunities available for registered pharmacy technicians. He is a subject matter expert and reviewer for pharmacy technician programs going through accreditation with CCCEP. He was also a volunteer at the 2010 Vancouver Olympic Winter Games as a member of the pharmacy team. Robert currently resides in the Montreal area with his wonderful wife, Cynthia.

Christine Vaccaro, BSc
Manitoba

Christine Vaccaro represents over 4000 students as Canadian Association of Pharmacy Students and Interns (CAPSI) President. Born and raised in Winnipeg, Christine completed a BSc in 2018 and is currently a 4th-year PharmD student at the University of Manitoba. Christine has had the unique opportunity of watching pharmacy practice evolve throughout her life. Growing up as the daughter of a pharmacist and working in a pharmacy since high school, she saw the impacts scope of practice changes had on patients and communities. This drew her to pursue the profession in due time.
Today, Christine is an avid researcher, passionate advocate and promoter of STEM outreach who has garnered a reputation as a dedicated, thoughtful and collaborative leader. She has held roles on CAPSI National Council and the Pharmacists Manitoba Board. She now serves as the CAPSI National President where she is a powerful voice for Canadian students and the profession of pharmacy.