CPO Conversations
Welcome to CPO Conversations! Each month, I'll be using this space to share my thoughts and experiences on key topics and issues facing pharmacy and health care. I invite you to join me on this journey as I increase my awareness and understanding of the lived experiences of pharmacy professionals in Canada with the goal of helping to shape the future of our profession. Let's listen, discover and grow together.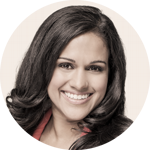 Dr. Danielle Paes
Chief Pharmacist Officer
As we round the corner of the pandemic, I can say with certainty that this has been one of the wildest rides of my life. This pandemic has been challenging in many ways, but it's also brought with it many important lessons. It's taught me to appreciate the small joys in life, to not take anything for granted and to make the most of the opportunities we're given.
More Results: