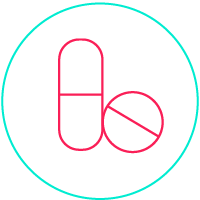 Opioids & the CDSA
The opioid epidemic is one of the most challenging and complex health crises in Canada today. As the most accessible health provider, pharmacists can help ensure safe opioid-related care and fill a critical system gap.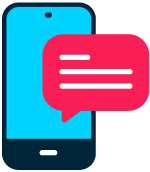 Results from the National Pharmacist Survey on the Exemptions under the Controlled Drugs and Substances Act (CDSA)
CDSA exemptions
During the COVID-19 pandemic, Health Canada issued temporary exemptions under the Controlled Drugs and Substances Act (CDSA) that have allowed pharmacists to ensure that care was not interrupted to some of our most vulnerable patients. Health Canada also released guidance clarifying that the CDSA and its regulations permit pharmacists to adapt prescriptions for controlled drugs and substances, e.g., adjust the formulation, dose or regimen, de-prescribe and part-fill.

Extend/Renew Prescriptions

Transfer Prescriptions

Direct Pharmacy Staff to Deliver Prescriptions

Accept Verbal Orders for Prescriptions

Adapt Prescriptions
What pharmacists can do across Canada
Pharmacists' scope of practice is established at the provincial/territorial level. Here's an overview of how pharmacists have been authorized to manage prescriptions for controlled drugs and substances across Canada.

Download a PDF of this chart.
The role of pharmacists
Pharmacists are often the first health care providers to notice signs of opioid-use disorder. With many pharmacists already helping patients manage opioid therapy through pain assessment, medication reviews, opioid agonist therapy, and in other areas, the CDSA exemptions have helped pharmacists provide additional critical support to patients and ensure uninterrupted treatment.
What CPhA is doing
CPhA has been a strong advocate for more opportunities and supports for pharmacists in the management of opioid therapy, including expansion of scope of practice for prescribing and adapting prescriptions for opioids and other substances.
We've actively advocated to have the temporary CDSA exemptions extended and made permanent. Throughout winter/spring 2021 we met with over 25 elected government officials and representatives on the issue. In June 2021, the exemptions were extended until 2026 and we continue to advocate for them to be made permanent and for further authorities to fully utilize the role of pharmacists, including recognizing pharmacists as practitioners under the CDSA.
Navigating new authorities
Additional opioid stewardship practice resources from CPhA can be found here.