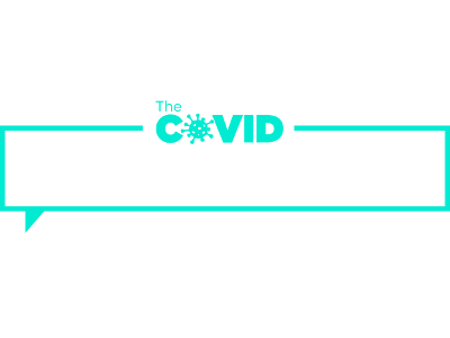 The COVID Conversations is CPhA's open access webinar series designed to support pharmacists during the COVID-19 pandemic.

---
Virulent variants, booster vaccines and the next phase in the COVID-19 pandemic (September 13, 2021)
Watch Full Webinar
The emergence of new variants of concern has heralded a new phase in the COVID-19 pandemic. As we enter the fourth wave, attention is now drawn towards the need for some to receive a third vaccine dose and for the young to be vaccinated. Join us as our experts discuss the current evidence around vaccines, highlighting the role that pharmacists and other health-care providers play in helping manage a fourth wave. We will discuss particularly vulnerable patient populations for whom a third vaccine dose is appropriate, as well as special considerations for vaccinating our young patients. As the fall is the time to think about influenza and pneumococcus immunization, we will also discuss how pharmacists can support their patients to ensure that they are protected.
Featured panellists:
Dr. Angel Chu, MD, FRCPC, Clinical Assistant Professor, University of Calgary, and Infectious Disease Specialist, STI Clinic Calgary
Ajit Johal, RPh (BSc Pharm), BCPP, CTH, CDE, Clinical Services Coordinator, Wilson Pharmacy
Additional resources:
Supported in part by an unrestricted educational grant from Pfizer Canada ULC.
---
Moving the needle from vaccine hesitancy to vaccine confidence (May 5, 2021)
Webinar Part 1
Vaccine hesitancy (the delay or refusal of vaccination) is one of the most pressing threats to effectively protecting Canadians from COVID-19. It is complex and influenced by multiple factors, including education, confidence, complacency and convenience. As the most accessible health care professionals, pharmacists have an opportunity to support vaccine uptake by providing patients with evidence-based facts and education in empathetic and respectful ways. Join us to learn about some of the resources, tools, strategies and information you can use to inspire confidence in your patients.
Webinar Part 2
Featured panellists:
Jonathan Nhan, PharmD, RPh, Community pharmacist and COVID-19 Resources Canada volunteer
Angela Sheasgreen, Pharmacy Manager, Elsipogtog Pharmasave
Anna Taddio, BScPhm, MSc, PhD Professor, Leslie Dan Faculty of Pharmacy, University of Toronto, and Senior Associate Scientist, The Hospital for Sick Children
Lisa-Kaye Williams, BScPhm, RPh, MHM, CHE, CDE, community pharmacy owner
Additional resources:
---
The SARS-CoV-2 virus: Variants, epidemiology and impact on pharmacy (April 23, 2021)
Watch Full Webinar
In 2021, the anticipated evolution of SARs-CoV2 through mutation occurred, with numerous variants of concern beginning to dominate. This development has made the pandemic more complicated, and how we mitigate these changes through immunization and continued social distancing will determine when the pandemic will end. Join us for an engaging presentation and conversation with a COVID-19 epidemiologist, a pharmacotherapy specialist and a front-line pharmacist to interpret the science in ways that are meaningful to your practice and your patients.
Featured panellists:
Raywat Deonandan, PhD, Epidemiologist, Associate Professor & Assistant Director of the Interdisciplinary School of Health Sciences, University of Ottawa
Lindsay Dixon, BSc. Pharm. RPh, Pharmacist with Heart Pharmacy in Victoria, BC, Founder of Friendly Pharmacy 5
Linda Dresser, PharmD, FCSHP, Pharmacy lead, University of Toronto COVID-19 vaccine clinic, UHN Assistant Professor, Leslie Dan Faculty of Pharmacy, University of Toronto
Additional resources:
---
Preparing your pharmacy to deliver COVID-19 vaccinations: Tips from the front line (March 24, 2021)
Watch Full Webinar
During the 2020-2021 flu season, Canadian pharmacists rose to the challenge of safely and effectively delivering vaccines to their patients in a pandemic. As Canada moves into its next phase of COVID-19 vaccination, pharmacists are playing an integral part in the vaccine rollout. In this session, a panel of community pharmacists from across the country share how they are preparing to vaccinate their patients against COVID-19. Panellists discuss their own preparations and provide practical tips on managing patient volume and expectations, staffing, workflow and other considerations.
Featured panellists:
Myla Bulych, director of professional practice, Pharmacy Association of Saskatchewan (SK)
Aaron Lo, community pharmacist, London Drugs (AB)
Colleen MacInnis, pharmacist/owner, TLC Pharmasave (NS)
Kristen Watt, community pharmacist, Kristen's Pharmacy (ON)
Additional resources:
---
COVID-19 vaccines: What we know today and what we will need to know in the future (March 4, 2021)
Watch Full Webinar
The largest public health vaccination campaign Canada has ever known is now underway. What is pharmacy's role now, and how will it evolve in later phases of the rollout? This session provides overview of what pharmacists need to know about COVID-19 vaccines in Canada. Our expert panellists provide a review of the technologies and evidence on vaccines approved so far and discuss key patient education strategies to help pharmacists reduce vaccine hesitancy among Canadians. This session also includes a moderated Q&A with our panellists.
Featured panellists:
Michael Boivin, Bsc. Phm, RPH, CDE, CTE, Consultant Pharmacist, CommPharm Consulting
Angel Chu MD, FRCPC, Infectious Disease Specialist, STI Clinic Calgary
Additional resources:
Supported in part by an unrestricted educational grant from Pfizer Canada ULC.
---
Preparing for Flu Season: Suggested Best Practices for Community Pharmacy (September 10, 2020)
Watch Full Webinar
With an expected increase in patient demand for flu vaccinations this year and a possible second wave of COVID-19 predicted, community pharmacy is bracing for a challenging 2020/21 influenza season. Pharmacists are preparing now for how they will manage the additional time, tasks and supplies they will need to safely provide immunizations to their patients this fall, while protecting themselves and their staff.

Working with its National Influenza Preparedness Working Group and informed by official guidance from the National Immunization Advisory Committee, CPhA has developed some suggested operational best practices to help community pharmacy plan for the upcoming influenza season. In this accredited webinar session, host Shelita Dattani and a panel of pharmacists from across the country will discuss some key challenges and practical solutions and will walk through a series of case scenarios presenting different delivery options.
Additional Resources:
Accredited for 1.5 CEUs under CCCEP file #: 8002-2020-3091-I-P, expires September 10, 2021
---
Virtual Care – Will It Transform Pharmacy Practice? (July 29, 2020)
Watch Full Webinar
The COVID-19 pandemic has presented challenges to interacting with patients given the restrictions on physical distancing and self-isolation. Pharmacists have quickly adopted virtual care as a mode of communication to increase patient accessibility to care. Legislative and regulatory changes have permitted pharmacy services to be provided virtually, reflecting the integral role pharmacists play in the healthcare system. During this webinar, host Shelita Dattani and pharmacy experts discuss their experiences with providing care digitally and the evolution of the profession through virtual care.
Panellists include Alison Bodnar CEO of Nova Scotia Pharmacists; Sammu Dhaliwall Business Development Manager at NorthWest Telepharmacy Solutions; Sean Simpson Pharmacy Owner of Simpson's Pharmacy; Tara Maltman-Just Founder & Executive Clinician of Vitality Integrative Medicine.
Additional resources:
Resources mentioned during the webinar:
Other useful webinars:
---
The Role of Pharmacy in Public and Population Health (May 20, 2020)
Watch Full Webinar
What is the role pharmacy can or should play in overall public and population health? Leading pharmacist experts in public health and community pharmacy owners on the front lines in both Canada and the United States reviewed some of the pros and cons of pharmacists providing public health services such as immunizations and point-of-care testing, with a particular emphasis on the debate surrounding the role of pharmacy in testing for COVID-19. Host Shelita Dattani spoke with Michael Hogue, president, American Pharmacists Association; Nancy Waite, professor and associate director clinical education, University of Waterloo; Beth Bryan, pharmacist and owner, Surgoinsville Pharmacy (USA); and Kristen Watt, pharmacist and owner, Kristen's Pharmacy.
---
Opioid Stewardship Under the New CDSA Exemptions (May 7, 2020)
Watch Full Webinar
Under the recently issued Section 56 exemptions to the Controlled Drugs and Substances Act (CDSA), pharmacists are now authorized to extend, renew, adapt, transfer and deliver opioid-related prescriptions (subject to provincial legislation, regulations and regulatory guidance). How can these exemptions support continuity of care and daily practice? Host Shelita Dattani spoke with Kelly Grindrod, Pharmacy Professor at University of Waterloo (ON); Angela Sheasgreen, Pharmacy Manager at Elsipogtog Pharmasave (NB) ; Lisa Bishop, Associate Professor at School of Pharmacy, Memorial University of Newfoundland (NL); and Mona Kwong, Pharmacy Advisor and Director at Pharmacy Addictions Fellowship Program, BC Centre on Substance Use (BC) to get a pan-Canadian perspective on what these exemptions mean for pharmacists in their role as opioid stewards.
Questions:
Jump to a specific question discussed during the webinar:
---
COVID-19 and the Global Experience (April 28, 2020)
Watch Full Webinar
Pharmacy staff are on the front lines of the global COVID-19 pandemic, continuing to provide exceptional care to their patients. Host Shelita Dattani spoke with a panel of international pharmacy leaders and practising pharmacists about the realities of providing pharmacy care in a crisis situation. Panelists (in order of appearance on your screen) included Sham Moodley, Chair of the Independent Community Pharmacy Association (South Africa), Raj Patel, Chief Executive at Hollowood Chemists Limited (United Kingdom), Jaime Acosta-Gómez, Community Pharmacist at Acosta Pharmacy (Spain) and Sonia Ruiz Morán, Director of International Affairs at General Pharmaceutical Council of Spain (Spain)

NOTE: Due to some technical difficulties, only audio (and not video) is available for most of these recordings.
---
Supporting Pharmacists' Mental Health and Wellness (April 22, 2020)
Watch Full Webinar
All front-line health care providers are at increased risk of moral injury when dealing with the challenges of the COVID-19 pandemic. Pharmacists and their teams may be struggling with maintaining mental health and wellness while caring for their patients during this time. Host Shelita Dattani spoke with pharmacists and mental health experts Jean-François Desgagné (Pharmacie Desgagné et Martin), Anita Gupta (Clinical, Health & Rehabilitation Psychologist), Heather Scarlett-Ferguson (Alberta Pharmacists' Association) and Karen Wong (Hospital for Sick Children) about strategies and tips to support pharmacy teams during the pandemic.
---
Day In the Life of Community Pharmacists During COVID-19: Stories from the Front Line (April 14, 2020)
Watch Full Webinar
For our 4th COVID Conversations webinar host Shelita Dattani spoke with a panel of front-line pharmacists across the country, sharing their stories about how daily practice and patient care has changed in community pharmacy during COVID-19. Speakers included Christina Tulk (Shoppers Drug Mart), Kimberly Sentes (Towers Pharmacy (PharmaChoice)) and Sukhpreet Poonia (Community Apothecary/Langley Memorial Hospital).
---
Personal Protective Equipment (PPE): Suggested Best Practices for Pharmacies During the COVID-19 Pandemic (April 2, 2020)
Watch Full Webinar
In our third COVID Conversations webinar, CPhA's Shelita Dattani was joined by Kamran Nisar from PharmaChoice Canada, Christina Adams from the Canadian Society of Hospital Pharmacists (CSHP), Karey Shuhendler from the Canadian Nurses Association (CNA) and Glenn Rodrigues from the Pharmacy Association of Nova Scotia (PANS) to share best practices for using PPE to protect community pharmacy staff during the pandemic.
Questions:
Jump to a specific question discussed during the webinar:
---
Managing COVID-19 Day-to-Day: More Answers to Pharmacists' FAQs. (March 23, 2020)
Watch Full Webinar
As a follow-up to our March 11 COVID-19 FAQ webinar, CPhA brought together McKesson Canada's Smita Patil, University of Waterloo pharmacy professor Kelly Grindrod, and Pharmasave's Annette Robinson to answer your latest questions on managing day-to-day during a pandemic.
Questions:
Jump to a specific question discussed during the webinar:
---
What Pharmacists Need To Know About COVID-19 (March 11, 2020)
Watch Full Webinar
CPhA and PEIPhA co-hosted a Q&A session featuring Dr. Heather Morrison (Chief Public Health Officer, PEI) and Dr. Gregory German (medical microbiologist and infectious disease consultant) help separate myth from fact and answer your COVID-19 questions.