Resource Round-up: Mental health
In any given year, 1 in 5 people in Canada will personally experience mental illness. As frontline health care workers, pharmacists are often the first point of contact for those struggling with their mental health. From medication management to addictions care and service navigation, pharmacists play an important role in supporting patient mental health and wellness.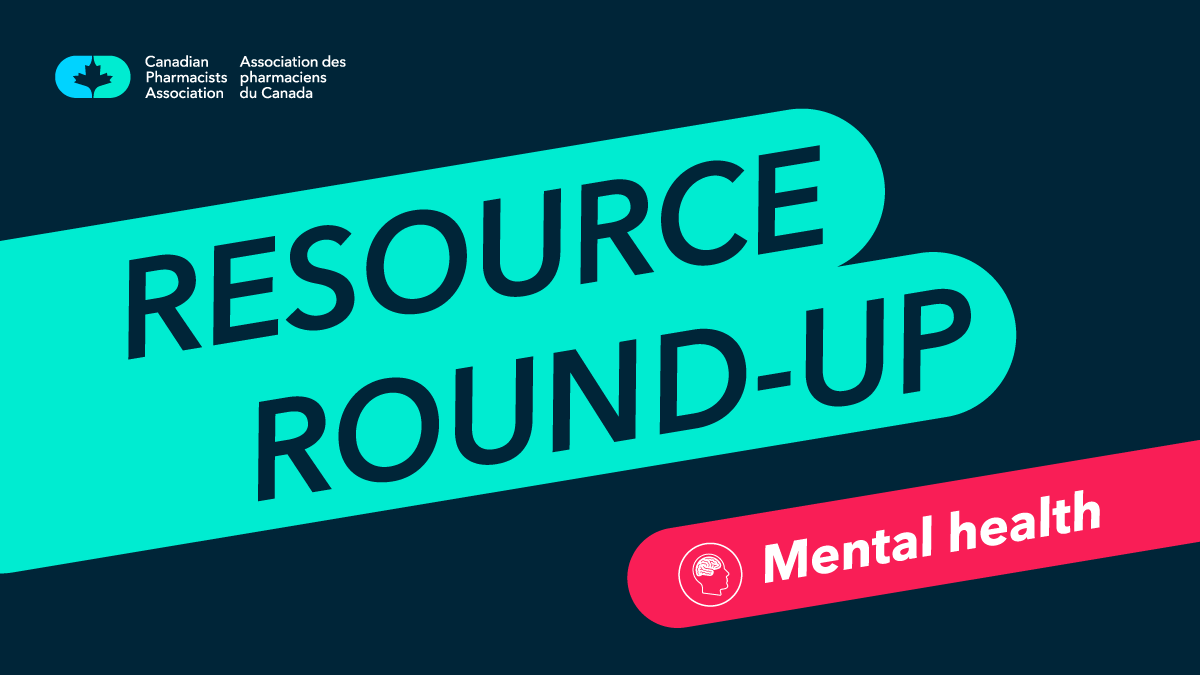 But pharmacists have mental health too! The pandemic has highlighted the ways pharmacists and other health-care providers bear additional physical and mental stresses as they provide care for their patients. This is why it's important to address your own mental health—so you have the energy and resiliency to care for others during the pandemic and beyond.
Taking care of yourself
Supporting Pharmacists' Health and Wellness During COVID-19 – Watch the recording of our April 2020 webinar and review the practice tool which includes practical tips and links to additional resources where you can get support.
Resilience: A Primer for Pharmacists – Watch the recording of our December 2019 webinar and download the slide deck to learn strategies for managing stress and burn out with presenter Zubin Austin. While held prior to the pandemic, this webinar still provides some foundational strategies you can use to support your own mental health.
CPS: Drug and therapeutic information
Our drug and therapeutic content covers a wide variety of mental health issues, including anxiety, depression, insomnia, PTSD and addiction support. Our information can help you help your patients, but it also has many tips for ways to take care of yourself. We know you've been on the frontlines of the pandemic for over a year so may be feeling the effects of the stress of being a frontline health care provider.
A pharmacist's story
Meet Melanie McLeod, a psychiatric pharmacist from Regina, Saskatchewan whose pharmacy specializes in mental health care.

Our Resource Round-up series gathers our available resources and practice tools on important health topics to help you in your practice.
Last updated on July 23, 2021