June is National Indigenous History Month
June is National Indigenous History Month – a time to learn about and celebrate the rich history, cultures and contributions of First Nations, Inuit and Métis Peoples, while also recognizing the ongoing trauma and harm experienced by Indigenous peoples and building a path toward reconciliation.
As a key entry point to our health system, the pharmacy community has an important role to play in helping to advance more inclusive health care across Canada.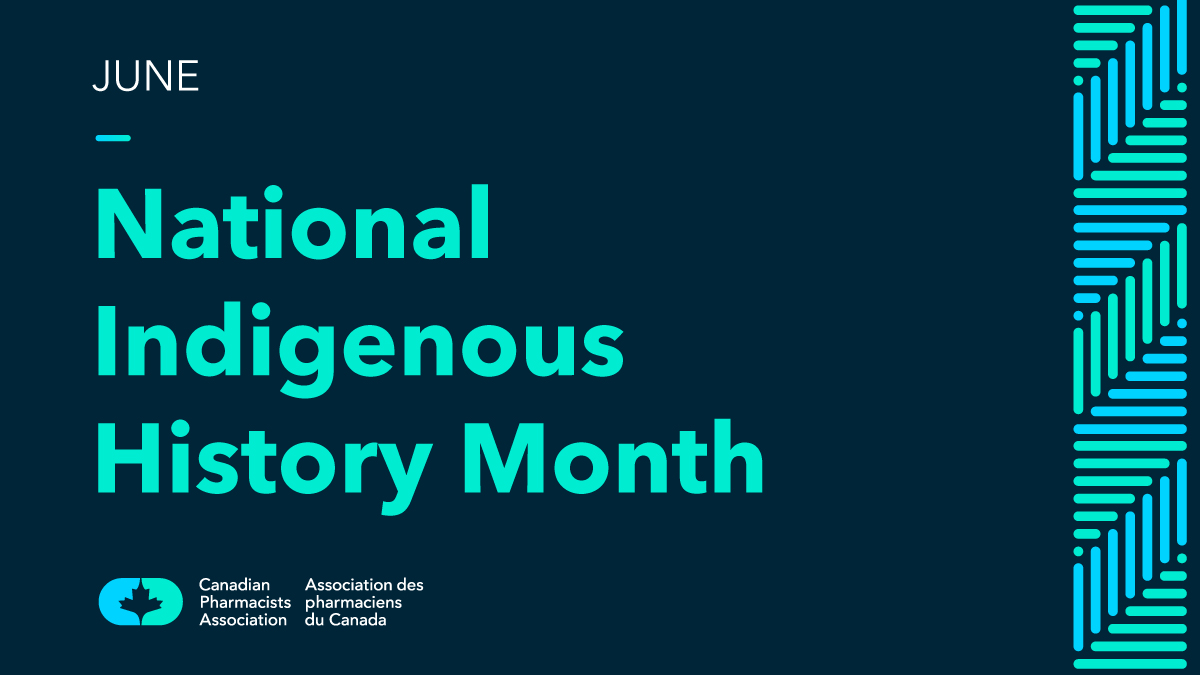 AFPC Information Sessions

The Truth and Reconciliation Special Interest Group of the Association of Faculties of Pharmacy of Canada (AFPC) is organizing a series of weekly 1-hour information sessions throughout June. All faculty, staff and students at pharmacy schools across Canada, as well as practicing pharmacists and pharmacy technicians are welcome to participate. Register here.
Terminology: Tips & Traps
June 1, 11 am ET
Jaris Swidrovich, a Saulteaux First Nations person from Yellow Quill First Nation and faculty member at Leslie Dan Faculty of Pharmacy, University of Toronto, will talk about why words matter and explain what terms to use and which to avoid. (This session will be recorded for those unable to attend.)
Making Territorial Acknowledgements More Meaningful
June 9, 11 am ET
Amber Ruben, an Inuvialuk pharmacist currently pursuing graduate studies at University of Alberta's Faculty of Pharmacy and Pharmaceutical Sciences, will talk about the importance of territorial acknowledgements and offer suggestions for making acknowledgements more personal. (This session will be recorded for those unable to attend.)
Office Hours
June 22, 12 pm ET
Jaris Swidrovich and Amber Ruben will hold "office hours", providing a space to ask questions in a safe, non-judgmental environment. (To encourage open dialogue, this session will NOT be recorded.)
Reflection & Book Club
June 29, 1 pm ET
The event series will wrap up with time for reflection and discussion of a short book that will be introduced in the June 1 session. (This session will NOT be recorded.)