Resource Round-up: Indigenous health
Intergenerational trauma, health-care disparities, and racism in all its forms continue to undermine the health of Indigenous patients and their trust in the health-care system. As a key entry point to our health system, the pharmacy community has an essential role to play in implementing culturally safe, patient-centered care across Canada. Here's a collection of resources to support you in your practice.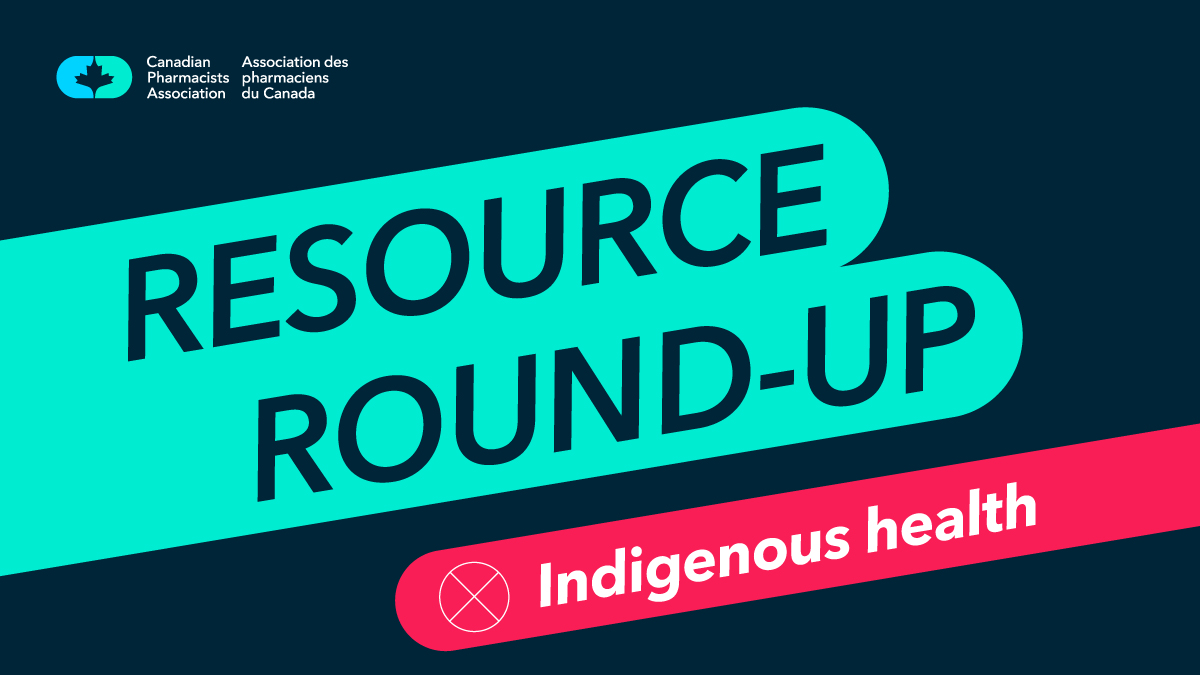 Accessible care for Indigenous Peoples
Incorporating Indigenous practices in care
Resources for inclusive care
Resources for implementing culturally safe practices
Supporting health concerns in Indigenous Peoples
Pharmacy Education & Research
Our Resource Round-up series gathers available resources and practice tools on important health topics to help you in your practice. This is not an exhaustive list of available resources on Indigenous health. Something missing? If you have information, tools or resources you think we should include, please let us know at practicedevelopment@pharmacists.ca.
Last updated on September 29, 2022