IPPC Indigenous Pharmacy Scholarship by Shoppers Drug Mart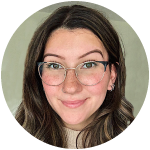 Makenzie Karpounin
University of Alberta
Makenzie Karpounin is a 21-year-old Métis student entering her third year of the Doctor of Pharmacy program at the University of Alberta. Being the first person in her family to attend university, Makenzie wants to accomplish the unimaginable and make her family proud. Throughout her university career, she has been on the honors roll for 2 consecutive years and continually strives to work hard and expand her knowledge. Last year she volunteered to mentor
first year pharmacy students and gave them advice on how to succeed in the program because she remembers how overwhelming it was and she hopes to mentor again this upcoming year.
From a young age Makenzie has always wanted to make a difference in people's lives. As she grew older, she wanted to integrate this passion with her love of science. Through personal visits to pharmacies, Makenzie quickly learned how accessible pharmacists are and realized that this field would allow her to have the greatest impact on people's lives while staying in tune with her science side. During the clinical rotations in her program, she was able to use her education to answer medication questions that patients had and formed positive connections with these patients. These experiences have shown her how important the role of a pharmacist is when caring for patients and that makes her excited to become a part of the profession one day.
Born and raised in Edmonton, AB, Makenzie aspires to become a reliable pharmacist that serves the needs of not only her own community, but surrounding Indigenous communities as well. She looks forward to using her pharmacy education to improve Indigenous health care and provide increased accessibility to health resources.
She hopes that her story and accomplishments inspire other Indigenous individuals to work towards their dreams because no matter how big or small, anything can be achieved.
This scholarship has been generously supported by Shoppers Drug Mart.