New resource for your pharmacy: No tolerance for aggressive behaviour posters
According to our 2022 Canadian Pharmacy Mental Health and Workforce Wellness Survey, 48% of pharmacists experience abuse or harassment from patients at least weekly. We know that these encounters are stressful for all involved and can cause serious harm to the mental health and well-being of pharmacy staff and other patients.
CPhA has created 2 printable posters that you can display in your pharmacy as a visual reminder that aggressive behaviour is not tolerated and that your pharmacy team is here to help.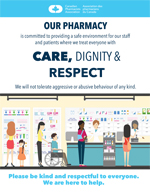 English Poster 1
(colour | black & white)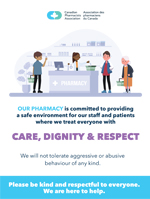 English Poster 2
(colour | black & white)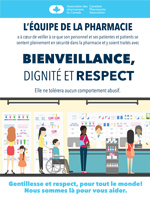 French Poster 1
(colour | black & white)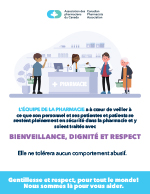 French Poster 2
(colour | black & white)
For mental health resources to support you and your pharmacy team, visit: