CPhA: Our 2023 priorities
This post was originally published on Canadian Healthcare Network.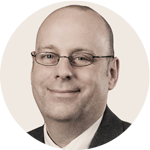 Dr. Shawn Bugden
Chair, Canadian Pharmacists Association

With 2023 well underway, many of us are hoping for a less difficult year—one that builds on the momentum we have and one that fully recognizes the critical and growing role that pharmacists are playing in our health-care system.
We've seen minor ailment prescribing expand in Ontario, Yukon and an announcement that it's coming to British Columbia. We've seen more provinces enable pharmacists to prescribe Paxlovid. We've seen new programs and funding for pharmacy services, including the recent Pharmacy Plus Program in PEI that has already been accessed by more than 11,000 patients in its first three months, as well as the Community Pharmacy Primary Care Clinics pilot underway in Nova Scotia. This is the momentum we are witnessing and carrying forward in 2023.
As Canada's national association representing pharmacists and the broader pharmacy community, we have a lot of work ahead of us to build on this momentum and tackle some of the biggest challenges that the profession and the sector are facing.
Our priorities this year are wide-ranging, but they're all aimed at improving pharmacy practice and supporting the professionals who underpin it. The following are just a few of the many things we'll be working on.
1. Supporting and strengthening our workforce
There is no doubt that this is our most pressing challenge. Our workforce is under strain, the demands on pharmacists and pharmacy teams are increasing, and there are too few resources to support the profession.
Our work will be focused on ensuring that we have the right balance of pharmacy professionals across the country and that the investment and incentives are there to enable pharmacists to meet the growing needs of our patients. This includes advocating for student loan forgiveness for pharmacists who work in rural in remote communities, supporting provincial advocacy to improve reimbursement of pharmacy services and addressing cost containment strategies that are impacting pharmacy operations.
Our efforts will also be directed towards new entrants to practice. The pandemic and the associated pressures on pharmacy have reinforced how difficult it can be for new graduates and newly arrived internationally trained pharmacists to integrate into a constantly changing environment. We have prioritized this area and we hope to make some meaningful progress this year.
2. Mental health
There is no health without mental health. Our 2022 workforce survey showed alarming levels of poor mental health and burnout. As a profession, pharmacy professionals have experienced abuse, harassment, and have navigated the challenges that come with constantly changing policies and priorities.
Now is the time for us to take care of them. Our recently created Pharmacy Wellness Task Force is a team of dedicated pharmacy professionals who are working on strategies and solutions to improve the morale and mental health of the profession and creating and sharing tools to support pharmacy teams.
3. Drug shortages
Drug shortages and other drug disruptions remain one of the biggest pain points for pharmacists that takes them away from other critical tasks. CPhA has a long history of advocacy on this file and we're proud to have played a role in helping to manage the latest shortages of OTC and antibiotic medications with tools and informational resources for the pharmacy community. In 2023, we'll be turning our attention to longer-term solutions that we hope will help reduce the frequency of shortages and help pharmacists and other health providers deal with them when they happen. Shortages are a global issue, but we must develop Canadian made solutions to protect our drug supply and address this growing problem.
4. Creating front-line solutions and resources
Many pharmacists will also be familiar with our CPS, a tool that is widely used by pharmacists and other health providers across the country. With the scope of pharmacists constantly evolving to meet the needs of Canadians, so is our content and the tools we create for front-line practice. Our team of dedicated editors are always looking for new and unique ways to support pharmacy practice with truly Canadian content. This year we have already been helping leverage CPS to help support pharmacists and the implementation of minor ailments in Ontario. With the transition away form print publications, this year we are continuing to consolidate and strengthen our digital content and are working on an upgraded CPS interface that will improve the user experience, making it more fluid and accommodating the use of our web interface on all screen sizes.
5. Diversity, equity and inclusion
Diversity, equity and inclusion are core to CPhA's mandate. We continue to learn and reflect on the harms from anti-Indigenous and anti-Black racism, as well as discrimination faced by all peoples of colour and equity seeking groups. Our clinical editors have undertaken an expansive review of all CPhA clinical content in order to identify, assess and address any instances of bias, racism or discrimination. This process includes a critical assessment of all our content referring to race/skin colour, sourcing and adding images representing diverse skin colour, developing content around assessment of dermatologic conditions in all skin colours and updating language to improve descriptions of health conditions that are biased towards white skin.
Our efforts are also aimed at supporting initiatives led by BIPOC, LGBTQ2S+ and underrepresented communities in pharmacy and we are committed to being an ally and partner in those ventures. A key part of this work continues to be our efforts to support the momentum and expansion of the Indigenous Pharmacy Professionals of Canada and the launch of a new scholarship fund for Indigenous students.

While we have a lot to accomplish in the year ahead, its undeniable that there is a strong momentum behind the pharmacy profession across the country and we are committed to helping and supporting the pharmacy community as we all move forward together.