CPhA Advocacy Update: A Strong Start to 2022
Building on our incredible presence from 2021, CPhA has continued to engage in a range of federal advocacy activities, showcasing the dedicated work of the profession with MPs and federal ministers across provinces and party lines. We continue to represent you with federal officials and to advocate for the supports you need to continue to provide exemplary care for your patients. Here's a snapshot of some of our efforts so far in 2022:
National Call to Action in support of pharmacy professionals
In January, CPhA released a National Call to Action urging governments and regulators to implement a number of recommendations to protect the health, safety and well-being of pharmacy professionals. The recommendations focused on removing unnecessary administrative and regulatory burdens, ensuring access to testing and PPE, human resources, reimbursement and more.
Government submissions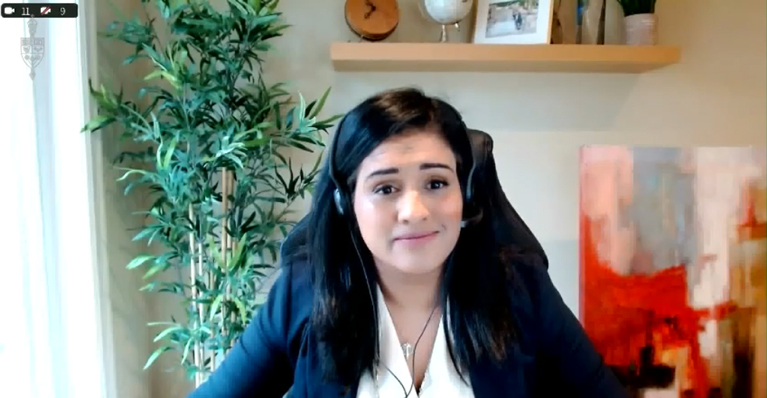 Presentation to the Standing Committee on Health (HESA)
On April 4, CPhA's Chief Pharmacist Officer, Dr. Danielle Paes, appeared before the Standing Committee on Health (HESA) to speak about Canada's health workforce, highlighting pharmacy professionals' contributions throughout the COVID-19 pandemic and the impact it's had on pharmacists. In her remarks, Paes said the pandemic has had a major impact on the mental health and well-being of the profession and highlighted some of the challenges related to the recruitment and retention of pharmacy professionals.
Pharmacy Network meeting with federal minister of health, the Honourable Jean-Yves Duclos
On March 23, the Honourable Jean-Yves Duclos met with members of the CPhA Pharmacy Network to discuss some of the ways pharmacy teams have supported Canadians, from managing drug shortages to COVID vaccines/testing, opioid therapy and everything in between.
Minister Duclos issued a Pharmacy Appreciation Month message on March 22, thanking pharmacy professionals for their ongoing dedication and commitment and noting that they are a critical part of the health-care team that keeps Canadians safe and healthy.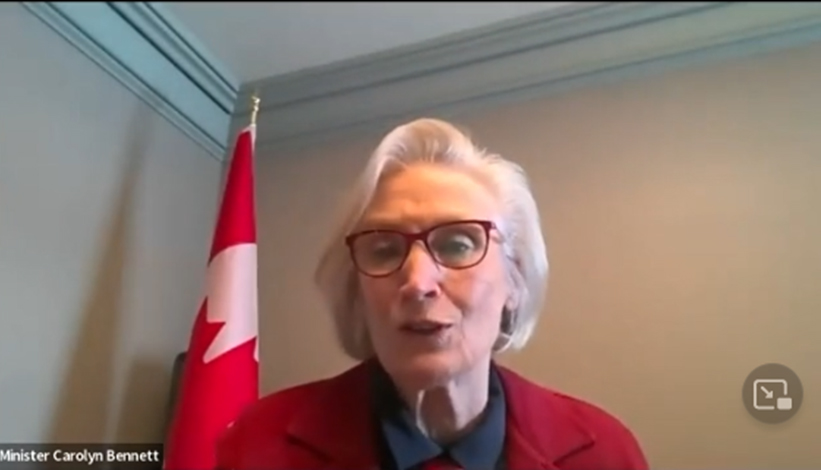 The Honourable Carolyn Bennett, minister of mental health and addictions and associate minister of health, provides opening remarks at webinar on the pharmacists' role in harm reduction programs
We were very pleased to have the Honourable Carolyn Bennett, minister of mental health and addictions and associate minister of health, provide opening remarks to kick off our webinar on March 2, Safer opioid supply: Spotlight on the vital role of pharmacists in harm reduction programs. The minister commented on the government's approach to harm reduction and highlighted the important role pharmacists play in supporting people who use drugs.
Meetings with federal members of parliament
Highlighting the vital role pharmacists play in their communities has never been more important. Throughout the pandemic, CPhA has been engaging with federal MPs and officials, sharing stories and examples of how pharmacists are making a difference. As part of our work, we match local front-line pharmacists with their MP, ensuring that the MPs are hearing directly from their constituents about what it's been like to be a pharmacist during COVID-19 and how the federal government can help. Some of the specific topics we've discussed this year have included the COVID-19 vaccination campaign, the CDSA exemptions and how they have positively impacted patient care, mental health and well-being and the state of the pharmacy workforce.
If you're interested in participating in a meeting with your MP, email us at advocacy@pharmacists.ca.
Top 100 Lobbyists in 2022
In March, CPhA was recognized by the Hill Times as one of the top 100 Lobbyists in 2022. This list is intended to showcase prominent lobbyists at the federal level based on their reputation and perceived effectiveness, as judged by their peers. CPhA's government affairs activities in 2021 and 2022 have increased significantly to showcase the tremendous work that pharmacy teams have done throughout the pandemic with a focus on bringing local pharmacists together with their MPs to discuss pharmacy issues.