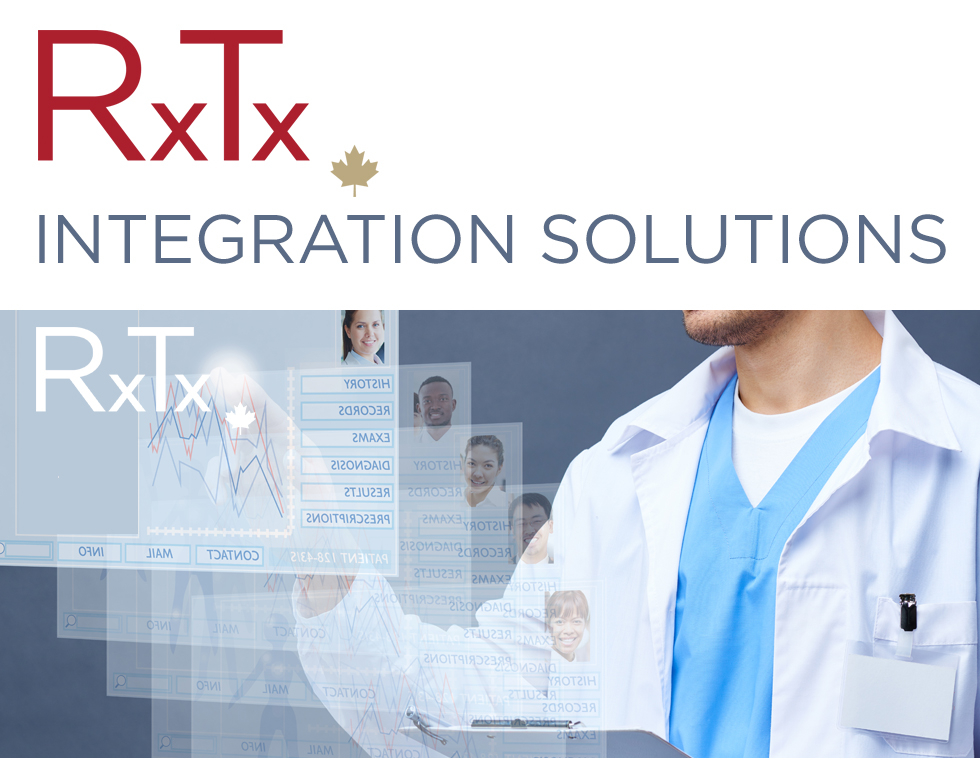 Healthcare practitioners in Canada continue to struggle with increased demands and expectations to be more efficient in their practices while still improving patient outcomes.
Although great advancements have been made with the introduction of clinical management systems (CMS) such as EMRs, Pharmacy Management Systems and Drug Information Systems, most solutions are segregated; therefore, clinicians continue to struggle with accessing critical information at the point of care.



This integration solution enhances web-based and client-server applications with seamlessly integrated content, providing access to critical drug and therapeutic information directly from RxTx to help reduce medication errors and improve patient outcomes.

Special consideration was taken in the design to limit the required development for third-party vendors wishing to offer this integration solution.
Features
Codified RxTx content (Snomed, ICD-9, ICD-10)

DINs associated with drug monographs

Health Canada Advisories, Warnings and Recalls are linked to the appropriate drug in the CMS and automatically alerts the user

In-context RxTx search returns based on searched performed within the CMS

Ability to launch the full RxTx application directly from the CMS system with single sign on

Will work through general text searches or imbedded drug or condition codified table selections
Benefits
Improved efficiencies in pharmacist and physician workflows

Pharmacy - Immediate access to critical drug and therapeutic information at the dispensing stations and patient consultation rooms versus only through a dedicated terminal.

Physician - Reduces follow up calls or appointments with patients as critical information is available at the point of care within the EMR / EHR

Weekly updates to CPhA content, therefore the most current drug and therapeutic information is available versus having to wait for EMR vendors to update their drug tables

Printable Information for the Patient handouts (drug monographs Part III and therapeutic conditions)

Provides the full spectrum of support for selecting appropriate medication therapy

100% Canadian content
Advantages
97% of chain pharmacies and over 500 hospitals already subscribe to CPS/RxTx and 80k physicians have access to CPS content through a partnership with CPhA and CMA therefore allowing the circle of health care practitioners to reference the same decision support tool

Is designed to work with all CMS

Limited development requirements from integrators

Fully bilingual
Partner with us! For more information, select one of the following:



Kristina Belyea
Key Account Executive, Sales & Business Development
kbelyea@pharmacists.ca
1-800-917-9489 ext. 233
Mobile 613-330-0658