PAM Resources
Below you will find a range of resources to help you celebrate and promote Pharmacist Awareness Month (PAM). Check back often, CPhA will be adding new resources before PAM kicks-off this March.
Posters
Communications Toolkit
In the PAM 2018 Communications Toolkit you will find a variety of materials to help you celebrate PAM this March, including key messages, sample posts for Twitter and Facebook, and a newsletter template.
Graphics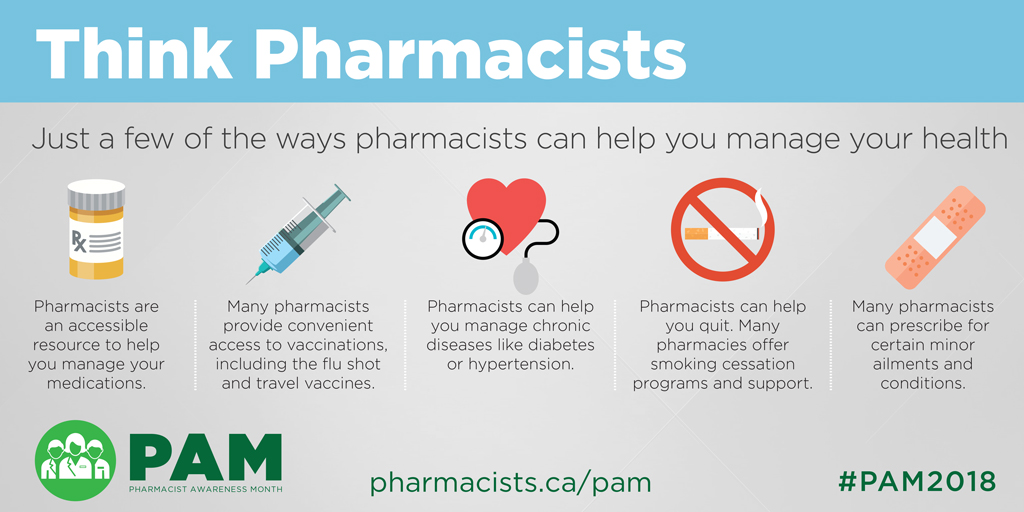 Social media
Facebook and Twitter cover photos
PAM logo

PAM Placard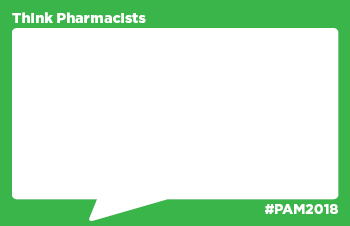 Tell us why you love being a pharmacist or share a patient tip using our PAM placard. It's simple, write your customized message and post a picture of yourself holding the placard on social media. Don't forget to include the hashtag #PAM2018! Looking for inspiration? Check out our Communications Toolkit for a range of messages, factoids and patient tips.
PAM Quiz
Test your knowledge with our PAM 2018 quiz! Challenge your followers by posting it on social media with the hashtag #PAM2018.
Patient Communications
Print and distribute these tips to educate your patients about how to benefit most from their medications and the services your pharmacy provides.
Videos
If your pharmacy has a website, consider linking to some of these videos or share them on social media using the hashtag #PAM2018. Check out CPhA's YouTube Channel for more.