PxP2019 BROUGHT TO YOU BY:
WHAT IS THE PHARMACY EXPERIENCE PHARMACIE?
The Canadian Pharmacists Association (CPhA) and the Ontario Pharmacists Association (OPA) are excited to announce a new conference: Pharmacy Experience Pharmacie (PxP).
PxP2019 is the inaugural event that replaces CPhA and OPA's individual conferences. It is the national gathering for the entire pharmacy community to come together to learn, connect and be inspired about pharmacy as a profession, a practice and a calling.
From big picture perspectives to practical takeaways, PxP2019 will feature engaging sessions that encourage delegates to share their experiences and learn from each other.
If you only go to one conference next year, make it PxP2019.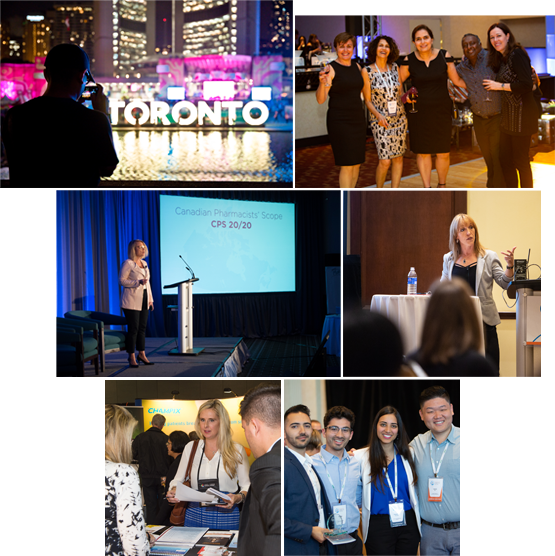 CALL FOR PRESENTATIONS
Be part of this exciting new experience! We're looking for presenters with strong facilitation skills who will offer alternative delivery styles for their session. Presenters should focus predominantly on applying knowledge into practice and practical takeaways. Presentation criteria and presenter information.
Call for presentations closes Sunday, December 16, 11:59 p.m. ET
TORONTO WELCOMES YOU TO PxP2019
There is currently no content available.