Pharmacists: We get the job done (And guess what? We can do even more!)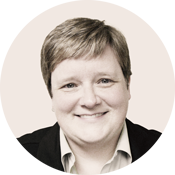 By Christina Tulk
Chair, CPhA
A bright spot shining through the tragedy of the unfolding third wave of the COVID-19 pandemic has been the newfound appreciation of the profession by thousands of Canadians who sought out a pharmacy to get their vaccine. While we have always known what we can do when given the opportunity, it has been a true 'ah-ha' moment for many who had never previously been to a pharmacy for a shot. On social media patients have weighed in, using words like "professional," "easy," "organized," "kind," and "painless" to describe the experience. Pharmacists have responded in kind, sharing stories of their patients' overwhelming joy and relief as they receive their vaccinations.
It has been heartwarming, too, seeing pharmacists recognized in the media for their efforts. A couple come to mind: Kyro Maseh in Toronto has been giving patients a dose of hope by turning vaccination into a celebration; and two Halifax pharmacists, sisters Tiffany Savary and Diane Harpell, gave their parents the first dose of the vaccine. They grew up watching their parents run their pharmacy and eventually followed in their father's footsteps to become pharmacists themselves.
We've also been recognized at the highest level of government. It was an honour to host a meeting as CPhA chair with Prime Minister Justin Trudeau and Deputy Prime Minister Chrystia Freeland to discuss how pharmacists across Canada are contributing to ongoing COVID-19 vaccination efforts. Organized by CPhA, 10 pharmacists shared their front-line experiences, and both Mr. Trudeau and Ms. Freeland expressed their gratitude to the profession for their work throughout the pandemic. The Prime Minister, Deputy Minister Freeland and Health Minister Patty Hajdu all received their vaccines at a pharmacy, further demonstrating that pharmacists are critical members of the vaccination team and key to a successful vaccine rollout.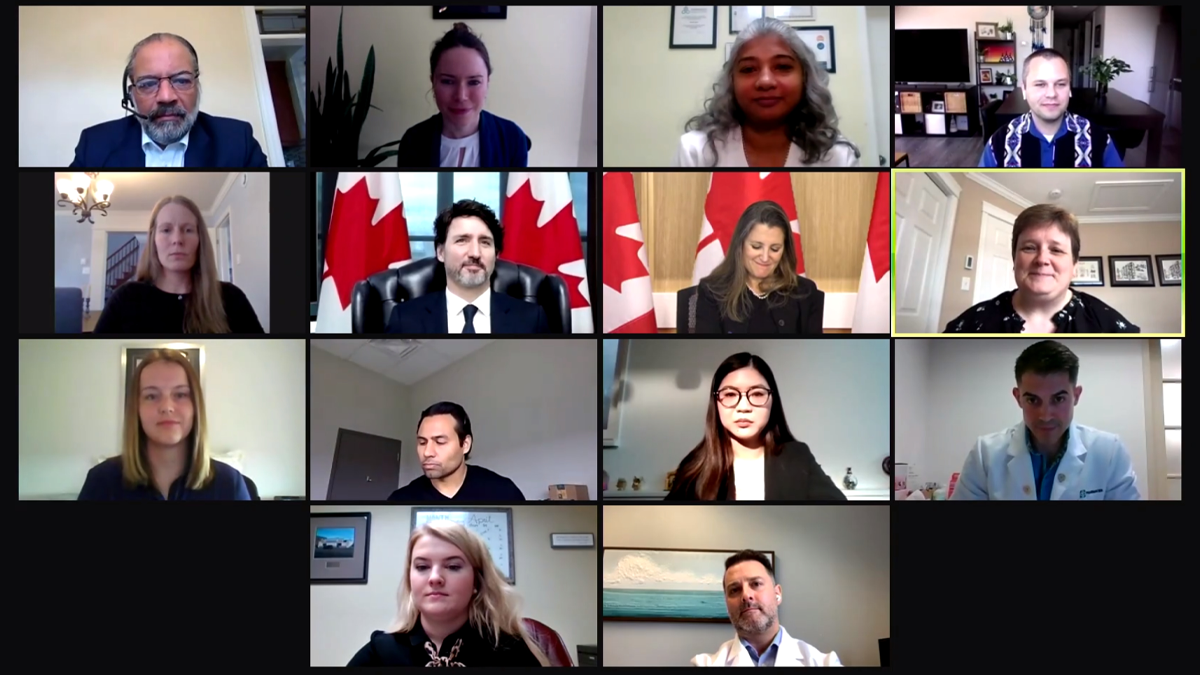 Our meeting with Prime Minister Justin Trudeau and Deputy Prime Minister Chrystia Freeland on April 20, 2021
But, as the vaccine strategy rolls out across the country, there's a glaring gap and a missed opportunity to accelerate getting shots into people's arms: While most provinces have started to roll out vaccines to pharmacies, access remains limited in many regions, with less than half of pharmacies mobilized and many of those still not receiving access to all approved vaccine types.
With 11,000 locations across the country, leveraging Canada's vast pharmacy network means bringing vaccines closer to Canadians and making them accessible to more communities.
Pharmacists are waiting and ready to do more. Pharmacies are close to home, familiar and trusted places for many Canadians and it just makes sense to direct the vaccine supply to where people want to get vaccinated. Additionally, pharmacists are critical in providing information to address any concerns and questions our patients may have about receiving a vaccine and stressing the benefits of getting a COVID-19 vaccine far outweigh the potential risks, which continue to be very low.
CPhA and our provincial association counterparts have been advocating tirelessly for governments to expand access to vaccines in pharmacies by increasing the number of pharmacy locations authorized to administer and broadening the supply to include Pfizer and Moderna vaccines.
A 2020 national survey showed that Canadians want to get vaccinated at their community pharmacy, with 43% of respondents reporting the pharmacy as their preferred location to receive a COVID-19 vaccination, compared to 42% favouring a physician's office and 14% a public health clinic.
As scheduled vaccine supply delivery continues to ramp up, pharmacies can play a greater role in getting those vaccines into the arms of Canadians. With an adequate supply of vaccines, and by fully utilizing Canada's pharmacy network, pharmacies could administer millions of doses per week. Give us the go ahead and we'll get the job done.
I have been moved by the stories of pharmacists who have been giving it their all to protect Canadians from this third wave. I want you to know that the work you are doing matters. You are saving lives, preventing deaths and proving to be the unsung workhorses of the vaccine rollout. I could not be prouder to be a pharmacist, and to count so many of you as my colleagues, my heroes and my friends.