Diabetes Awareness Month
Currently, one in three Canadians have diabetes or prediabetes. As the most accessible health-care provider, pharmacists have an important role to play in prevention, screening and management of diabetes.
November is Diabetes Awareness Month across the globe. Join the Canadian Pharmacists Association (CPhA) in raising awareness about the condition and the important role pharmacists play on the diabetes care team. Here's a round-up of information and resources to check out. To learn more about Diabetes Awareness Month and get involved in the campaign visit diabetes.ca/takeaction.
The role of pharmacists
Q&A with Certified Diabetes Educators
Ahead of Diabetes Awareness Month, CPhA caught up with a few Canadian pharmacists to hear about their practices and how they help their patients manage diabetes.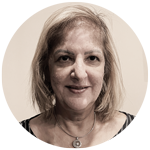 Nafisa Merali, B.Sc. (Pharm), CDE
Vancouver, BC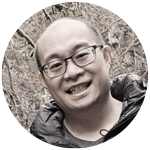 Esmond Wong, RPh, CDE, APA
Calgary, AB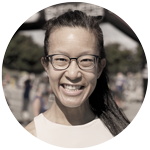 Susie Jin, RPh, CDE, CRE
Cobourg, ON
How pharmacists can help with Stephanie Burden
Stephanie Burden, 2021 Canadian Pharmacist of the Year, talks to patients about the role of community pharmacists on the diabetes care team and some of the ways they can help patients manage their diabetes.
Resources

Diabetes Care with CPS
With reliable information about drug compatibility, dosage adjustments, therapeutic choices and useful tools, CPS provides the information you need to answer patients' questions and assist them in managing their diabetes effectively. For more information, including videos on how CPS can be used in your everyday practice, check out our diabetes care web page.
Patient information infographics
Looking for easy to read information for your patients to help them manage their diabetes? We've developed a series of helpful infographics that you can use with your patients when discussing and managing their diabetes care:
Diabetes Canada
Diabetes Canada offers tools, resources and information for health-care providers and Canadians affected by diabetes: