CPhA is proud to work with our partners to provide the strong, united voice of Canadian pharmacists. Together we advocate for optimal health outcomes for Canadians through excellence in pharmacist care and safe, effective drug therapy.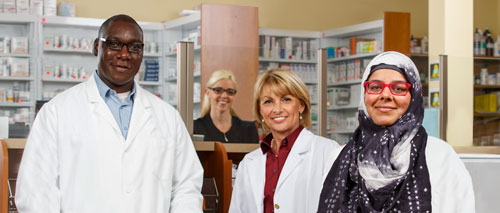 Add Your Voice to Ours
Partner with CPhA. We're looking forward to working with you to:
Help Canadians lead healthy lives
Expand the role of the pharmacist
Promote safe and effective medication use
Ensure pharmacy is engaged in critical health care discussions at a pan-Canadian level
All funding resulting from the Organizational Affiliate program is unrestricted and is used to support the mission, vision and strategic plan of the Canadian Pharmacists Association.
To learn more, contact Christine Dalgleish, Manager, Membership Engagement & Communications.
Organizational Affiliates
Thank you to our Organizational Affiliates for supporting CPhA and sharing our goals and commitment to pharmacy in Canada.