New Features and Enhancements
Fall 2016 Release Notes
New Features
Enhancements
New
Quick Filter: RxTx can now filter search results by Drugs or Conditions directly from the main search bar. By default, RxTx will display search results from All drug and therapeutic content; however, to quickly narrow your search to display only drugs or conditions, simply check the desired content option.

Manufacturer contact information: Now you can access manufacturer information directly from the product monograph header. Click the company name and a pop-up window will open to display the contact information.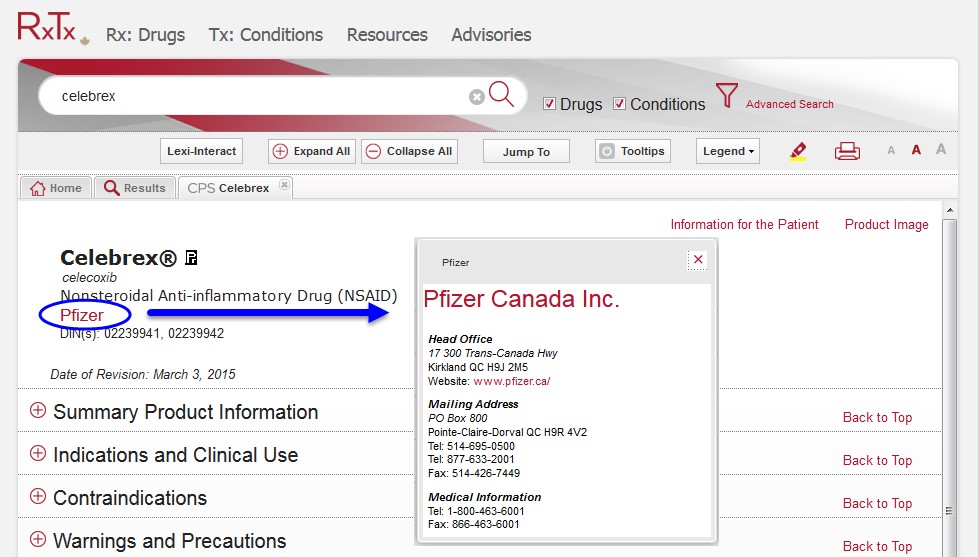 Enhancements
Advanced Search Spellcheck: The Filter by Keyword within the Advanced Search feature now provides suggested terms for misspelled words.
Advance Search Filter

Filter by Keyword

Suggested terms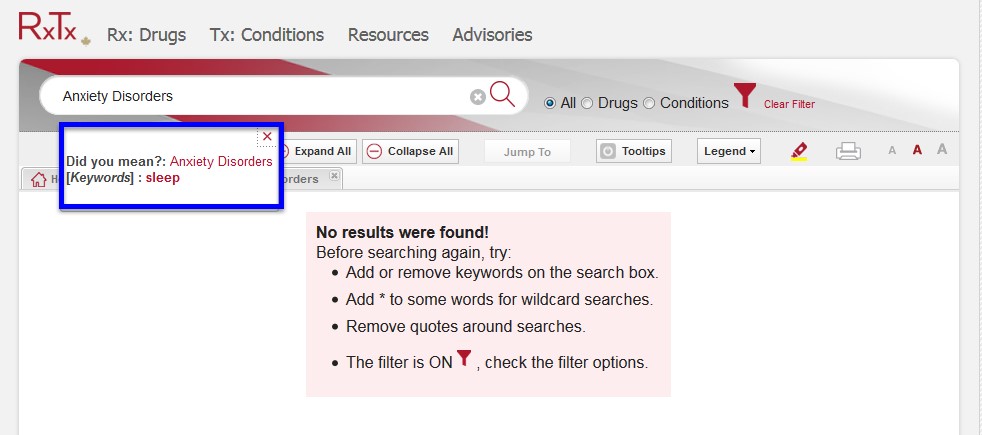 Information for the Patient (RxTx1 and RxTx 3 users): Minor Ailments content now includes an expandable 'Information for the Patient' section containing a link that opens a new window to display the "What you need to know" printable patient handout.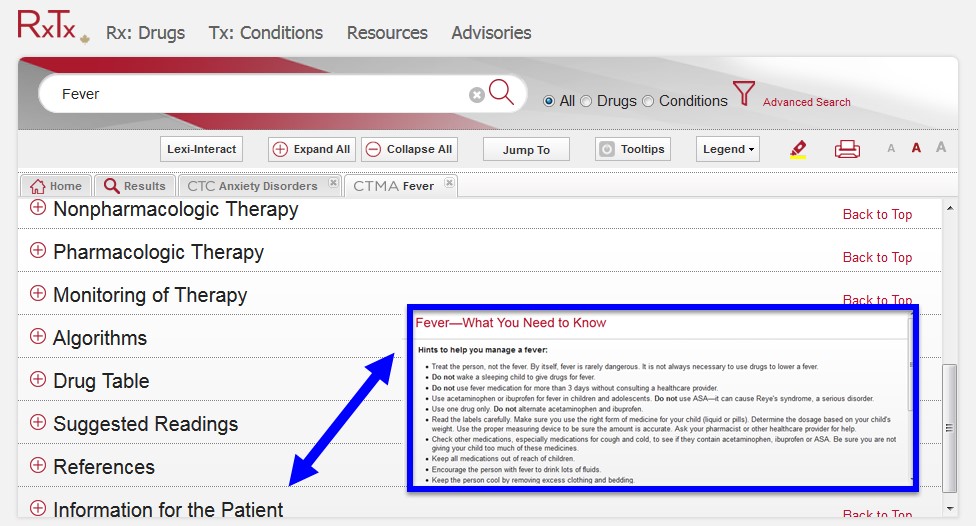 Tool Tips default: The default setting for Tool Tips has been set to off. You can turn it back on at any time by clicking the Tool Tips button.