August 2017 Release - RxTx, CTC, CPS
RxTx, CTC and CPS users — Browser pop-up asking you to confirm that you want to leave the page has been removed.
You will no longer be prompted if you want to leave the app when you close your browser window, browser tab or enter a new URL.
RxTx, CTC and CPS users — The What's New and Monograph Updates pages have been moved to tabs.
This will allow you to keep these pages open while using the app.

RxTx and CTC users — Improvements made to the drug tables within Therapeutic Choices and Minor Ailments.
The drug class column has been moved to a floating subheader row. The Cost column has been incorporated into the Drug column.
This was done to increase available space for the content of the remaining columns.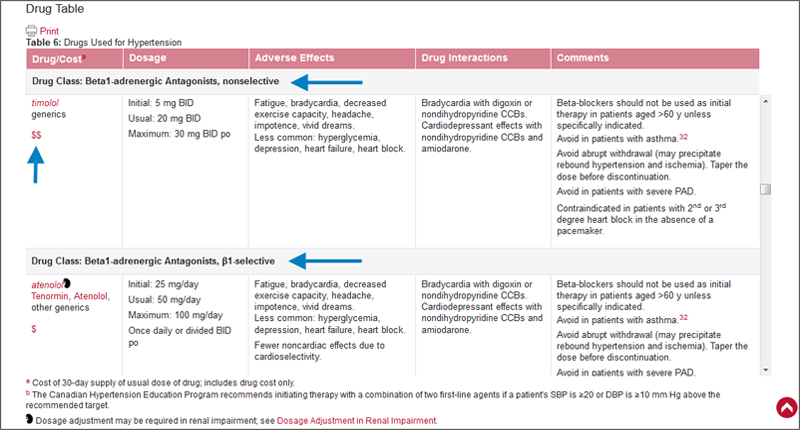 RxTx users— The quick filter radio buttons have been replaced with a drop-down selection list.