Blueprint for Pharmacy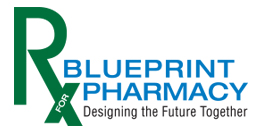 Vision for Pharmacy
Optimal drug therapy outcomes for Canadians through patient-centred care
The Canadian Pharmacists Association (CPhA) launched the Blueprint for Pharmacy initiative in 2005 as a long-term, multi-stakeholder strategy designed to catalyze, coordinate and facilitate changes to align pharmacy practice with the health care needs of Canadians. The aim of the initiative was to unite the pharmacy sector, define a vision and clear plan of action for the future of pharmacy, and help pharmacists and pharmacy technicians meet expanded scope opportunities with the right knowledge, skills, confidence and support.
Vision
The Blueprint for Pharmacy began with a number of consultations to determine the needs, long-term vision and goals for the profession. A Blueprint for Pharmacy Task Force was formed to lead these consultations with national and provincial pharmacy organizations, regulatory authorities, faculties, major chains and hundreds of pharmacy professionals from across Canada, culminating in consensus and endorsement of the Vision for Pharmacy: Optimizing drug therapy outcomes for Canadians through patient-centred care (français). Moreover, 77 of these organizations formally signed a commitment to act on this Vision.
Implementation
Following the publication of the Vision for Pharmacy in 2008, working groups were formed to develop implementation plans for the five key strategic action areas highlighted in the Vision document. These areas included pharmacy human resources, education and continuing professional development, information and communication technology, financial viability and sustainability, and legislation, regulation and liability. The Implementation Plan (français) identified essential actions, priorities and timelines, and suggested leadership assignments that needed to be in place to increase the likelihood that the Vision for Pharmacy would be achieved.
A Blueprint for Pharmacy Steering Committee and National Coordinating Office were also formed to facilitate sequencing of priority actions, consolidation of collaborative efforts by lead organizations or sectors of the profession, communications to the profession around practice change, and targeting of investments in key initiatives by stakeholders and governments. Between 2009 and 2015, the Steering Committee and National Coordinating Office raised over $1 million to support research, engagement and knowledge transfer within the five strategic areas of practice change identified in the Vision for Pharmacy and Implementation Plan.
Projects
Projects and activities that received direct support and funding from the Blueprint for Pharmacy include the following:
ADAPT Certificate Program (lab values component)
Pharmacist Awareness Month
Effectiveness Study of Patient-based Pharmacist Interactions (MedsCheck)
Our Way Forward
These projects have helped to realize many of the recommended actions within the Implementation Plan, and they represent only a handful of influential initiatives that have taken place across Canada since the creation of the Blueprint for Pharmacy and the unification of the profession around a common vision for the future. Our Way Forward (français), published by the Blueprint for Pharmacy in 2013, identified many of Canada's achievements in advancing pharmacy practice and confirmed the Blueprint's course by outlining 10 strategic priorities that require further action to continue progress towards achieving the Vision for Pharmacy.
We are now entering a new era of pharmacy practice change in Canada. Expanded scope of practice has occurred across all provinces, and pharmacists and pharmacy technicians are utilizing their training to expand their roles in primary care, provide advanced services and receive remuneration for these services. Yet there is still much more work to be done to ensure that all pharmacists and pharmacy technicians in Canada are working to their full capacity to protect the safety and integrity of the medication system and to provide quality medication management, health promotion and disease prevention services.
Revitalized Engagement and Thought Leadership
In this new phase of practice advancement, and with a new governance model that includes representation from all provincial pharmacist associations and the Association of Faculties of Pharmacy of Canada, CPhA acknowledges the need to reconnect and re-examine priorities for the pharmacy profession that will take it into 2020 and beyond. This will be accomplished through revitalized engagement and thought-leadership processes that will allow CPhA and its member and stakeholder organizations to continue to lead practice advancement initiatives that fall within their mandates.
CPhA is very proud to have led the Blueprint for Pharmacy since 2005. We would like to offer sincere thanks and celebrate the Blueprint's achievements with the many stakeholders who made it all possible. For more information about the Blueprint for Pharmacy, please consult Blueprint for Pharmacy: Transition in a New Era (français).