2021 Webinar Series Sponsorship
Bringing real time evidence to pharmacy.
CPhA is a recognized leader in the pharmacy world for our ability to deliver timely, topical, unbiased, evidence-based and practical content to the pharmacy community. This year, like many others, we have embraced and leveraged a virtual event model to stay relevant to pharmacists as they continue to serve their patients.
Our virtual events reach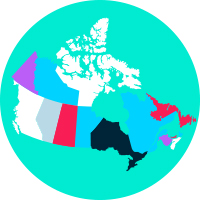 500–1,000 registrants per live broadcast, from all provinces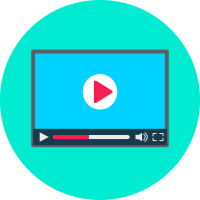 Thousands of viewers a year through an online library of recordings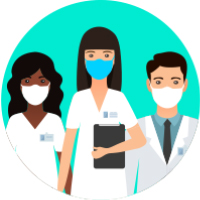 Community pharmacy teams, including owners, managers and staff pharmacists
We bring together diverse subject matter experts, influencers and practitioners to explore relevant issues that impact how the pharmacy profession delivers care at the front line. Sessions generally follow a semi-scripted moderated panel approach, allowing our experts and practitioners to respond to the key concerns and questions of the profession in real time, as well as present up to the minute evidence, news and information. Selected sessions are also accredited for CEUs.
Option 1:
Overall Series Sponsorship

(Gold, Silver, Bronze)
This year's webinar series consists of 10–12 webinars on topics varying from mental health to chronic disease, providing sponsors with many opportunities to support pharmacists' learning and stay top-of-mind with your key audience.
2021 Series Sponsor is new this year! Our new Series Sponsorship option gives you the ability to support the complete 2021 webinar series, allowing you to support pharmacists as they deliver care and education to their patients throughout the year.
Sponsoring the entire webinar series gives you the opportunity to:
promote your organization with influential leaders in pharmacy and health care
participate in pharmacists' learning experiences
promote better health care for Canadians
Sponsor Receives this Recognition
GOLD $10,000
SILVER $7,500
BRONZE $5,000
Your logo featured on the series sponsorship page with hyperlink to your website
Brief description of your company on series sponsorship page
Social media posts to announce new partnership support
Social media acknowledgements before, during and after the series
Engagement report on click through rates, social media and website traffic engagement over entire series
Series Insights Report with information on attendance and engagement for entire series
Recognition in thank you email after the event closes

By partnering with us you can benefit from the customized programming we deliver to more than 20,000 pharmacists across Canada.
Option 2:
Individual Event Sponsorship
($20K for Exclusive, $10K for Non-exclusive)
For each event, sponsors receive the following benefits:
Pre-event:
Name and logo recognition* on

Registration webpage on CPhA website
Email invitations (2 messages reaching 20,000 pharmacists from our database)
Registration confirmation emails (to all event registrants; typically, between 500-1,000 per event)
Registration messages posted on social media (Twitter, Instagram and Facebook)
Marketing video (posted on CPhA website and distributed via social media)

NEW!

Opportunity to add 2–3 questions to the event evaluation survey
During event:
Acknowledgement by host
Acknowledgement (name and logo) on one presentation slide
Opportunity to have 1 representative participate in session to provide welcome and introduce speakers
Complimentary registration for up to 5 staff (fee-based event)
After event:
Recognition as sponsor by name and logo in attendee email (up to 1,000 attendees)
Recognition as sponsor by name and logo in post-webinar marketing email (20,000 pharmacists)
Recognition as sponsor in recorded event video which will be accessible for at least 1-year post event (typically, 1,200 views annually)
Copy of the event video and right to host on your website or educational platform
Insights reports that include the following:
NEW!

Evaluation Survey results

NEW!

Transcription of all webinar questions and comments
Registration numbers with breakdown by province or practice or position
Attendance numbers with breakdown by province or practice or position
Any poll results (if applicable)
Opportunity to add 1-3 specific questions to evaluation survey
Key testimonials from evaluations or any key highlights of questions or other comments during the session
Statistics on reach from pre- and post-event marketing, emails, website traffic and social media
*NOTE: Accredited sessions will not feature the sponsor's logo during the session broadcast, on any session slides or in any direct marketing material. All other benefits apply.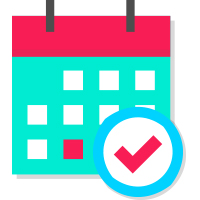 FOR MORE INFORMATION: