CPhA Recommendation Program
Brings the world of pharmacy together for better patient care
Recommended products for pharmacists
Finding it difficult to choose the right product?
The CPhA Recommendation Program provides reassurance that a product or service meets the stated claims by the partnering company. Products and services approved are recommended based on strict criteria and an unbiased, expert review process that ensures it has been selected because of its direct benefit to the company's practice activities and/or health benefit for patients. Get the facts, not fiction, and learn about new and innovative treatment methods for your patients.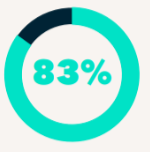 83% of pharmacists stated they are "very confident" or "somewhat confident" in suggesting a product or service recommended by CPhA to a patient.1
(1) Survey result from Nov–Dec 2021 among 594 pharmacists
Featured recommendation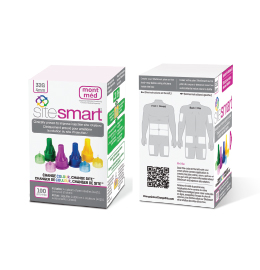 sitesmartTM
sitesmartTM is more than a pen needle: It's a simple and clinically proven system for injection site rotation education and adherence1
Clinically proven to improve injection site rotation.1
Colour-coding system associates pen needles to injection sites:change colour, change site®.
Compatible with all insulin pens.
Reimbursed in all provinces where pen needles are covered.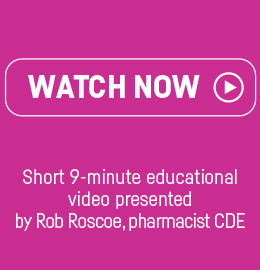 Patient Testimonials
"A very useful product that takes the guessing of sites out of the daily insulin routine."
"I like being able to colour-code injection sites."
"I hope everyone who lives with diabetes will try sitesmart needles."
Source: Data on file. Patient survey, November 2022, N= 4,886
Product Information:
sitesmartTM Pen Needle, 4 mm, 32G
Format: Box of 100 units
Product Identification Number (PIN): 97799337
Universal Product Code: 834094001304
Order and start recommending sitesmart now!
1Berard LD, et al. A Coloured Pen Needle Education System Improves Insulin Site Rotation Habits: Results of a Randomized Study. Diabetes Therapy. 2020;11:2979-2991
sitesmartTM is a montméd product distributed by Roche Diabetes Care
sitesmartTM is a trademark of montméd Inc.©2022 Roche Diabetes Care. All rights reserved.
Product Recommendations
Find out how to get your product or service recommended