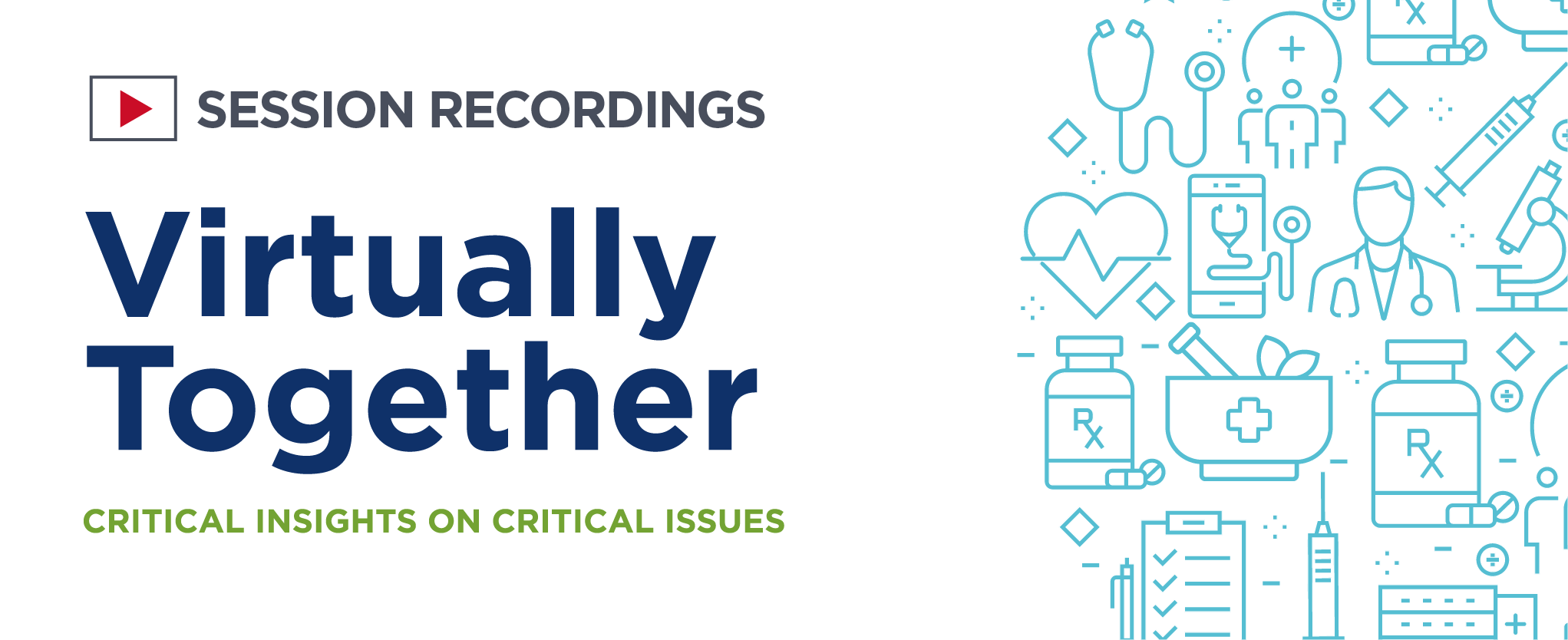 Missed the live stream? Check out the recordings! All of our Virtually Together webinar recordings are accredited under CCCEP file #: 8002-2020-3103-C-P. You can view the recordings, slide decks and supplementary materials below.
---
Discrimination and racism in the pharmacy profession part 1: Experiences from the front line
To earn your CEUs:
Panellists
Shelley Morgan, PharmD, RPh, BSc CEO, Rx Billing Genie Staff Pharmacist, PharmaChoice Palermo Pharmacy
Jason Chan Remillard, BSc Zoology, BSc Pharmacy Owner/Operator, Pharmasave on Northmount
Perveen Gulati, BSc (Biol), BSc (Pharm), RPh Community Pharmacist, Shoppers Drug Mart
Kierra FineDay, BSP Community Pharmacist, Shoppers Drug Mart
Adrienne Simmons, PharmD, MS, BCPS, AAHIVP Policy Manager, National Viral Hepatitis Roundtable
Systemic racism and discrimination are ingrained in all aspects of society, including health care, and need to be addressed in order to achieve meaningful change. The profession of pharmacy is no exception, and failure to confront explicit and implicit bias in our profession has implications for us as health care professionals and for the patients we serve. CPhA is pleased to bring together a panel of pharmacists with diverse backgrounds and perspectives to begin a conversation on how discrimination and racism have impacted them, both personally and professionally. This discussion is the first of a two-part series.
Learning Objectives:
Identify examples of implicit bias that you have experienced, witnessed or heard about
Discuss the impact of bias and its contribution to discrimination in pharmacy practice and patient care
Describe examples reflecting principles of allyship and inclusion in front line pharmacy practice
Compare and contrast your own experiences with racism and discrimination to those of the panellists
Accredited for 1.5 CEUs.
---
Pharmacy's future: How COVID-19 is changing public behaviour and what that means for pharmacy
To earn your CEUs:
Featured Speaker
David Coletto, CEO, Abacus Data
Panellists
Afomia Gebre, ACPR Candidate, Nova Scotia Health Authority
Gerry Harrington, Senior Advisor, Food, Health & Consumer Products of Canada
Kimberley Hanson, Executive Director, Federal Affairs, Diabetes Canada
Smita Patil, Senior Director, Industry Affairs, McKesson Canada
The COVID-19 pandemic has accelerated many shifts in consumer behaviour that have been happening slowly over the past few years. Throughout the pandemic, more consumers are experiencing almost entirely touchless experiences, from virtual care and home delivery of essentials like groceries, all while adapting to doing more at home. This session will explore how the pandemic may shift consumer expectations and preferences when it comes to pharmacy and their relationship with pharmacists. The anchor for the session will be a presentation by CPhA's pollster, David Coletto of Abacus Data. David will share the results of a new national survey of Canadians conducted exclusively for this event. The study will explore how perceptions and impressions of pharmacists may have changed, how consumers will want to interact with pharmacists in the future and what it could mean for the profession and sector for years to come. Following the presentation of the data, David will moderate an engaging panel of pharmacists and industry experts to explore the results on a practical, day-to-day level and what it means for the future of pharmacy.
Learning Objectives:
Identify trends in consumer behaviour resulting from the COVID-19 pandemic
Describe how these behavioural trends could change the patient-pharmacist relationship
Summarize the potential impacts of these trends on future pharmacy practice and services
Accredited for 1.5 CEUs under CCCEP file #: 8002-2020-3103-C-P.