Webinars
CPhA's webinars and virtual events provide pharmacists with practical tips to provide effective medication management, therapeutic and clinical information, and relevant updates on important pharmacy issues. We have several series of webinars and virtual events available. Click on the images below for more information.
Please note:
After a webinar event, all webinar registrants, whether they attend or not, will always receive an automatic email with a link to view the webinar recording. Further webinar resources may also be made available online. It's always better to register!
Selected webinars will be accredited
Our webinar platform (Zoom Webinar) works optimally on a desktop or laptop computer, and participation via smartphone or tablet will not be tracked by the webinar system. If you must participate via smartphone or tablet, we encourage you to download the appropriate Zoom app for your device.
Upcoming Webinar
COVID-19 vaccines: What we know today and what we will need to know tomorrow
Date: March 4, 2021
Time: 12:00 – 1:30 PM ET (90 mins)

The largest public health vaccination campaign Canada has ever known is now underway. What is pharmacy's role now, and how will it evolve in later phases of the rollout? Join us on March 4, 2021, from 12:00-1:30pm ET for an overview of what pharmacists need to know about COVID-19 vaccines in Canada. Our expert panellists will provide a review of the technologies and evidence on vaccines approved so far and will discuss key patient education strategies to help pharmacists reduce vaccine hesitancy among Canadians. This session will also include a moderated Q&A session with our panellists. Please let us know if you have any key questions you'd like our panellists to address on COVID vaccines and how pharmacy will support vaccination efforts in Canada.
Learning Objectives:
Review the various vaccine technologies designed to prevent COVID-19, in the context of an evolving pandemic.
Examine the effectiveness and safety of the first vaccines authorized in Canada to prevent COVID-19.
Discuss strategies for pharmacists to help patients overcome COVID-19 vaccine hesitancy and increase vaccine uptake.
Panellists:
Michael Boivin, Bsc. Phm, RPH, CDE, CTE
Consultant Pharmacist, CommPharm Consulting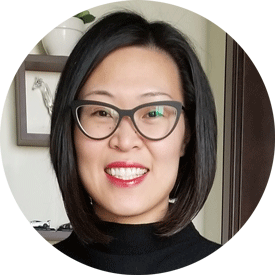 Angel Chu MD, FRCPC
Infectious Disease Specialist, STI Clinic Calgary
Supported in part by an unrestricted educational grant from Pfizer Canada ULC.