Minor Ailments CPD
Assessing and Prescribing for Minor Ailments
(35.25 CEUs)
Pharmacists can now prescribe for certain minor ailments in most provinces. Be prepared — learn how to assess and prescribe for 32 conditions, covering the full range of minor ailments for which authority has been extended. This new series of 28 educational modules is a self-directed online program that uses patient cases to help translate theory into practice. This CE program covers dermatological, gastrointestinal, respiratory, musculoskeletal and ocular conditions, and more.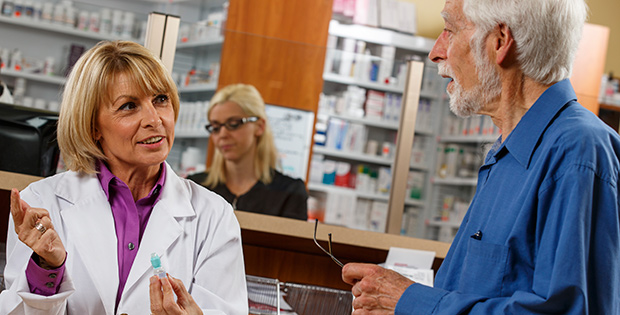 Each module covers:
Patient assessment
Differential diagnosis
Red flags for referral
Treatment alternatives (including prescription drugs)
Treatment algorithms
Patient counselling, monitoring, and follow-up
Modules
Acne Vulgaris
Allergic Rhinitis
Aphthous Ulcers
Atopic Dermatitis
Calluses and Corns
Candidal Stomatitis
Cough and Sore Throat
Diaper Dermatitis
Diarrhea (non-infectious)
Dry Eye, Red Eye and Minor Eye Infections
Dysmenorrhea
Emergency Contraception
Fungal Skin Infections
GERD and Dyspepsia
Hemorrhoids
Herpes Simplex
Impetigo
Insomnia
Mild Headache
Musculoskeletal Pain
Nausea and Vomiting
Patient Assessment and Triage
Seborrheic Dermatitis
Threadworms and Pinworms
Urinary Tract Infection
Urticaria (insect bites and stings)
Vaginal Candidiasis
Warts
Program Outline and Learning Objectives
For each minor ailment discussed, participants will be able to demonstrate the following upon completion of the module:
Describe the pathophysiology.
Assess the patient's symptoms to determine next steps – treatment/therapy, referral, other.
Recognize red flags signalling referral to a physician.
Carry out an initial differential diagnosis.
Compare and contrast available treatment options (including prescription options where merited), with respect to efficacy, safety and indications for use.
Understand monitoring parameters for treatment.
Understand appropriate follow-up.
Educate the patient on the correct use of recommended treatment option(s).
A final examination combining all conditions will assess pharmacists' achievement of the learning outcomes.
Accreditation and Completion Requirements
This self-directed CE program has been accredited under file #8002-2016-1681-I-P for 35.25 CEUs by the Canadian Pharmacists Association, a CCCEP-approved accredited provider. To earn the Statement of Completion and CEUs for this program, paticipants must review and complete all the online modules and their required readings, complete the declaration of completion, and complete and achieve 70% or greater on the summative post-test. You will have up to two attempts to pass the post-test. Complete details on these items are provided within the program.
Availability
This self-directed program is available for registration up until its accreditation expiry date of February 28, 2017. Annual renewal is expected; however, we recommend you complete the program before its accreditation expiry date.
Supplementary Tools and Resources
Participants receive electronic access to relevant content from the Compendium of Therapeutics for Minor Ailments (CTMA), Compendium of Therapeutic Choices (CTC) and Compendium of Products for Minor Ailments (CPMA) through RxTx.