Minor Ailments CPD
Renewed and refreshed April 2019!
Now you have a choice. You can take the whole program, which covers more than 30 conditions, or you can pick and choose which standalone courses you want, learn at your own pace and pay as you go. We design our programs to make it easier for you to fit your schedule and your budget.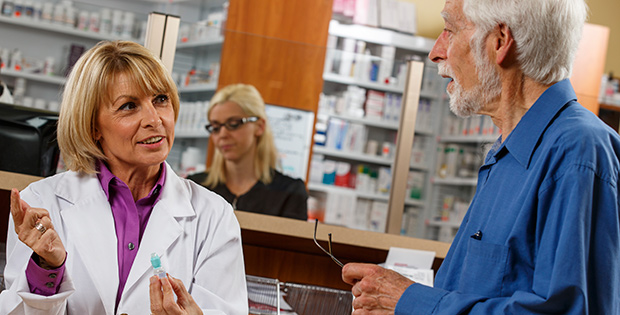 Assessing and Prescribing for Minor Ailments — Full Program
Pharmacists can now prescribe for certain minor ailments in most provinces. Be prepared — learn how to assess and prescribe for 32 conditions, covering most minor ailments for which authority has been extended. This self-directed online modular program uses patient cases to help translate theory into practice, and covers dermatological, gastrointestinal, respiratory, musculoskeletal and ocular conditions, and more.
CEUs: 35.25
Accreditation #: (see individual accreditation numbers for each stand-alone course below)
Regular Price: $1330 plus tax
Member Price: $750 plus tax
Minor Ailments Standalone Courses:
Patient Assessment and Triage — Prerequisite
Prerequisite for any stand-alone courses. Covers the important steps and processes for appropriately assessing and triaging the care of a patient with a minor ailment.
CEUs: 1.0
Accreditation #: 8002-2017-1946-I-P (expires May 31, 2020)
Regular Price: $50
Member Price: $25
Dermatologic Conditions
Covers nine common dermatologic conditions for which patients seek care, including acne vulgaris, atopic dermatitis (eczema), diaper dermatitis, seborrheic dermatitis, fungal skin infections, impetigo, calluses & corns, urticaria insect bites & stings, and warts.
CEUs: 12.5
Accreditation #: 8002-2017-1941-I-P (expires May 31, 2020)
Regular Price: $639
Member Price: $319
Gastrointestinal Conditions
Covers five common gastrointestinal conditions for which patients seek care, including GERD & dyspepsia, nausea & vomiting, diarrhea (non-infectious), hemorrhoids and pinworms.
CEUs: 6.0
Accreditation #: 8002-2017-1942-I-P (expires May 31, 2020)
Regular Price: $299
Member Price: $149
Eye, Mouth, Nose, Throat Conditions
Covers many common conditions, including eye conditions, aphthous ulcers (canker sores), candidal stomatitis (oral thrush), herpes simplex (cold sores), cough & sore throat, and nasal congestion & allergic rhinitis.
CEUs: 6.75
Accreditation #: 8002-2017-1943-I-P (expires May 31, 2020)
Regular Price: $339
Member Price: $169
Women's Health
Covers four common reproductive and genitourinary conditions for which female patients seek care: urinary tract infections, vaginal candidiasis (VVC), dysmenorrhea and emergency contraception.
CEUs: 3.75
Accreditation #: 8002-2017-1944-I-P (expires May 31, 2020)
Regular Price: $199
Member Price: $99
Musculoskeletal and Nervous System Conditions
Covers minor headache, musculoskeletal pain and insomnia, for which patients might seek care.
CEUs: 5.25
Accreditation #: 8002-2017-1945-I-P (expires May 31, 2020)
Regular Price: $259
Member Price: $129
Each module covers:
Patient assessment
Differential diagnosis
Red flags for referral
Treatment alternatives (including prescription drugs)
Treatment algorithms
Patient counselling, monitoring, and follow-up
Full program includes:
Acne Vulgaris
Allergic Rhinitis
Aphthous Ulcers
Atopic Dermatitis
Calluses and Corns
Candidal Stomatitis
Cough and Sore Throat
Diaper Dermatitis
Diarrhea (non-infectious)
Dry Eye, Red Eye and Minor Eye Infections
Dysmenorrhea
Emergency Contraception
Fungal Skin Infections
GERD and Dyspepsia
Hemorrhoids
Herpes Simplex
Impetigo
Insomnia
Mild Headache
Musculoskeletal Pain
Nausea and Vomiting
Patient Assessment and Triage
Seborrheic Dermatitis
Threadworms and Pinworms
Urinary Tract Infection
Urticaria (insect bites and stings)
Vaginal Candidiasis
Warts
Program Outline and Learning Objectives
For each minor ailment discussed, participants will be able to:
Describe the pathophysiology.
Assess the patient's symptoms to determine next steps – treatment/therapy, referral, other.
Recognize red flags signalling referral to a physician.
Carry out an initial differential diagnosis.
Compare and contrast available treatment options (including prescription options where merited), with respect to efficacy, safety and indications for use.
Understand monitoring parameters for treatment.
Understand appropriate follow-up.
Educate the patient on the correct use of recommended treatment option(s).
A final examination combining all conditions will assess pharmacists' achievement of the learning outcomes.
Accreditation and Completion Requirements
Each self-directed CE course has been accredited by the Canadian Pharmacists Association, a CCCEP-approved accredited provider. CEU value and file numbers for each course are listed above. To earn the Statement of Completion for each course, participants must review and complete all the online modules and their required readings, complete the declaration of completion, and complete and achieve 70% or greater on the summative post-tests. You will have up to two attempts to pass each post-test. Complete details on these items are provided within the courses.
Availability
These self-directed courses are available for registration up until their accreditation expiry dates. You must complete each course before its expiry date; we cannot guarantee access after this point.
Supplementary Tools and Resources
Participants receive electronic access to relevant content from the Compendium of Therapeutics for Minor Ailments (CTMA), Compendium of Therapeutic Choices (CTC) and Compendium of Products for Minor Ailments (CPMA) through RxTx.