Maltman-Just, Tara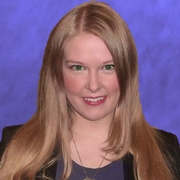 An Advanced Fellow, Board-Certified Diplomate and Licensed Pharmacist since 2006, Tara combines her extensive training with her comprehensive approach to health care to help people live better, more balanced lives.

Tara's dedication to her patients and the advancement of health care services inspired her to found Vitality Integrative Medicine, a private practice focused on Optimal Health through: Comprehensive Health Consultations, Integrative Medicine and Personalized Therapeutic Planning.

In addition to her full-time clinical practice, she has continued her love of learning with a Masters Degree Program in Metabolic and Nutritional Medicine as well as a one-of-its-kind Brain Fitness Certification through the College of Medicine at the University of South Florida, training under internationally renowned physicians and neurologists.

Tara has served as a Guest Speaker and Contributing Author on the local and national platform for both the public and health care professionals, advocating innovative practice and patient-first care. She holds numerous practice accomplishments including: recipient of the Centennial Award (CPhA), achievement in Lifelong Learning (MPhA), is QUIT-certified, ADAPT-certified. Tara is thrilled to serve as a Moderator for ADAPT because it connects Canadian pharmacists who are taking the initiative to stand for their value, their expertise and their profession.