Live Links April 2016
A review of pharmacy practice research from Canada and the world.
Visit our archives to review past issues.
In this issue:
Research and Methodology | Patient Outcomes | Pharmacist Interventions | Communication | Models of Practice | Technology | Education and Training

Research and Methodology
Expected health benefits of Therapeutic Highlights according to pharmacists and physicians

Once a week, members of both the Canadian Pharmacists Association (CPhA) and the College of Family Physicians of Canada (CFPC) receive an e-Therapeutics Highlight email. Members can evaluate the content to gain continuing education units for pharmacists and Manipro credits for family physicians. This evaluation process is done by means of a reflective learning activity, which is based on the Information Assessment Method (IAM).
The IAM allows clinicians to systematically document potential outcomes of the learning activity, categorized as follows: the cognitive impact and clinical relevance of information, as well as the applicability and expected benefits of information to specific patients .
The purpose of this research brief is to describe the expected health benefits of e-Therapeutics Highlights, as evaluated by Canadian pharmacists and family physicians. This study uses data obtained from the IAM questionnaires, which were analyzed using descriptive statistics and the benefit of information index (BII).
All CPhA and CFPC members with valid email addresses were invited to participate in the program. Members who accepted this invitation completed a short demographic survey after clicking the "Earn CEU" button (pharmacists) or "Earn Mainpro Credits" button (physicians).
Between March 8, 2012 and December 31, 2014, 1907 pharmacists (CPhA members) submitted 16,400 ratings on 137 Highlights. Sixty percent were community pharmacists. Results indicated that pharmacists found clinical information from the Highlights was totally or partially relevant for at least one patient in 59.6% of the ratings and "will be used for at least one patient" in 30.6% of ratings. In 19.7% of the ratings, pharmacists expected patient health benefits from implementing the Highlight information. The mean BII value was 0.23, which translates to a potential health benefit for at least 27 patients per Highlight.
Between January 19, 2010 and December 31, 2014, 13,444 physicians (CFPC members) submitted 261,146 ratings on 245 Highlights. Ninety-percent were practising family physicians. Results indicated that physicians found clinical information from Highlights was totally or partially relevant for at least one patient in 88.2% of the ratings and "will be used for at least one patient" in 46% of ratings. The mean BII value was 0.37, which translates to a potential health benefit for at least 391 patients per Highlight.
Study authors suggest that the higher mean value of BII for physicians (0.37) might be explained by differences in professional roles (e.g., prescribing authority differences). Authors also suggest that potential Highlight-related practice improvement can be better ascertained by comparing self-reported IAM data with an audit of electronic medical records.

Please note that e-Therapeutics Highlights are now referred to as Therapeutics Highlights.
Factors associated with pharmacists' perceptions of their working conditions and safety and effectiveness of patient care

With recent changes to the role of the Canadian pharmacists, concern over potentially unsafe patient-care practices arising from work-related stress have arisen – the stress originating from the maladaptation of the pharmacy environment to the changing scope. This study aims to characterize current working conditions of British Columbia pharmacies.
An online survey was developed and emailed to all College of Pharmacists of BC (CPBC) registrants from October 1, 2013 to November 10, 2013. The survey consisted of questions on pharmacists' demographics, practice setting and perceptions of workplace conditions. All data were summarized using descriptive statistics, and regression models were constructed to assess the association between various factors and pharmacists' self-reported working conditions.
Of the 5300 pharmacists registered with the CPBC, 23% responded to the survey. Of those, 78% worked in a community pharmacy setting (58% chain, 19% independent). Pharmacists mostly disagreed with the statements that they had enough time to complete work or for breaks. They also disagreed with statements regarding sufficient staffing.
Pharmacists' perceptions of their workplace environment were negatively associated with: workplace-imposed advanced service quotas (e.g., medication reviews), being employed at chain store pharmacies versus other settings, and higher prescription volume. Therefore, community pharmacists working under these conditions have a greater potential for unsafe patient-care practices.
Impact of pharmacists as immunizers on influenza vaccination coverage in Nova Scotia, Canada

In 2013/2014, pharmacists first began administering publically funded influenza vaccines in Nova Scotia. This study aims to compare estimated influenza vaccine coverage before and after pharmacists gained the ability to do this. It does so by comparing coverage rates and recipient demographics for both the 2010/2011 and 2012/2013 seasons with the 2013/2014 season.
Vaccination coverage rate for those >5 years of age increased 6% from 2012/2013, reaching an overall rate of 42% in 2013/2014. Coverage rates for those >65 increased by 9.8% from 2012/2013 rate. The 2013/2014 season saw pharmacists administer >78,000 influenza vaccinations to nearly 9% of the province's population over the age of five.
The study concluded that, in addition to immunizing pharmacists, various other factors may have contributed to the increased coverage including media coverage of influenza-related fatalities. The importance of future research to fully determine the impact of pharmacists as immunizers was highlighted.
Pharmacy language assistance resources and their association with pharmacists' self-efficacy in communicating with Spanish-speaking patients

Studies indicate that Spanish speakers with limited English proficiency have poorer health outcomes associated with low adherence rates as well as difficulty understanding and following written drug instructions. This is alarming as the Hispanic population is projected to reach 31% of the overall American population by 2060; therefore, health care providers have an important role to play in ensuring best possible care.
The purpose of this study was to examine the available resources to support pharmacists' communication with Spanish-speaking patients. This cross-sectional study was performed in community pharmacies in Illinois from January 2013 to November 2013.
Pharmacists were surveyed and asked to provide both demographic (e.g., age, gender) and pharmacy characteristics. Pharmacists were also asked to rank four items related to language resources (accessibility, frequency of use, ease of use and helpfulness of language-assistance resources) on a Likert-type scale. Finally, the survey assessed pharmacists' self-efficacy (e.g., belief in one's capabilities) in communicating with Spanish-speaking patients. Self-efficacy was measured using nine items on the topics of initiating encounters, and health and drug information.
Purposeful sampling was used to increase the likelihood of obtaining information from pharmacies serving Hispanic populations. The sample was categorized into high and low Spanish-speaking populations based on pharmacists' self-reported data. Bivariate and multivariate analyses were used to examine relationships between language-assistance resources and pharmacist self-efficacy.
A total of 231 community pharmacists participated in the survey. Results indicated that the most accessible language-assistance resources were computer-based (92%) and telephone help lines (80%). Computer-generated Spanish leaflets and labels, and language-assistance telephone lines were also perceived to be easier to use and more helpful in comparison to personnel and paper-based resources . Respondents also reported that it was easy and helpful to engage patients' friends and family to help.
After controlling for race and education, it was determined that access to computer-based resources, and to patients' family or friends who speak Spanish, were both significantly associated with self-efficacy.
A national survey of emergency pharmacy practice in the United States

The number of pharmacists practising in hospital emergency department (ED) has increased. While only 3.4% of American hospitals had a pharmacist regularly assigned to the ED in 2006, this number grew to 16.4% by 2014, and continues to increase.
This increase is reflected in the positive correlation between hospital size and the likelihood of having an ED pharmacist: only 4.3% of hospitals with less than 50 beds had ED pharmacists, compared to 66% for hospitals with >600 beds.
Pharmacists decrease the number of medication errors in ED settings, and they also engage in other activities. This study aims to characterize these activities by using descriptive statistics to summarize data and Fisher's exact test to compare categorical variables of interest.
A 37-question electronic survey was sent to all members of the American Society of Health-System Pharmacists' Emergency Medicine Connect group and the American College of Clinical Pharmacy's Emergency Medicine Practice and Research Network. Approximately 400 non-trainee pharmacy practitioners were invited to participate in the survey, which was open for 30 days.
Of the 233 survey responses (at least partially completed) received, 187 responses were analyzed. The majority of respondents were from community hospitals (59.6%) or academic medical centres (36.1%). A pharmacist's presence in the ED of more than eight hours per day on weekdays and weekends was commonly reported (68.7%); 49.4% of institutions provided more than eight hours of coverage daily. Nearly one in three institutions (34.8%) provided no weekend ED staffing. The most frequently reported hours of coverage were during the 1 p.m. to 12 a.m. period.
The distribution of ED pharmacist activities by category was as follows: clinical (25%), emergency response (15%), order processing (15%), medication reconciliation/history-taking (10%), teaching (10%) and administrative (5%).
These results indicate that pharmacists from academic and community EDs perform a variety of clinical, educational and administrative activities.
What factors are important for deprescribing in Australian long-term care facilities? Perspectives of residents and health professionals

Deprescribing refers to reducing medications after consideration of therapeutic goals, benefits, risks and medical ethics. The importance of deprescribing is further highlighted in long-term care facilities (LTCFs) where the risk of adverse events, and poor quality of life related to polypharmacy and multimorbidity, are common. The objective of this study was to use nominal group technique (NGT) to individually generate then collaboratively rank factors at play when deciding whether or not to deprescribe medications.
The study took place in LTCFs across metropolitan and regional South Australia. It consisted of six total groups: four homogenous groups of health care professionals, and two multidisciplinary groups. These groups consisted of a total of 19 general practitioners (GPs), 12 nurses, 14 pharmacists and 11 LTCF residents.
Of the factors individually generated, pharmacists ranked "clinical appropriateness of therapy" and "identifying residents' goals of care" as the most important factors. GPs ranked "evidence for deprescribing" and "communication with family/resident" as most important. Nurses ranked "GP receptivity to deprescribing" and "nurses ability to advocate for residents" as most important, and residents ranked "wellbeing of the resident" and "continuity of nursing staff" as most important. In comparison, the multidisciplinary groups ranked "adequacy of medical and medication history" and "identifying residents' goals of care" as most important.
The fact that every group had different priorities highlights a potential hindrance to implementing deprescribing interventions in LTCFs; however, addressing these priorities is an opportunity for LTCFs to develop comprehensive deprescribing protocols.
Integration of prescription drug monitoring programs (PDMP) in pharmacy practice: Improving clinical decision-making and supporting a pharmacist's professional judgment

Pharmacists have a shared responsibility to investigate the validity of controlled substance prescriptions (CSPs) that raise concerns, or red flags, and subsequently exercise their right to refuse to dispense a CSP if its validity cannot be verified.
Much like Ontario's narcotic monitoring system, the US's prescription drug monitoring program (PDMP) is a statewide electronic database that collects detailed data on CSPs. As of 2013, 49 states had enacted legislation to develop PDMPs and 48 states have implemented these programs. Improving access to clinical practice tools, such as PDMPs, may increase availability of a patient's drug history, which is critical to making informed clinical decisions about dispensing CSPs. This study seeks to determine how integration and consistent use of a PDMP in pharmacy practice affects pharmacists' dispensing practices related to CSPs.
This cross-sectional study took place in 2012 and examined pharmacists' knowledge and use of Indiana's PDMP, as well as the dispensing practices of CSPs. A total of 10,606 pharmacists with a valid licence to dispense controlled substances were contacted, for which a response rate of 15% was achieved.
The study contained three primary outcome measures, which were analyzed using multiple logistic regression and consisted of dispensation change, refused dispensations and annual refusals. These outcomes were used to examine the relationship between PDMP use and pharmacists' controlled substance dispensing behaviours.
Pharmacists were 6.4 times more likely to dispense fewer CSPs if they reported that PDMPs provided increased access to patient information. Pharmacists who always use PDMPs refused an average of 25 CSPs annually, compared to an average of 7 refusals for pharmacists not using the program. In addition, pharmacists using PDMPs at every visit were 3.3 times more likely to refuse dispensing more CSPs versus pharmacists who reported never using the program.
Providing clinical practice tools to both prescribers and pharmacists is important to preventing drug diversion and prescription drug abuse. The results of this study are promising in that they suggest that integration of PDMPs in pharmacy practice may improve a pharmacist's ability to make informed clinical decisions and exercise sound professional judgment. The authors indicate that future research should focus on understanding the barriers and challenges to successful integration of PDMPs in pharmacy practice.
Bringing clinical pharmacogenomics information to pharmacists: A qualitative study of information needs and resource requirements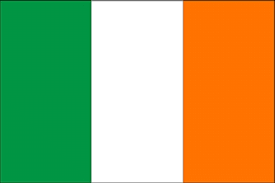 Pharmacogenomics involves complex interactions between genes, medication exposure and patient factors to produce phenotypes. Such things as drug response, efficacy and risk of adverse effects are affected by variations in genes. While pharmacists hold positive views of the clinical utility of pharmacogenomics, they do not feel confident in their ability to make recommendations without further education.
This study seeks to understand the pharmacogenomics information needs and resource requirements of pharmacists. It makes use of convenience sampling strategies to represent the diversity of needs and perspectives associated six clinical environments including tertiary care centres, community practice and private nursing home consulting pharmacy.
Qualitative inquiries were conducted with 14 pharmacists from December 2013 to August 2014. The results were used to develop a model of pharmacists' pharmacogenomics information needs and resource requirements.
Thirty-six pharmacogenomics information needs were identified and fit into four themes: Background information, patient information, medication information and guidance information. Specific information needs include clinically relevant guidance about genotypes, phenotypes and how to care for patients with known genotypes.
Regarding resource requirement, responses suggest that pharmacists anticipate an imminently growing role for pharmacogenomics in their practice. Participants value information from trustworthy resources like Food and Drug Administration (FDA) product labels, but struggle to find relevant information quickly on labels. Information resources supporting the goal of incorporating complicated genetic information into medication decision-making goals should be well-designed and trustworthy.
Archives