Practising to full scope
There is increasing evidence supporting the health benefits of pharmacist-delivered health services, but pharmacist scope of practice (unlike other health-care professionals) is inconsistent across Canada. When pharmacists can't practice to full scope, it means that patients aren't receiving the best possible care when and where they need it most.
Our mission at CPhA is to ensure that all pharmacists can practice to full scope, regardless of practice setting or where they live and work.
To achieve that goal, we're gathering all ofthe available evidence and building the case to show the value that pharmacists and pharmacy teams can deliver when properly enabled. Our approach is based on four fundamental authorities: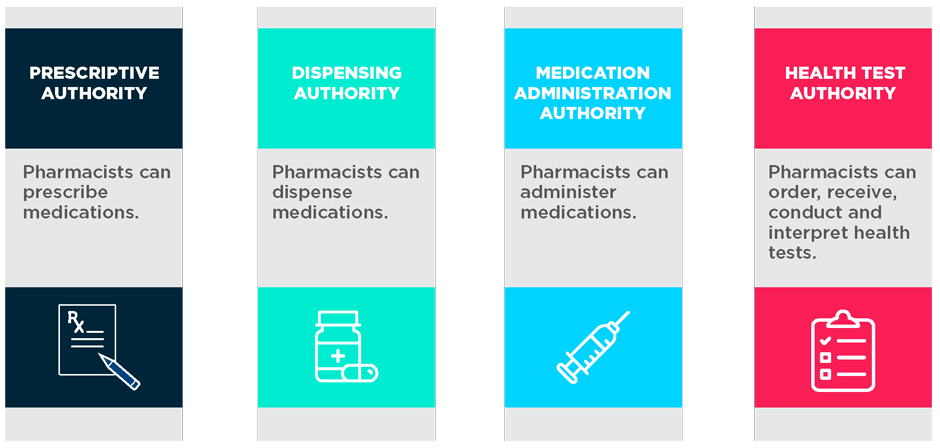 Led by experts and key stakeholders, and given the ongoing opioid crisis, our first area of focus is on the important role that pharmacists are playing in the safe management of opioid therapies.