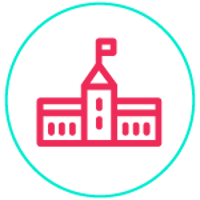 Federal advocacy priorities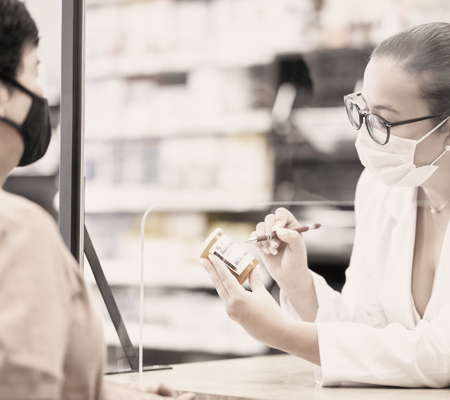 The voice of Canada's pharmacists
Canadian pharmacists stepped in during the COVID-19 pandemic, doing more than ever for their patients when other health services weren't available; from administering over 9 million COVID-19 vaccine doses (and growing), to answering daily questions from patients about the virus and other health issues, to renewing and adjusting prescriptions, and managing drug supply.
With 45,637 pharmacists and 11,427 pharmacies across Canada, pharmacists are a proven partner in health, and can continue to help improve access to care, reduce pressures on the health-care system, and deliver an estimated $4.7 billion of value each year.
Our priorities

A national COVID-19 testing strategy
In parallel with Canada's vaccine program, CPhA recommends that the federal government establish a national COVID-19 testing strategy that includes acquiring and distributing at-home rapid COVID-19 tests so that Canadians can return to work, go back to school and help ensure that businesses can remain open.

Addressing the opioid crisis through safe opioid prescribing and use
CPhA is urging the government to amend federal regulations to enable pharmacists to provide safe opioid-related care to patients, including making the CDSA exemptions permanent, recognizing pharmacists as practitioners under the CDSA and enhancing access to safe supply programs.

Improving access to key health services for Indigenous beneficiaries of NIHB
CPhA calls on the federal government to provide equitable access to prescription medications and pharmacy-based health services for Indigenous peoples through increased funding for NIHB.

Implementing universal pharmacare
CPhA supports a universal mixed payer pharmacare model that is patient centered and increases access for all Canadians. A mixed public and private system will allow Canadians to maintain their current coverage while providing financial support to provinces to bring everyone up to the same high standard.

Drug shortages: Ensuring a stable drug supply
CPhA calls on the federal government to commit to a clear drug shortage action plan that includes reducing the frequency of shortages and supporting health professionals manage drug shortages when they do occur.