CPhA New Practitioner Award
Allison Tario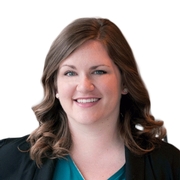 Allison Tario is a dynamic pharmacist with a clear passion and drive to continuously push the boundaries of what a pharmacist can do.
Since graduating from the University of Waterloo in 2014, Allison has established a progressive, patient-focused role as a clinical pharmacist at Roulston's Pharmacy. As part of a diverse clinical team, she has become a leader among her peers, with a contagious enthusiasm for continuous improvement. When faced with a challenge, Allison rises to meet and overcome it with thoughtful, innovative solutions to take clinical services and patient care to new heights.
For Allison, a pharmacist's job isn't contained within the walls of the pharmacy. Not only has she developed partnerships with community groups to provide public education and presentations, she's also playing a greater role in the transition home after hospital discharge. "Every day my role seems a little bit different. Whether it's community pharmacist activities, long-term care clinical services, community outreach or visiting patients in their homes, every day presents opportunities to try something new or develop an innovative approach to pharmacy practice," she says.
Allison gives back to her school community by inspiring the next generation of pharmacists. As a Teaching Assistant at the University of Waterloo and a member of the Professional Practice Team, Allison is an inspiring speaker who encourages her students to speak up, get involved and always advocate for what they believe in.
Allison has been described as an outstanding, confident and ambitious student; an accomplished, skilled and resourceful new pharmacist; genuine, approachable and caring; and a true advocate—only time will tell what great impacts her contributions will have on the profession of pharmacy.
What is the most critical skill that pharmacists will need to be successful in the health
care system of the future?
"We need to be bold, innovative and challenge the status quo in order to effect change. We have the skills, passion and opportunity to push the profession of pharmacy to be
the best it can be for Canadian patients; we need to embrace change and rise to the challenge to truly be leaders in our health care system."